Our 2020 Highlights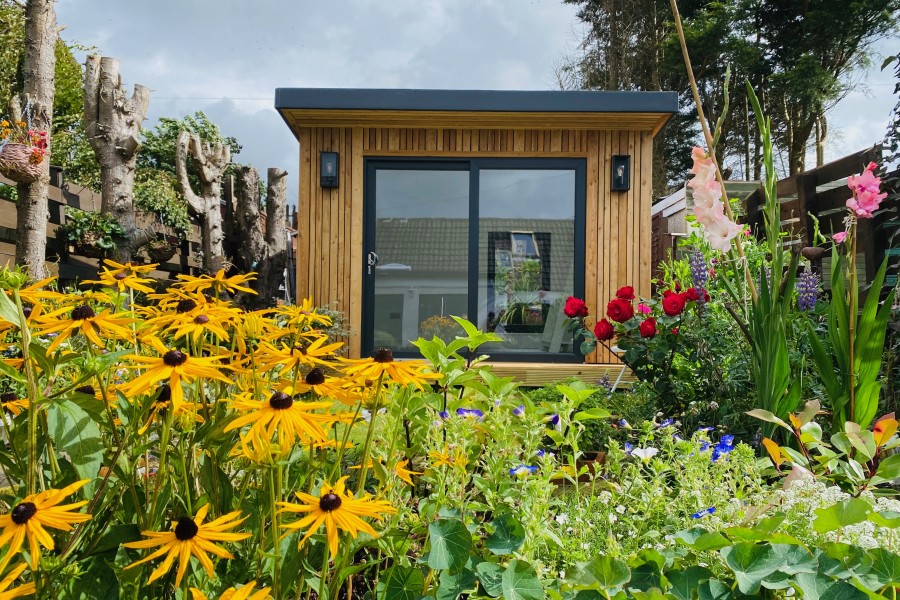 Last year might be one that most of us would like to forget and in many ways, we would agree. However, before we sweep 2020 under the carpet, we wanted to re-cap on a few of our highlights and reveal what exciting plans we have in store this year!
An award-winning year
We were delighted to win "Start-up Business of the Year" award from FSB - Celebrating Small Businesses Awards. This award sits proudly amongst the other awards we have received since launching Outside In Garden Rooms in 2017.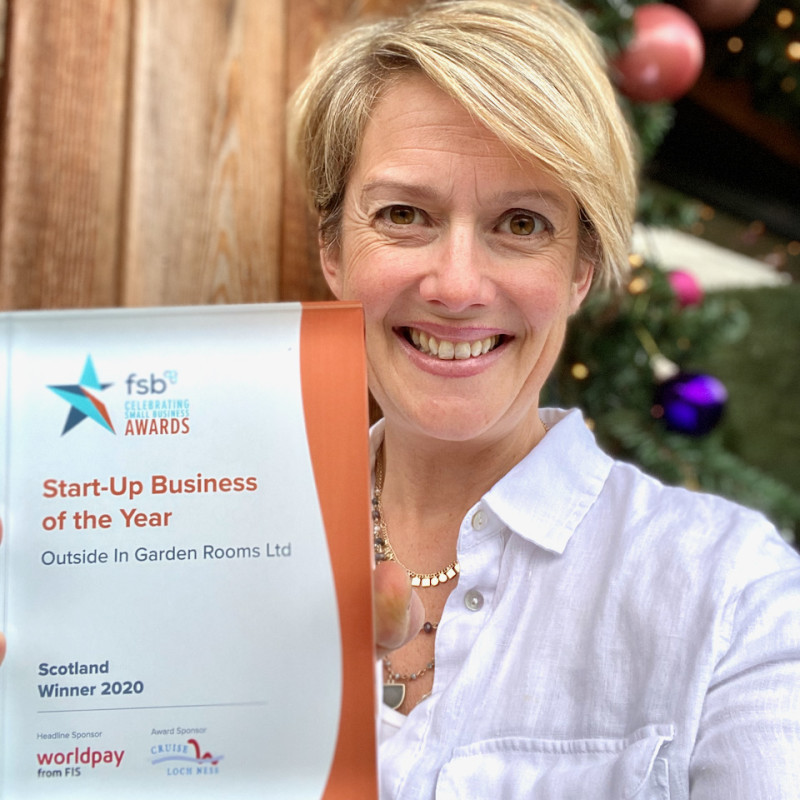 Highly recommended
At the start of 2020, we received brilliant news from the Consumer Protection Association. Throughout 2019, they asked our clients what they thought of Outside In Garden Room's overall performance. We were thrilled to learn that 100% of those surveyed rated us either 'excellent' or 'very good'. Visit our case studies to see some of these past projects and read the positive reviews that we have received over the years.
Expansion plans began
With so many people working from home in 2020 and needing a dedicated workspace away from the hustle and bustle of family life, we were inundated with enquiries.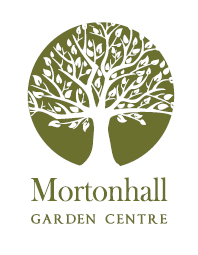 It felt like the right time to expand our business and create a new team that will cover the east coast of Scotland. We also secured a showroom at Klondyke Mortonhall Garden Centre in Edinburgh which will be available to visit as soon as government restrictions have eased.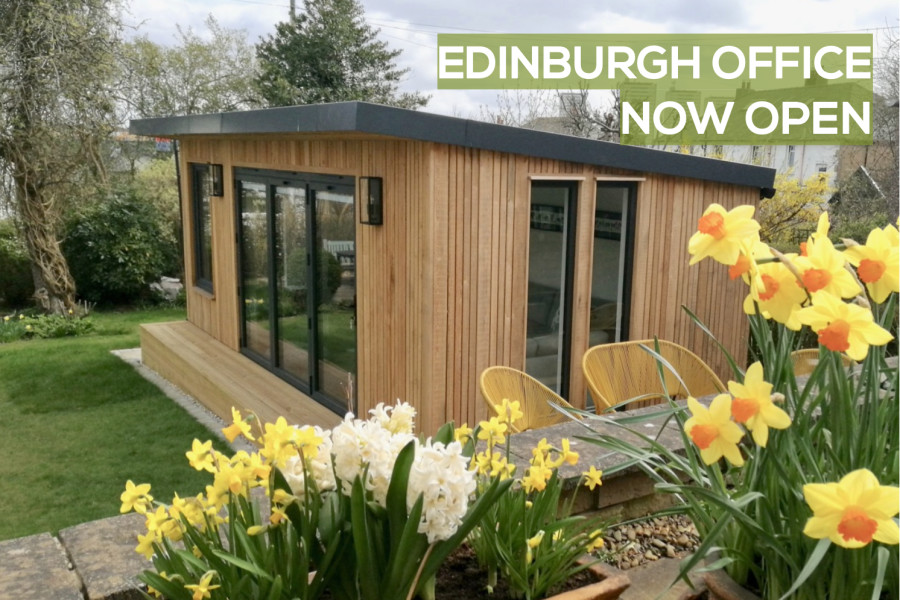 The team grew
There are now several new faces at Outside In Garden Rooms who we're excited to introduce you to. Wendy Isaac joined as a Director, working closely with Director and Founder Melanie Russell. With two sisters at the helm, Outside In Garden Rooms is officially a family-run and female-led business.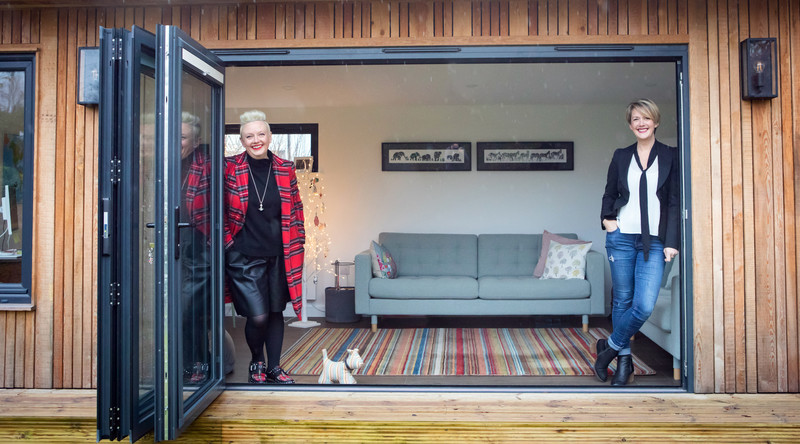 We also welcomed Richard and Thomas to the Edinburgh team. Both are qualified joiners with many years of experience under their belts so they're the perfect fit to help construct our bespoke garden rooms.
Featured in the press
Outside In Garden Rooms was featured in the press on a few occasions throughout the year. For example, in this article about our new warehouse, this article about home offices and this article about a boom in self-employment. Just recently, we have also been featured in the Scotsman with an article about our new Edinburgh hub.
Revisited clients garden rooms
When the government allowed, we visited a few of our previous clients in their gardens. It was wonderful to catch up with our happy customers and hear their stories about the many different ways that they have enjoyed their garden rooms. We especially loved seeing how they had put their own stamp on their garden rooms with their individual styles. One of our visits was to John Amabile who is a Scottish interior designer, TV presenter and host. In 2019, we collaborated with John on his 5.5m wide x 3m deep garden room. A year on and unsurprisingly, his garden room was immaculately decorated, cosy and inviting. Take a tour of John's garden room here.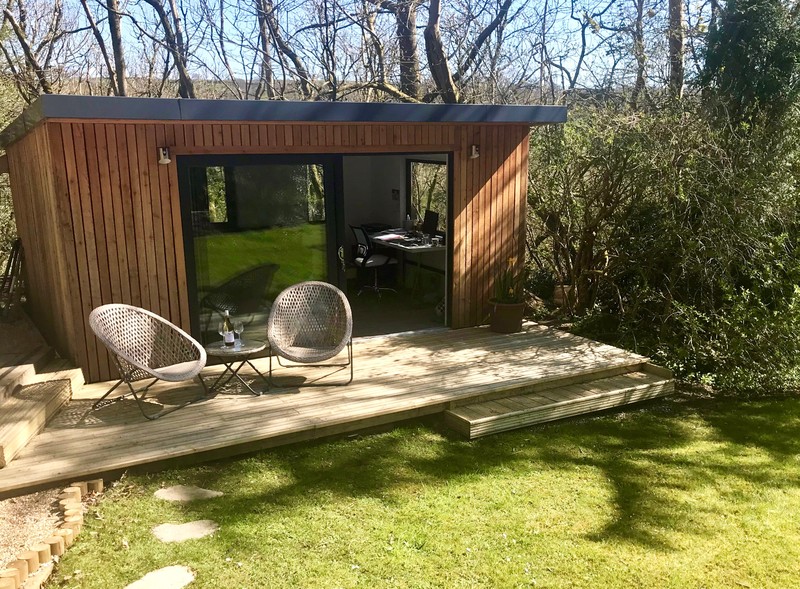 Ideal Home Show exhibitors
Like many events in 2020, the Ideal Home Show was unfortunately postponed until 2022. We were in attendance in 2019 and it was a spectacular event. We're very much looking forward to attending again next year at the SEC Glasgow and we hope to see lots of new and familiar faces there.
What's in store for 2021?
We've got lots of exciting plans in the pipeline this year. As you know, we've opened a new Edinburgh hub. Also, for the first time since opening our doors, we will be running a unique garden room offer so make sure that you don't miss out by following us on Instagram and Facebook. We may also have a few other plans up our sleeves so watch this space!
If you live in central Scotland and you'd like to transform an unused corner of your outside space into a practical and beautiful garden room, get in touch today.