Outside In Garden Rooms have been designed to enhance many aspects of your lifestyle. A home office to create a more focussed working environment, additional space for ever growing (noisy!) teenagers, a serene retreat for yoga or exercise, an extra bedroom for visitors or simply a place to relax and enjoy your garden.
Our bespoke built, highly insulated, environmentally sustainable garden rooms deliver a host of benefits without the need for planning permission (provided guidelines are followed) making them a fast yet hugely beneficial addition to your property.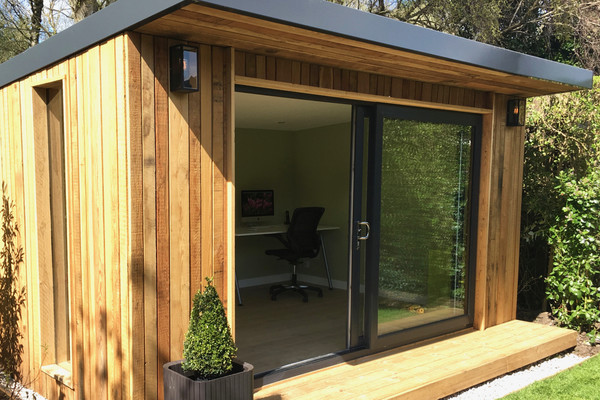 If you need both extra guest space and a garden office, our Garden Rooms can easily be split to deliver both!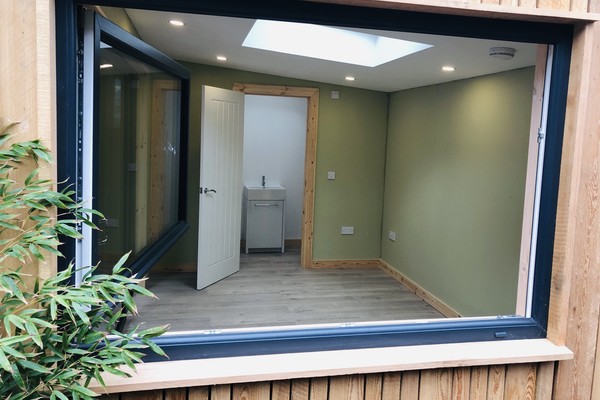 We're very nearly finished on our Garden Room / Granny Cave in Glasgow with a lovely en suite.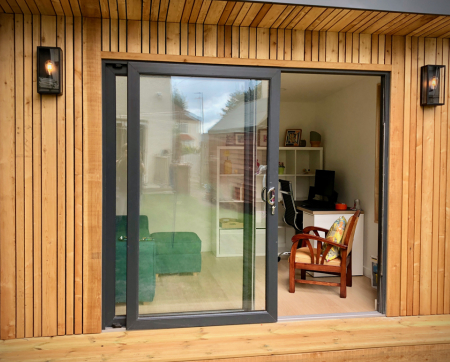 Garden offices, Granny Caves, Guest Rooms, whatever you need from a Garden Room
View one of our lovely rooms in action! (Courtesy of Ian Marland, Glasgowwestend.Today)