Outside In Garden Rooms have been designed to enhance many aspects of your lifestyle. A home office to create a more focussed working environment, additional space for ever growing (noisy!) teenagers, a serene retreat for yoga or exercise, an extra bedroom for visitors or simply a place to relax and enjoy your garden.
Our bespoke built, highly insulated, environmentally sustainable garden rooms deliver a host of benefits without the need for planning permission (provided guidelines are followed) making them a fast yet hugely beneficial addition to your property.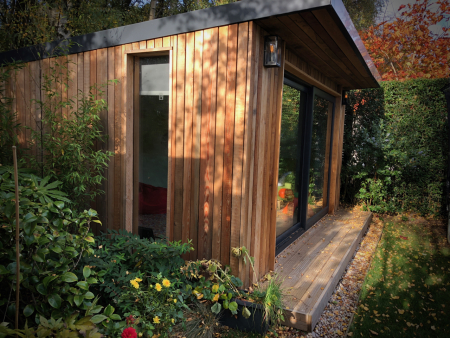 The diary is filling up so get in touch to book your Garden Room build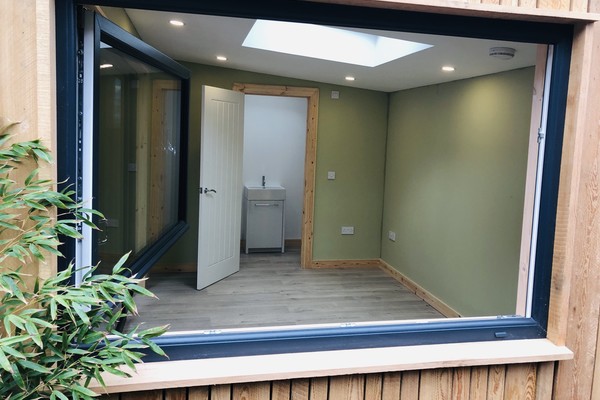 We're very nearly finished on our Garden Room / Granny Cave in Glasgow with a lovely en suite.
View one of our lovely rooms in action! (Courtesy of Ian Marland, Glasgowwestend.Today)