Take a tour of John Amabile's Garden Room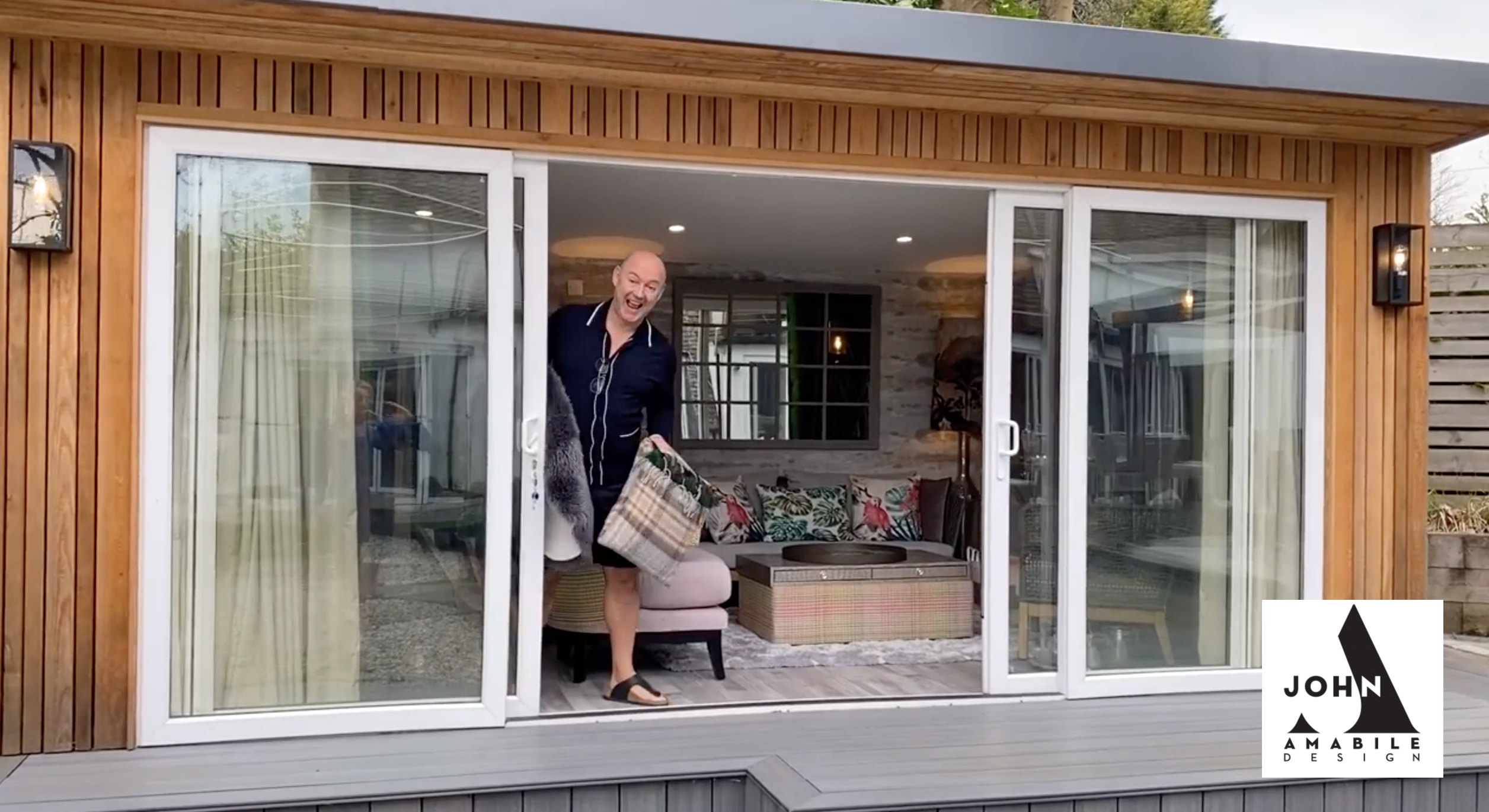 Last year we collaborated with the amazing John Amabile to create a fantastic Garden Room for him. He uses his room for a multitude of purposes including a creative space from which to take inspiration for and plan his projects for his interior design business. He also makes maximum use of the room as a social space for entertaining friends and family (when not in lockdown, boo!).
Every Sunday morning at 10am, John is hosting Facebook Live video sessions and this week he talked all things outdoor living! John like us will be at this years Ideal Home Show (now in October) but here he talks about interior furnishings, garden furniture and of course. the joys of life with a Garden Room!
https://www.youtube.com/watch?v=wYWF2CIYmzk
Check out John's website or Facebook page.