The Build Process
It all begins with an initial face to face, site meeting to discuss your garden room whereupon we'll provide you with a quotation (no obligation). Following an agreement in principle, we finalise your designs to your specification. A 15% deposit is paid to secure your order and book your Room into our schedule.
Installation
Below is a typical installation schedule however the Scottish weather rarely follows such a typical prediction, therefore, we advise an element of flexibility be allowed for.
Our kits are delivered to your site in our vehicles and all we ask is that clear access to the site be provided for all the panels to be brought in.
Week one - we begin building the garden room. Ground screw foundations are laid, the main structure is then erected and made watertight.
Week two - external and internal finishing.
Week three - finishing touches and sign-off.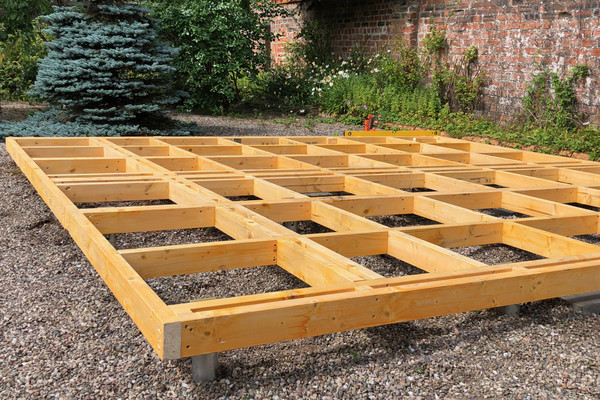 Stage 1
The ground screws are installed then the base frame is fixed in place.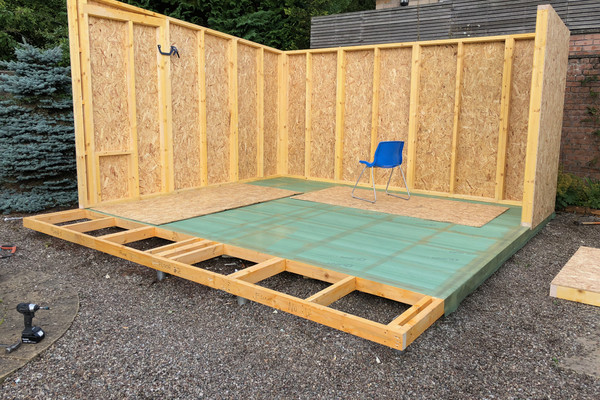 Stage 2
The floor is insulated and damp proofed then the walls are erected on top of the base.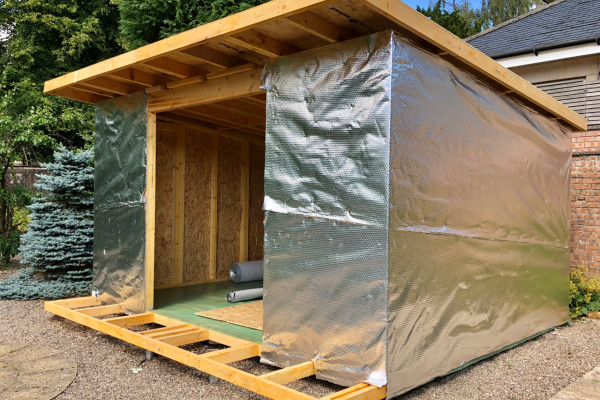 Stage 3
The kit is wrapped in a further insulating membrane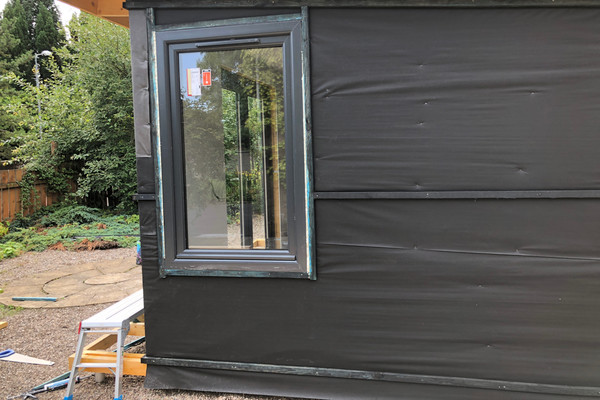 Stage 4
The building is fully wrapped in a waterproof, breathable membrane then the single piece, rubber membrane is applied to the roof.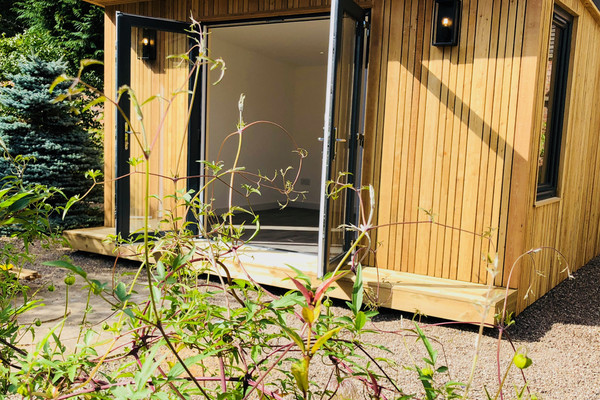 Stage 5
The doors and windows are installed ready for the internal finishes and final external cladding.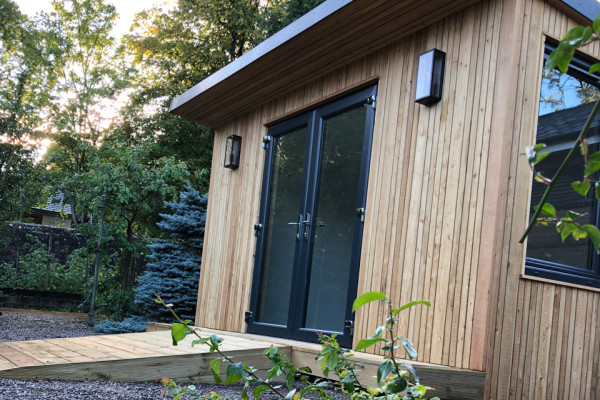 Stage 6
Internally the room is fully insulated, floored, painted and decorated and all electrics completed.