Host the perfect Halloween horror night from your garden room
Autumn is here and the leaves are beginning to turn into an enchanting golden shade of orange, just in time for Halloween coming around.
This Halloween season, you may be wondering how you can use your space for the festivities. Get ready to call all your goblin and ghoul friends, we are about to show you just how you can get the most out of your space this spooky season.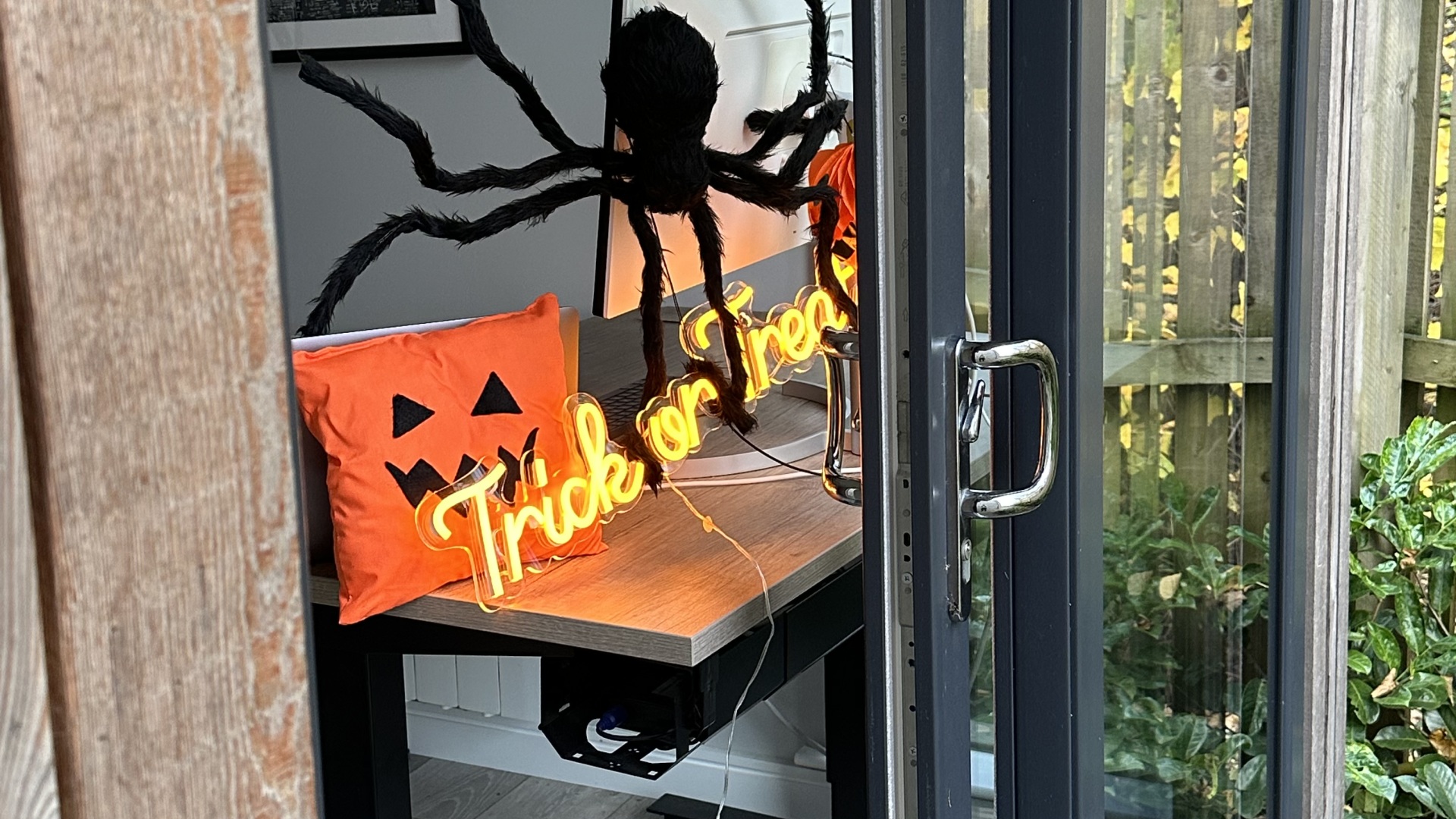 What you can do will also depend on what type of room that you have, if you have a DUO or DUET you will have far more space than an UNO, so there are more options. Never fear though, if you have an UNO - there are still plenty of ways to keep the spooky vibes going this Halloween season. You could get some Halloween bunting for your UNO, or even something like a set of Halloween mugs? A little can really go a long way.
For hosting purposes, let's say you have a DUO room so that you have plenty of space in your garden room. One half is your living space and entertainment area and one half is saved for your kitchen area. Some simple, quick and easy things you can do is get some Halloween-themed napkins and plates, this instantly adds a spooky touch to your setting.
Why not also look in your garden, are there leaves that you can use to create a wreath? It depends on how extra you would like to go in your decorating endeavours. You can also have a look online and find a spooky cocktail that you can make for yourself and your friends. There are so many things to be done! Another simple thing is Halloween-themed fairy lights. These tend to be cheap and easy to source; what more could you want? It helps set the spooky vibes in your garden room.
Calling all goblins and ghouls, witches and wizards
So let's now imagine you have a DUET room, with even more space for some ghostly activities! This room is either an UNO or DUO room, but with an added canopy to create an outdoor seating area. There are plenty of ways that you can decorate this space this All Hallow's Eve.
Something you can do is have a little fire outside with the use of a Chiminiea. This can really help set the spooky vibes in your outdoor space. Why not add some fake cobwebs to your outdoor chairs? To really enhance the ghostly vibes.
This could be the perfect time to tell ghost stories to yourself and your friends. The scarier, the better! Why not play some other Halloween-style games? Go bobbing for apples, have a fancy dress costume prize; you can do anything that you set your mind to.
Just remember, don't be afraid of what's lurking around in the dark. Goblins and ghouls love to crash Halloween parties in garden rooms. BOO!