Our Partner for Sustainable and Reliable Foundation Solutions
When it comes to creating beautiful, high-quality garden rooms, we understand the importance of a solid foundation. That's why we are proud to have joined forces with No More Digging, the UK's most trusted ground screw foundations installer. Today I'd like to shine a light on the invaluable partnership between Outside In Garden Rooms and No More Digging to talk about the benefits of working with them in terms of reliability, professionalism, quality of work, and environmental responsibility.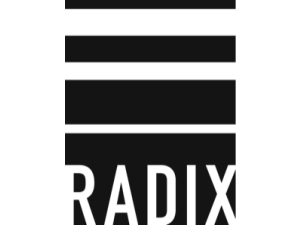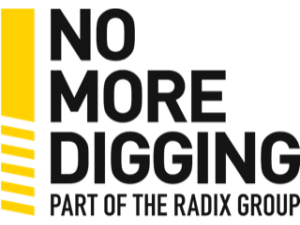 Reliability and Professionalism:
Reliability and professionalism are at the core of every project we undertake at Outside In Garden Rooms, and our partnership with No More Digging perfectly aligns with these principles. Their experienced and fully trained teams go above and beyond, conducting comprehensive surveys and static load testing to ensure the precise specification of ground screws for each project. This meticulous attention to detail and commitment to industry standards guarantee a reliable foundation solution that meets the highest quality standards.
Quality Workmanship:
Cutting-edge manufacturing techniques drive every garden room we create at Outside In Garden Rooms. We are committed to excellence in all aspects, including the foundation installation process. No More Digging harnesses the power of industry-leading RADIX Ground Screws, meticulously galvanized according to BS EN ISO 1461:2009, to deliver exceptional durability and a life expectancy of over 76 years. With a 35-year guarantee on the structural integrity of all RADIX Ground Screws, we have unwavering confidence in the enduring reliability of our projects.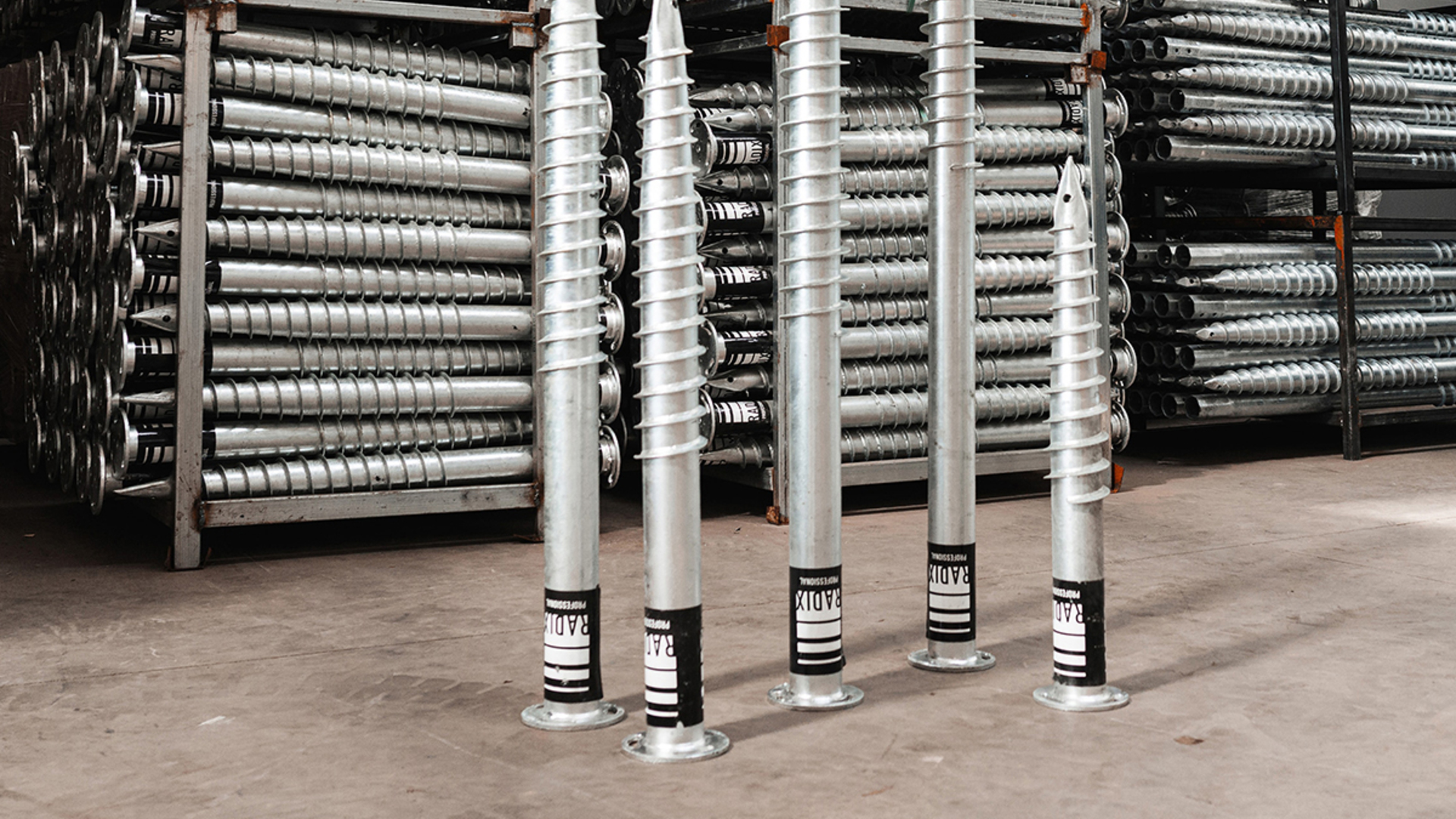 Sustainable Construction:
Environmental sustainability is a shared commitment between Outside In Garden Rooms and No More Digging. No More Digging's ground screw foundations offer substantial environmental benefits. These ground screws contain 81% less embodied carbon compared to equivalent concrete bases, making a significant impact in reducing carbon emissions associated with construction projects. By choosing No More Digging's sustainable foundation solutions, we actively contribute to protecting the planet and forging a greener future.
The Partnership in Action:
The success of our partnership is exemplified by the UNO Max weaving studio case study. Ange, the studio owner, sought a reliable and sustainable foundation solution when moving her weaving business to her home. No More Digging's ground screw foundations provided the perfect answer. Led by their professional team, the installation process was seamless and efficient. These environmentally friendly foundations not only fulfilled Ange's business needs but also aligned with her eco-conscious aspirations.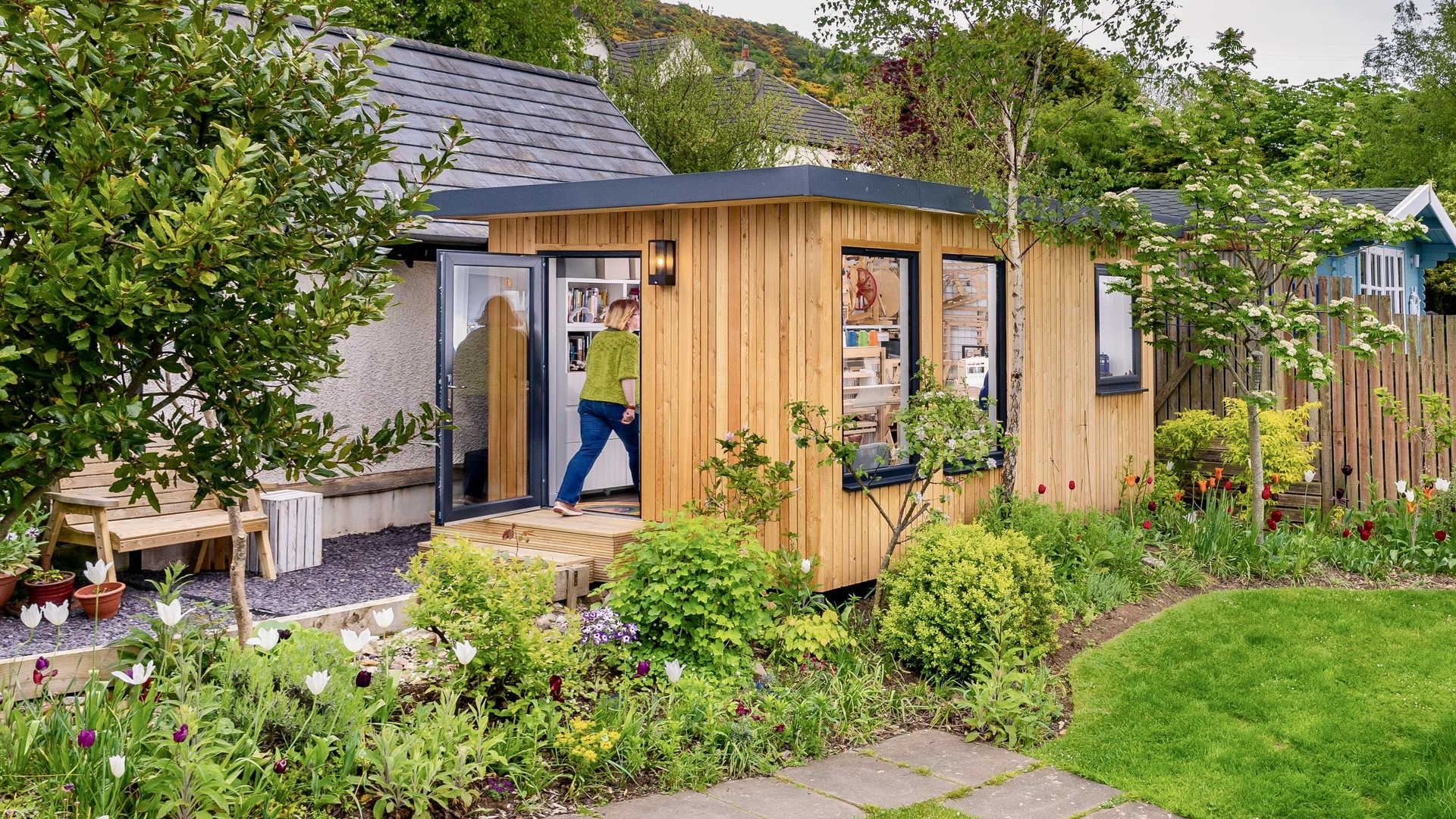 Alex Mitchell [Brand & Communications, No More Digging] had this to say about the growing partnership "We are delighted seeing the growing number of businesses turning to ground screw foundations to offer customers a sustainable alternative to concrete. Having worked with Outside In Garden Rooms since our earliest years, we are proud supporting a company that shares so many of our values, consistently delivering the highest quality for their customers with outstanding service, and all with minimal environmental impact."
Why Outside In Garden Rooms chooses No More Digging:
At Outside In Garden Rooms, we choose to work with No More Digging for all our foundation installations due to their unwavering commitment to reliability, professionalism, quality workmanship, and environmental sustainability. Their expertise, combined with a 35-year guarantee on structural integrity, ensures that every garden room we build stands on a solid and sustainable foundation.
Get In Touch With Us Today:
Our partnership with No More Digging is built on shared values of reliability, professionalism, quality workmanship, and environmental friendliness. Their expertise in ground screw foundations empowers us to deliver exceptional garden rooms that withstand the test of time. Together, we are shaping a greener and more sustainable future, one garden room at a time.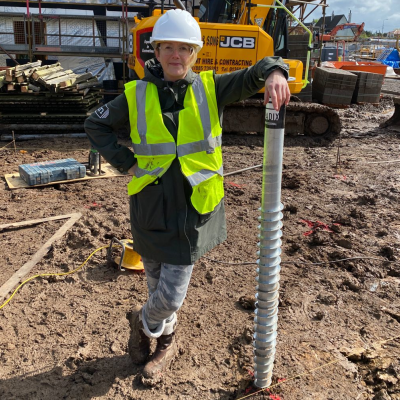 Discover the outstanding garden rooms crafted by Outside In Garden Rooms and experience the reliability and sustainability of No More Digging's ground screw foundations. Contact us today to transform your outdoor space into something extraordinary.