Garden Embroidery Studio
Hear more from our lovely client about working with us!
Our Client has a fabulous embroidery business and was working from a commercial unit which just wasn't how she wanted to work. Keen to improve her work life balance, Sandra identified that working from home was how she wanted to move forward.
We therefore worked closely to understand how a Garden Room needed to function and the most suitable size for her garden and budget. To this end, we designed a 5m wide x 3m deep Uno room which could accomodate the sewing machines and work tables, but also provide a social space for entertaining friends (clearly crucial to said work life balance!).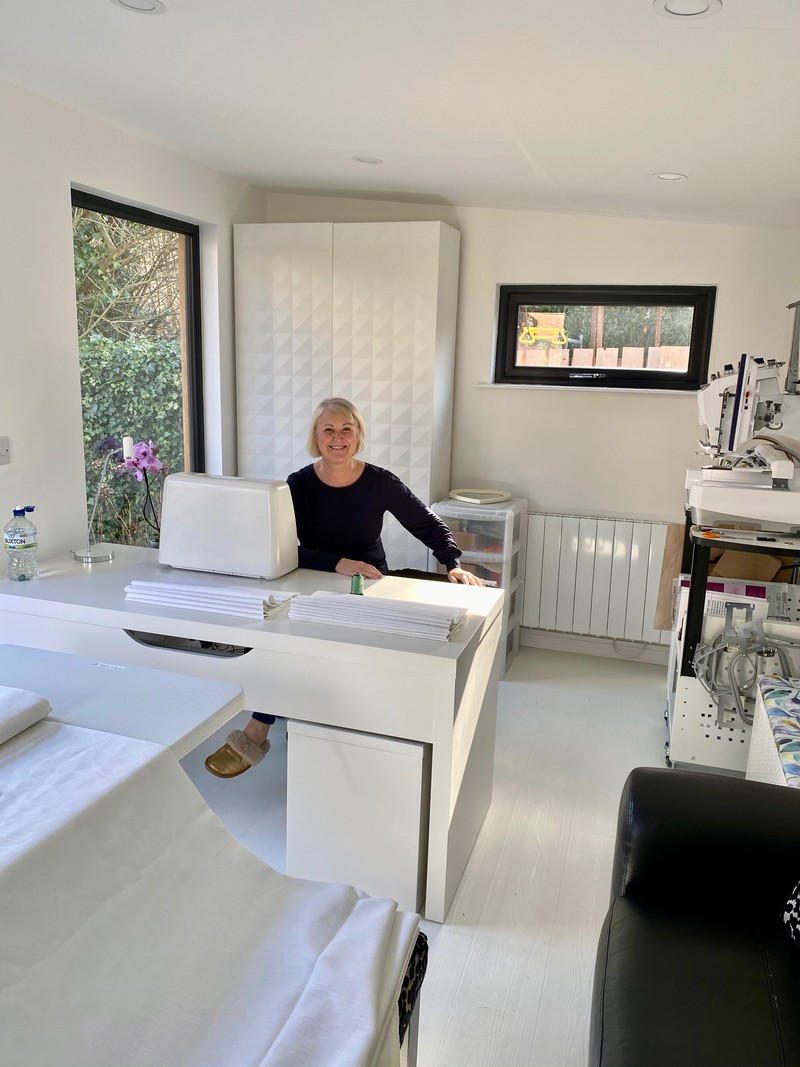 The room features white Quick Step laminate flooring which, initially, we thought was crazy in a Garden Room however as Sandra explained, she needs to be able to quickly see dropped needles or threads therefore white is perfect! The room is heated by an electric oil filled radiator which delivers a fully controlable comfortable working environment but as the rooms are highly insulated, demand is kept low.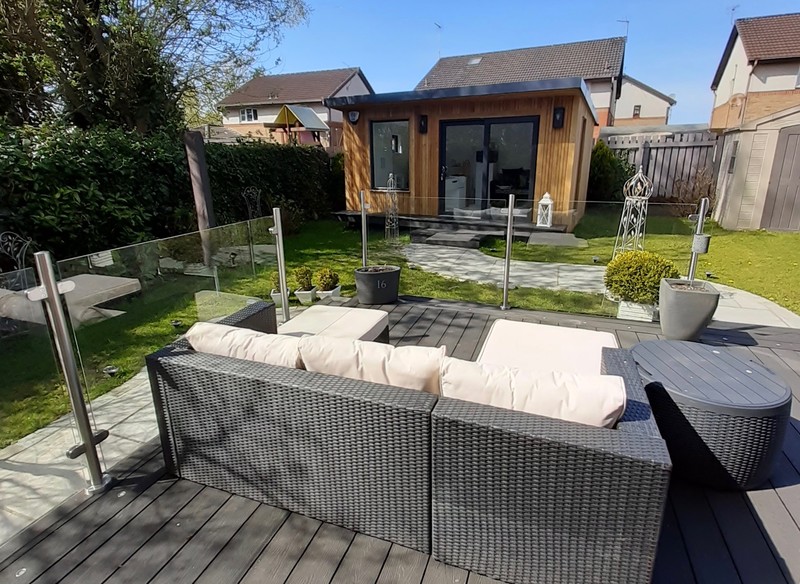 When used as a workshop, Sandra cleverly utilises every bit of space through her pop up work tables. These are then popped down and tucked away to allow the Garden room to be used as a social space to relax with a good book and good friends!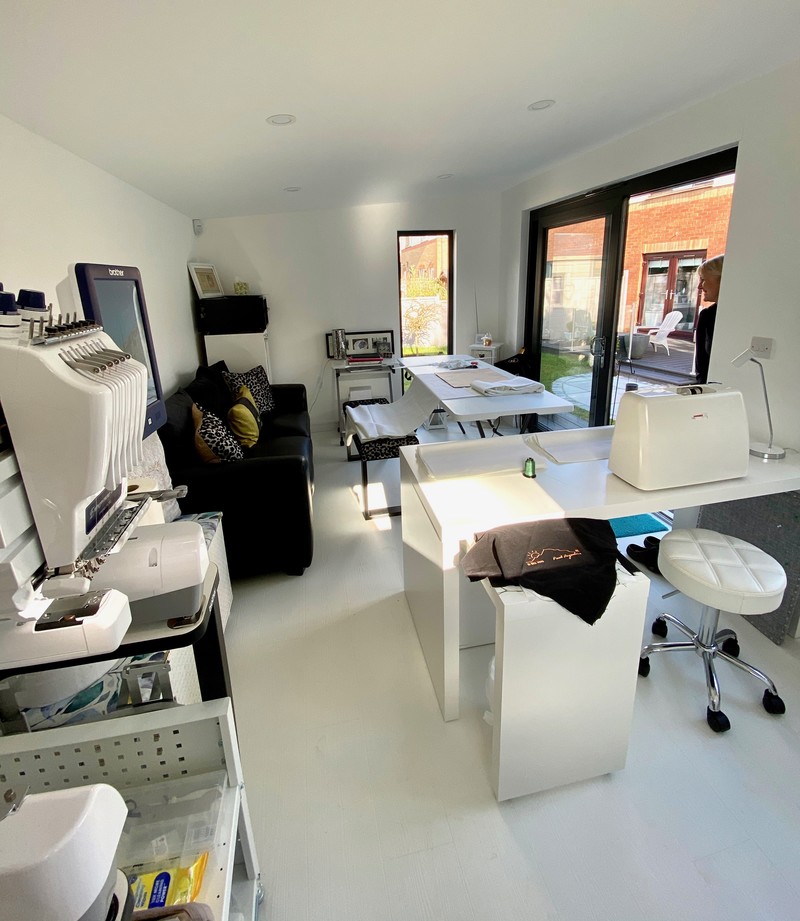 From start to finish I knew this was going to be perfect. The garden studio is fantastic, it's perfect for my embroidery business, and I have used the space to create a lovely relaxing area for friends to enjoy too. It's so flexible. It was fascinating watching how quickly the room was built, the guys worked through all weather to meet the deadline. The service from Mel and the team was the icing on the cake. This is a huge lifestyle change for me and I'm so pleased I picked Outside In Garden Rooms to help me on my journey.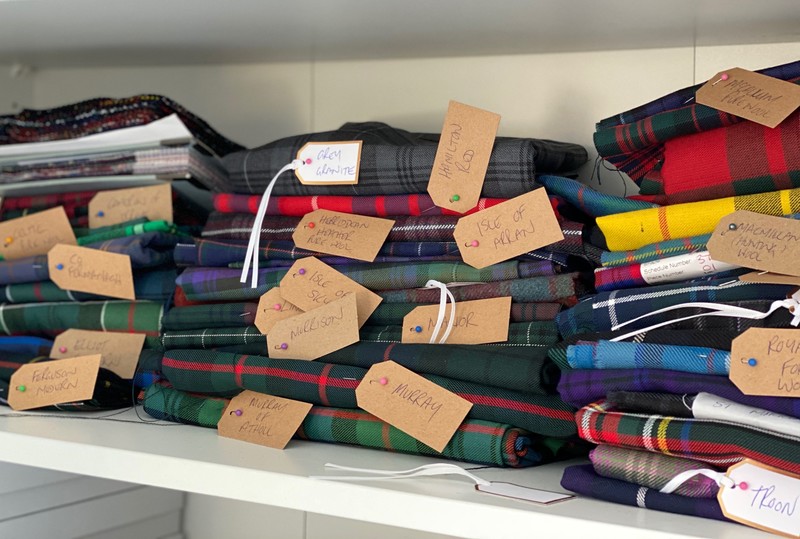 And here's an example of the lovely work the Scottish Personalised Gift Co do!