Interior Designers Garden Room
We collaborated with the incredibly talented interior designer John Amabile to create this beautiful, multi-purpose garden retreat. #SafariScotLodge.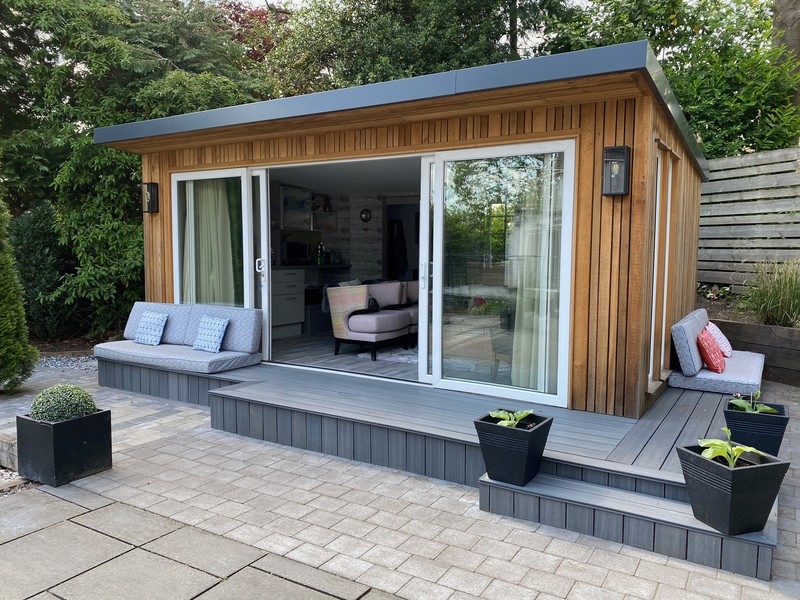 John will use the room year-round as a peaceful space from which to relax and entertain friends but will also use the room as a consultation space for his interiors business, what better way to show off his talents than in a Garden Room.
https://www.youtube.com/watch?v=wYWF2CIYmzk&t=20s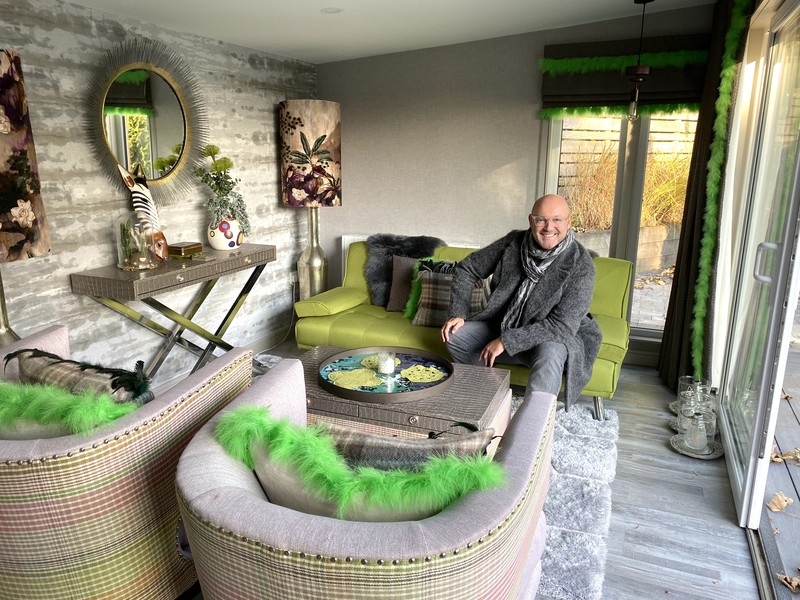 The room is accessed via vast, sliding aluminium doors to the front and features a lovely kitchen space and breakfast bar to maximise the uses for the Room. Highly insulated on all surfaces (floor, walls and roof) the room is perfect for year-round use and is heated internally via a highly energy-efficient, oil filled electric radiator which is controlled via an app to allow for 24/7 wi-fi controllability. Clad in siberian larch, the exterior will require little or no maintenance and the timber will gradually weather to a gorgeous silver colour over time. Surrounding the room is a deck of composite boards which leads into John's beautifully landscaped garden.
View John Amabile's website here.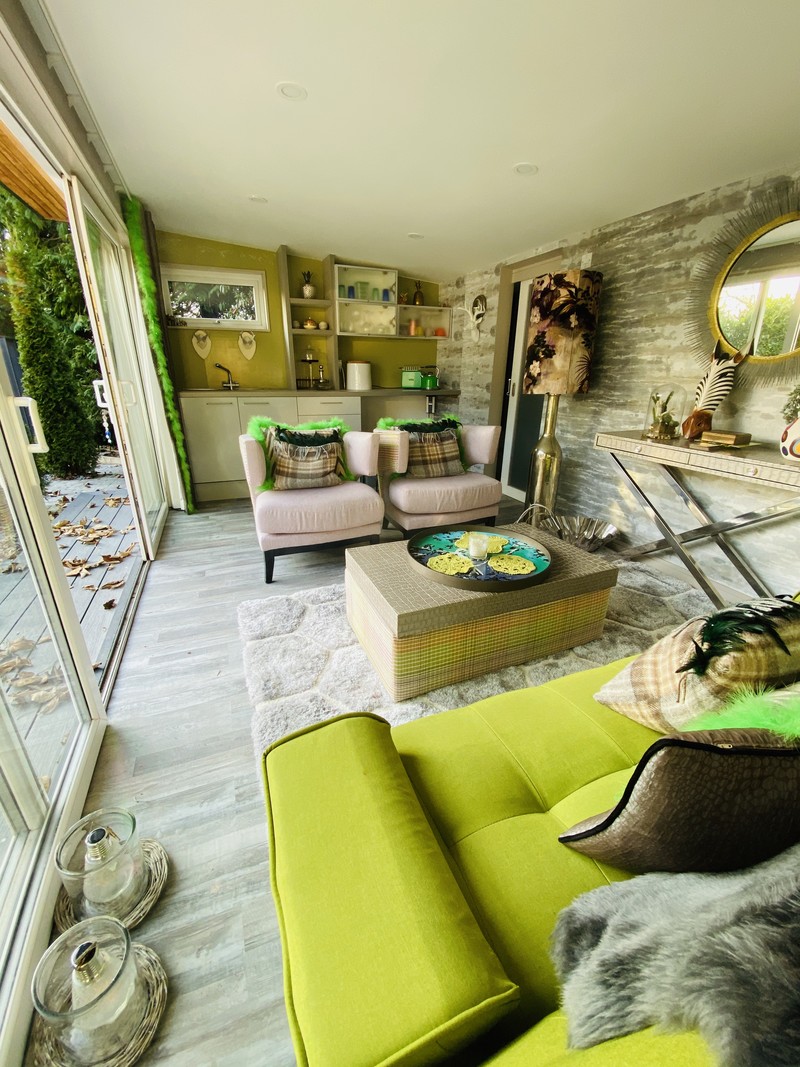 A home from home in my own garden, An office, a presentation area and dare I say it .. Hideaway. Superb craftsmanship, excellent finish with a flawless installation.
A real life changer!!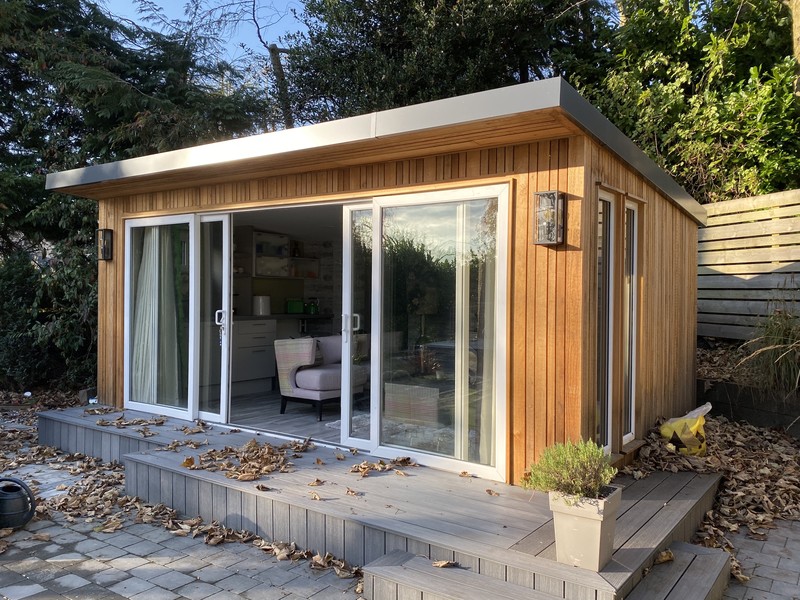 To discuss a Garden Room for your home, Contact