Writing Studio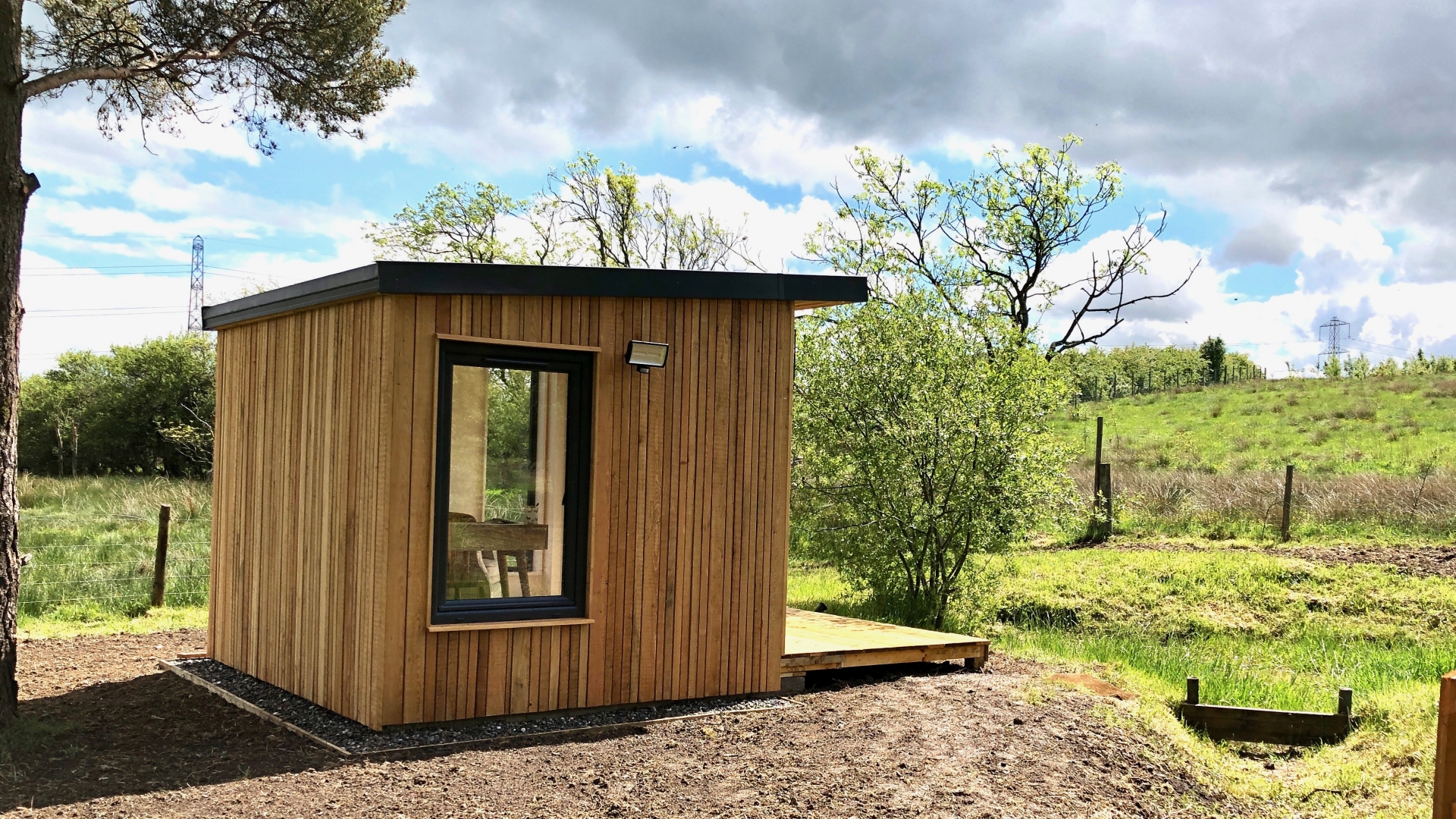 This lovely little Garden Writing Studio is tucked right at the furthest edge of our clients farmhouse garden to the north of Glasgow. The author lives in a very busy, bustling house therefore desperately needed a peaceful, secluded spot from which to take inspiration for her writing. With lots of discussion, planning and thought, this amazing site next to the pond was selected as the ultimate location to maximise the 360 degree views of the surrounding countryside.
The room is 3m wide x 2.4m deep which is perfect for a comfy lounger chair plus writing desk. We installed sliding doors to the front with integrated venetian blinds a fixed window to one side and an opening to the other. There's a lovely tree on the edge of the pond therefore we installed a spike light to flood it with light of an evening and also positioned a motion sensor security light to the side as the path winding back to the house is quite lengthy.
Our clients kind words:
My garden room is perfect. I have been very impressed by Melanie's readiness to take on extra suggestions, and she made the whole process remarkably easy and stress-free. Relationships are key in a project like this, and they're a lovely company to work with.