Room with WC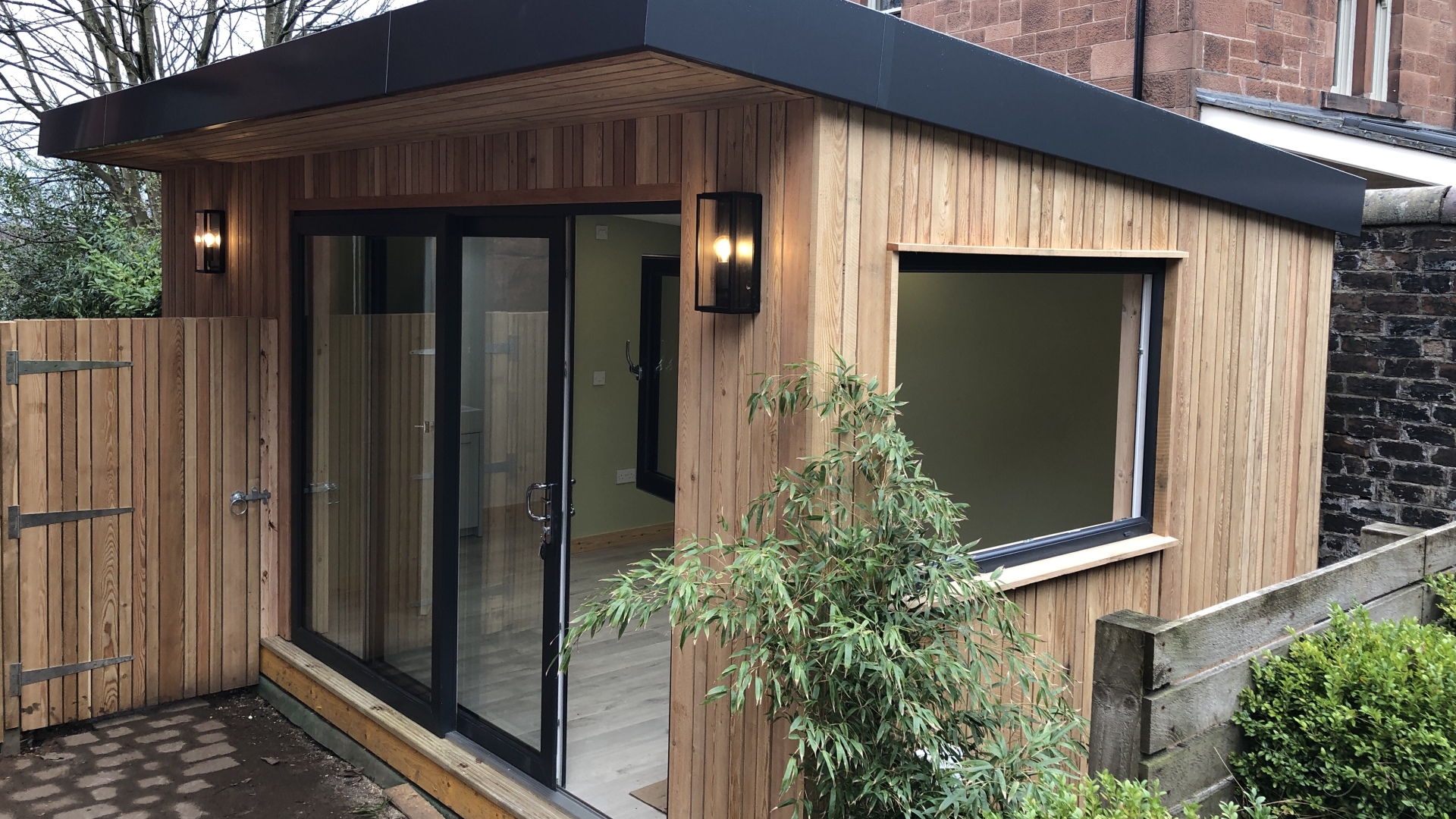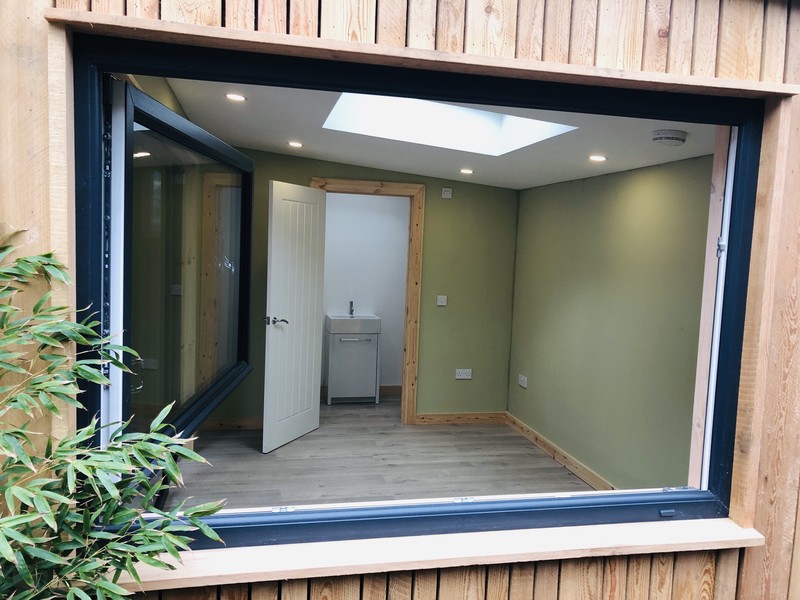 We were appointed by our client to build a Garden Room to replace the existing garage which was in a very poor state of disrepair. They were looking to create a multi purpose room that could be used as additional entertainment space but more importantly, for Granny to come and stay with the family.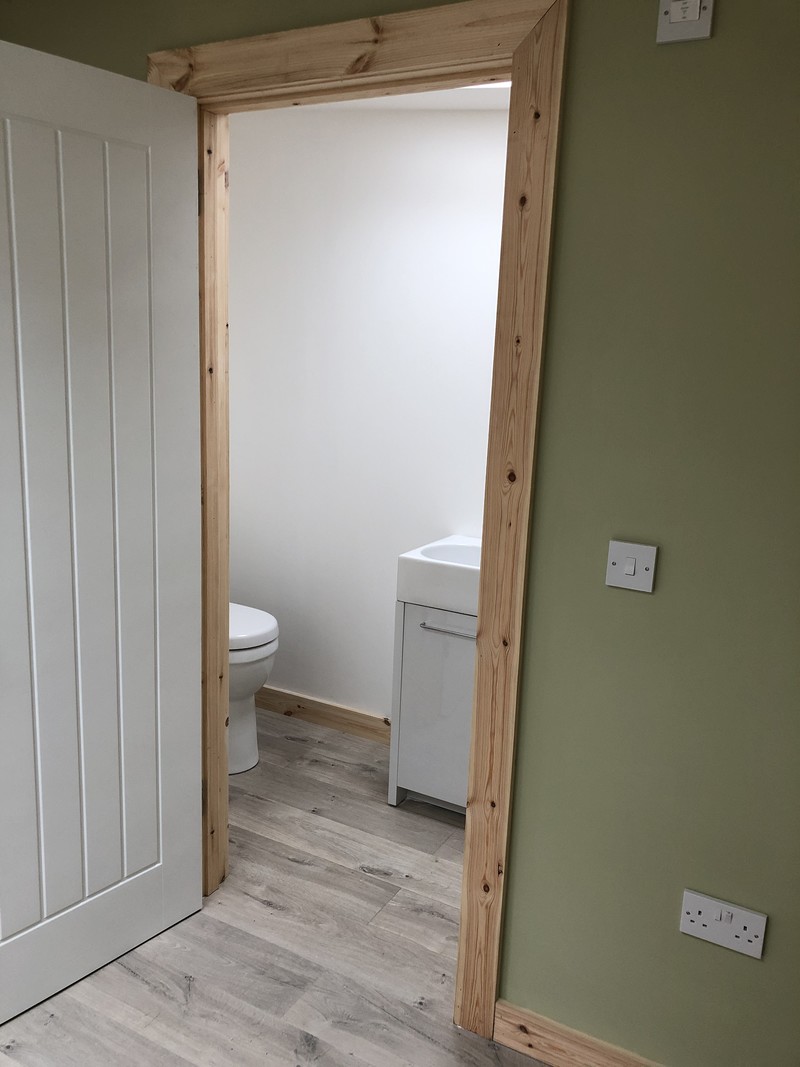 The location didn't receive too much direct sunlight therefore the perfect solution was to bring the light down from above through the installation of two velux windows. Our timber kit was built from scratch in our workshop to our exacting standards then assembled on site utilising the clients existing concrete garage base. The structure was fully wrapped in an insulating membrane externally and internally all surfaces (walls, floor and ceiling) are insulated using a foam style board to ensure the room is usable all year round. We finish our roof using a single piece EPDM rubber membrane which we guarantee for 20 years due to our team being approved installers of the Firestone brand.
A WC and wash hand basin were installed in a separate space to ensure the use of room could be maximised. Finally, the whole building was clad in FSC siberian larch with the roof trimmed in powder coated aluminium and a bespoke, larch gate created which would be wide enough to accomodate wheelchair access in the future.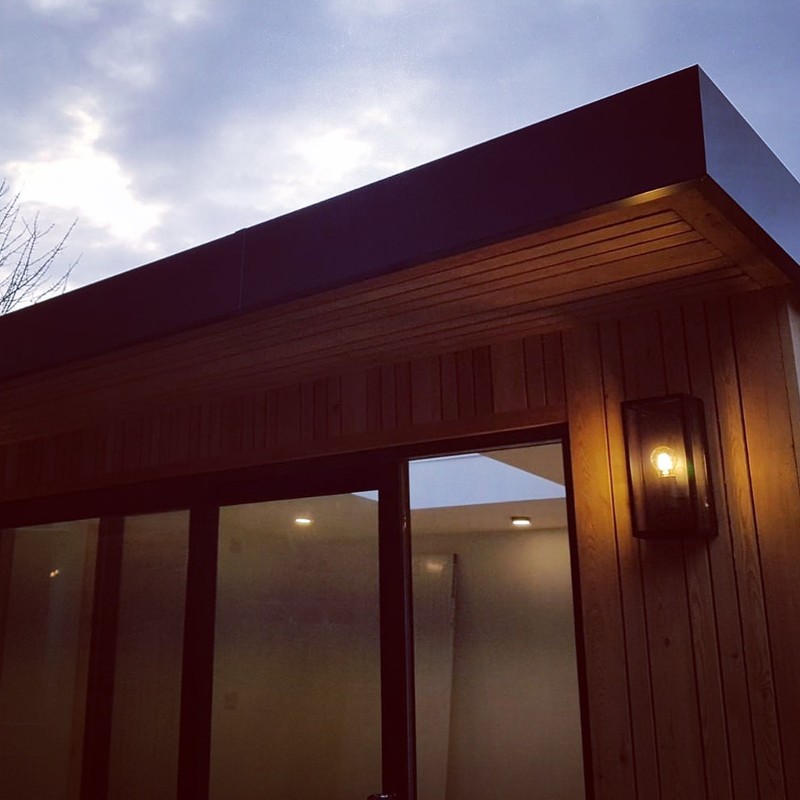 Client Comment :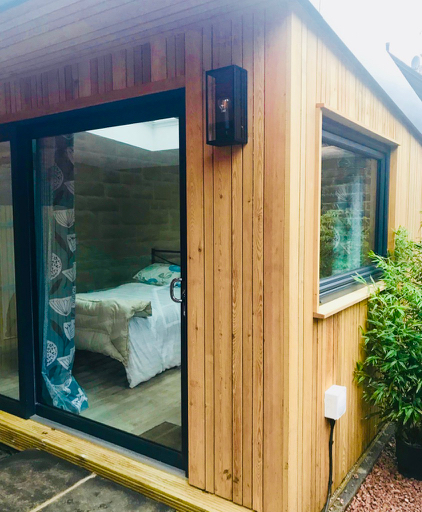 Our garden room is situated in the shade of the main house so it was important to use any opportunity to let in as much natural light as possible. Mel helped us pick the perfect size and location for 2 velux windows that flood both areas of the garden room with light but don't impede our privacy. We are really happy with the result, a wonderful, light space that is a pleasure to be in.
The workmanship is excellent and gazing out on it from our kitchen is a pleasure (much easier on the eye than previous garage).

Overall it is a perfect place for Granny to come and spend more time with us but allowing her some independence too.