Garden Room with En Suite
View the Garden Room from a birds eye view!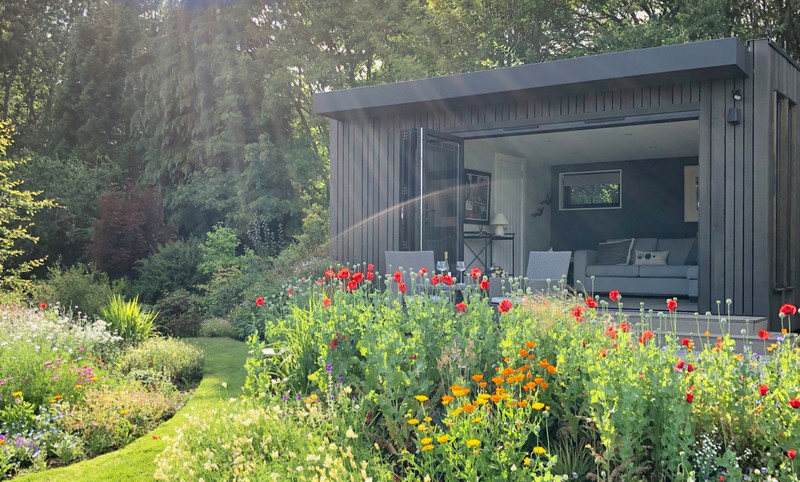 This incredible Garden Room in the Perthshire hills was designed to allow guests to stay in the Room at the bottom of the garden and enjoy the magnificent views.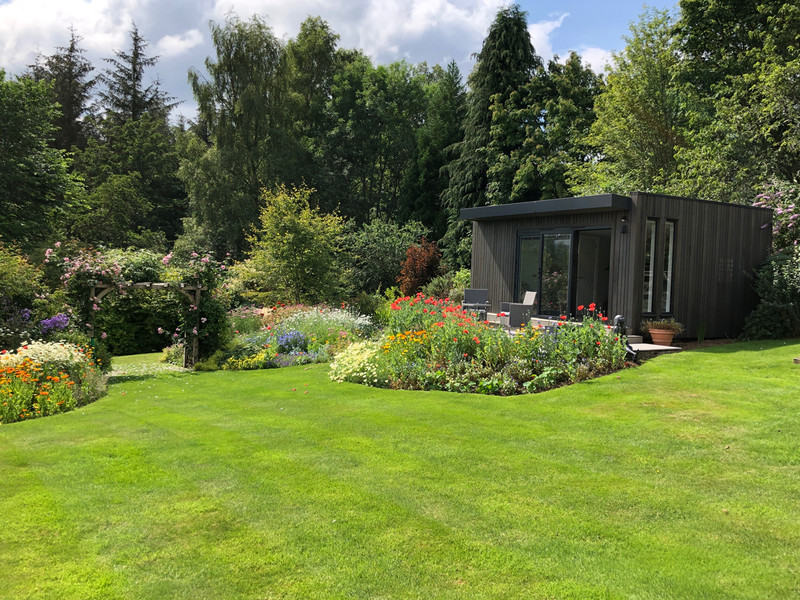 The room is 4.2m deep x 5.2m wide and features a separate shower room, basin and wc and storage cupboard. The windows are stunning aluminium bi-fold doors to allow maximimum light and in the warmer days, the doors open right back to take in the surrounding countryside.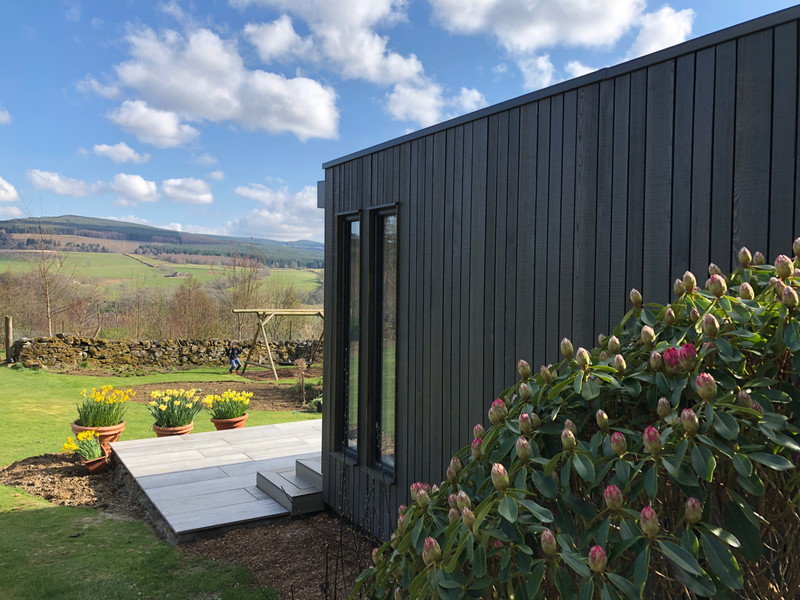 The room was clad in Siberian Larch stained in a dark grey to deliver a really striking contemporary feel. The lighting by night was designed to project both up and down the structure on the two sides visible by the house, creating a dramatic image at the bottom of the garden.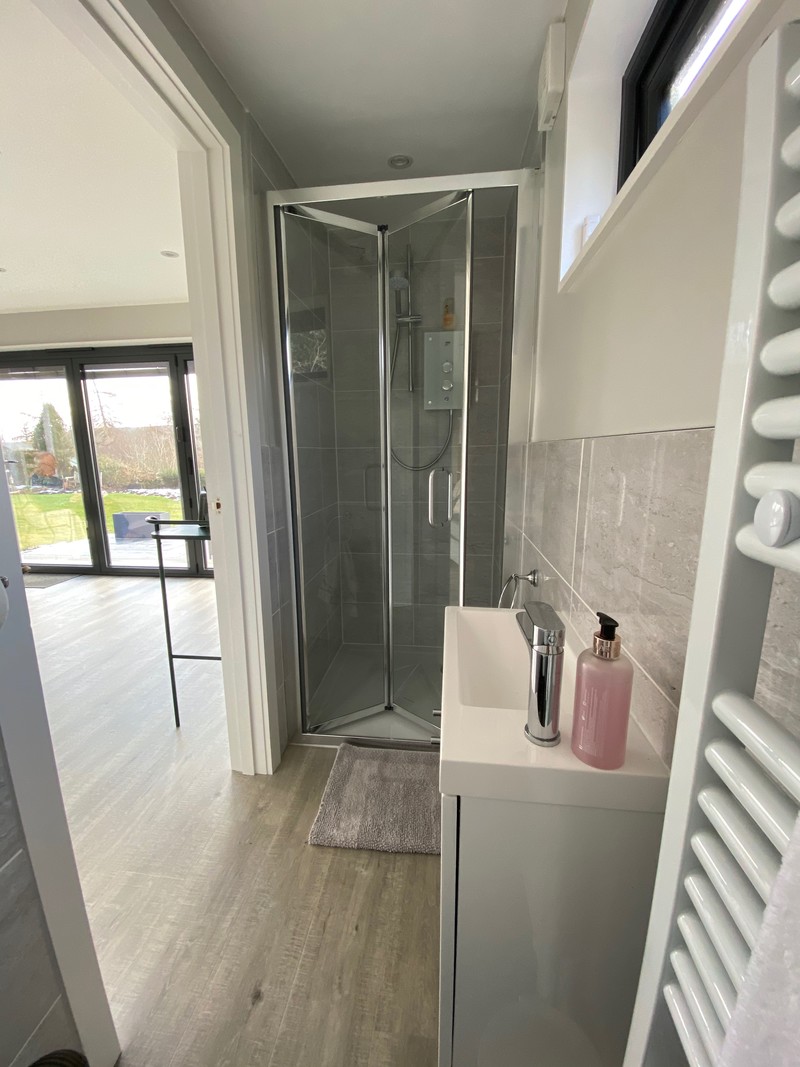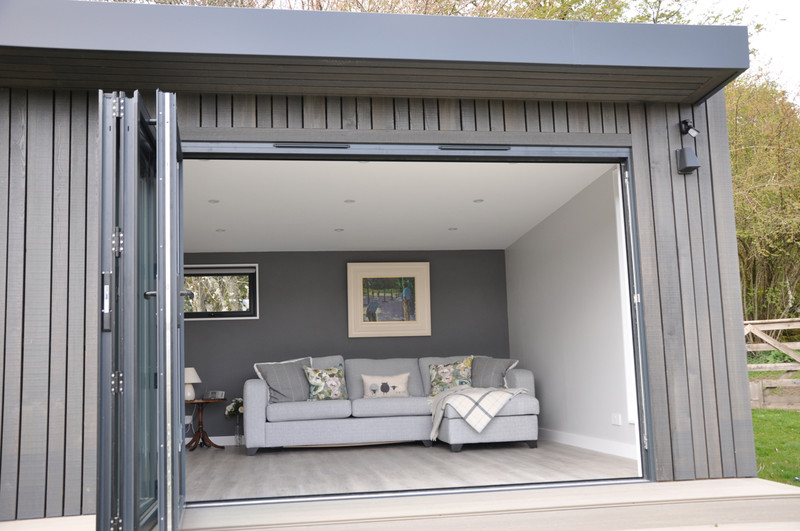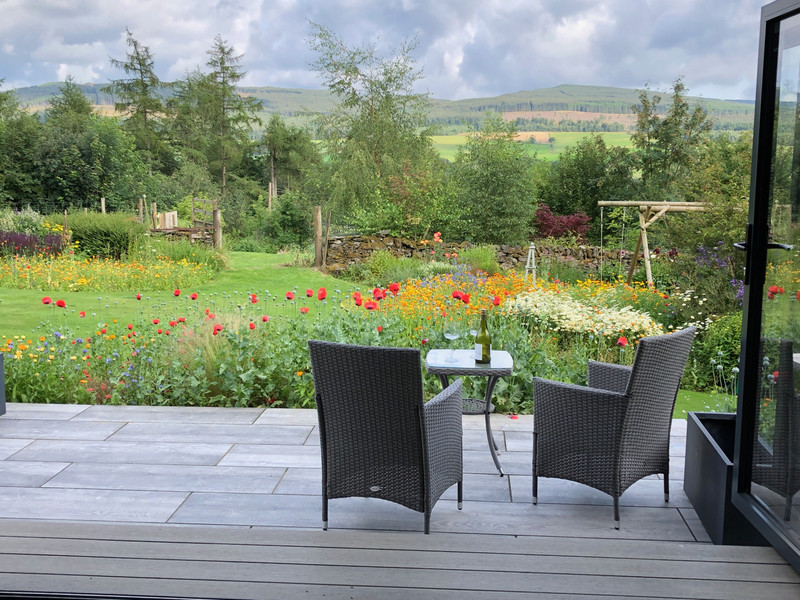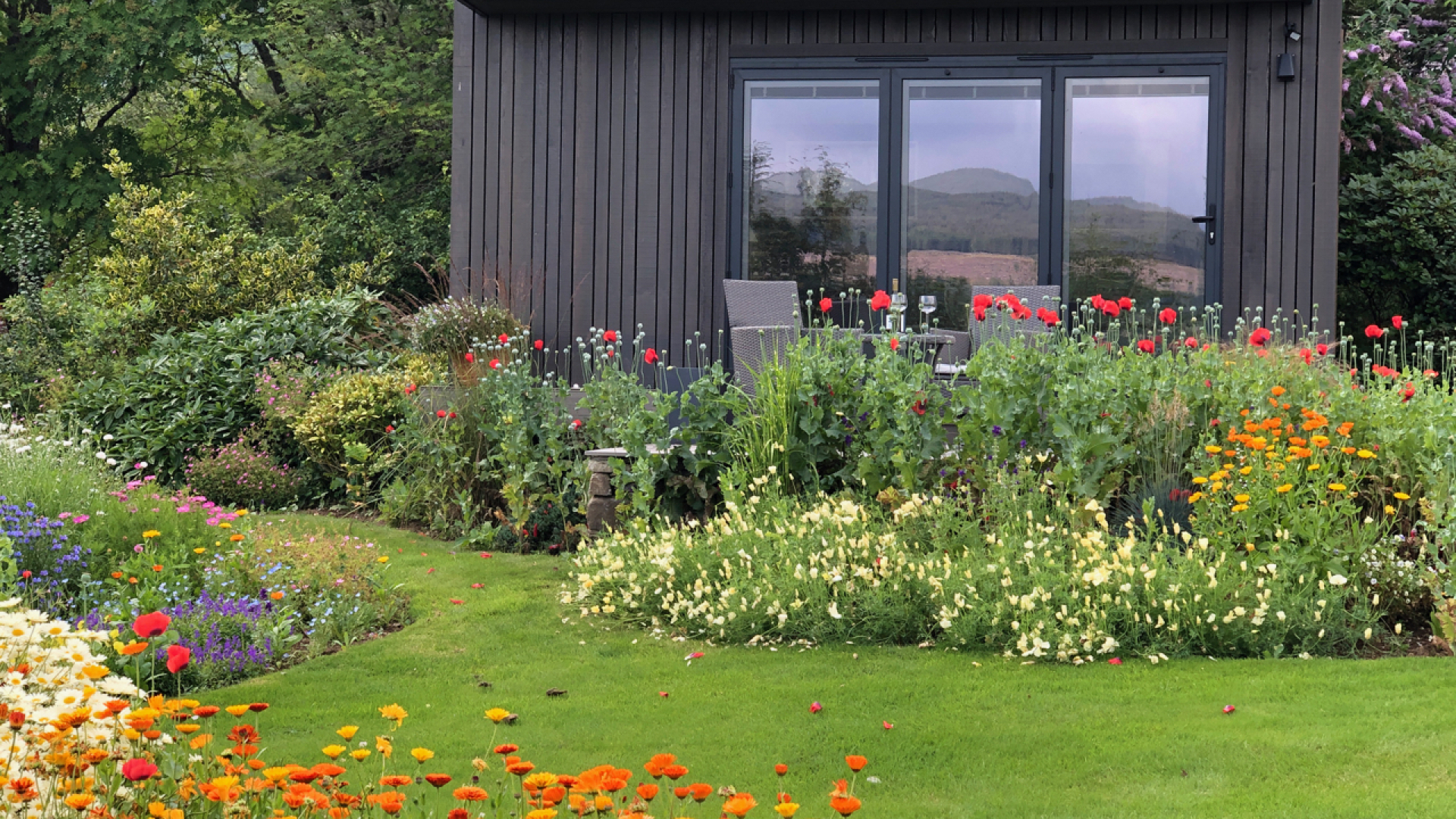 Spot the views in the reflection of the bi fold doors!!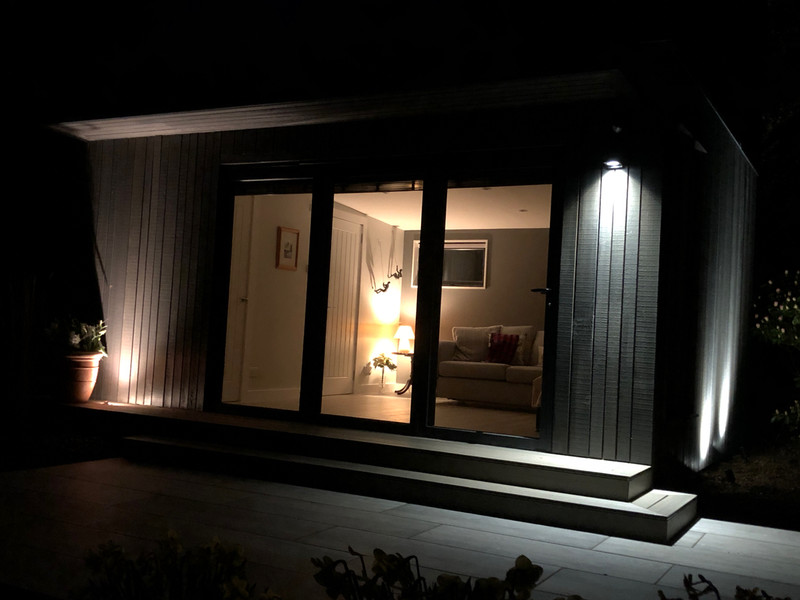 "We are absolutely delighted with our Outside In Garden Room. It's a great new, flexible space - easily heated - used, so far as an en suite bedroom for visiting family members. Once spring comes and the bifold doors are opened wide, it will come into its own as a traditional garden room. The unexpected bonus is that it is a fabulous visual addition to our garden."