Duo Garden Room for storing golf clubs (among other things!)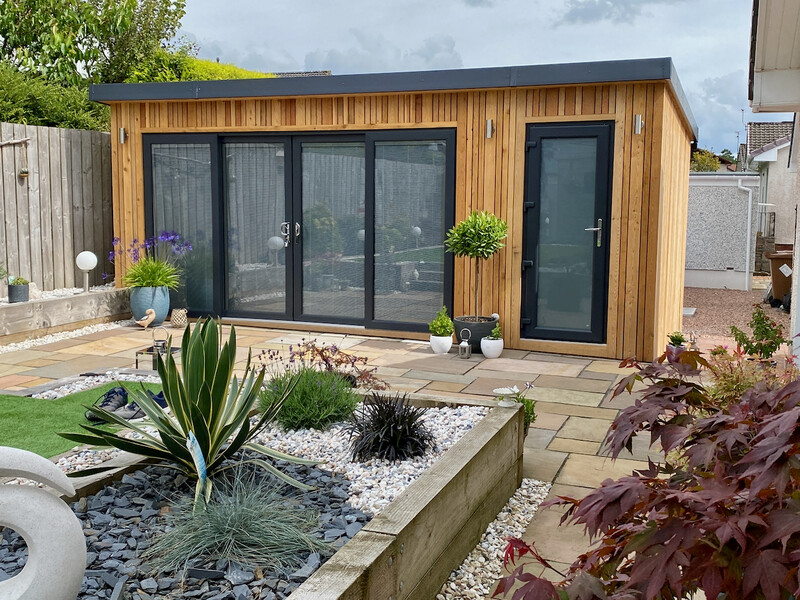 Our clients had an old impractical garage that was taking up valuable space in their garden. They were desperate to replace it with a garden room whilst retaining space to store what was important in the garage and the all important golf clubs in a secure, dry environment!
We therefore took precise measurements of the space that would be left once the garage was removed and constructed a custom garden room to slot perfectly in the space.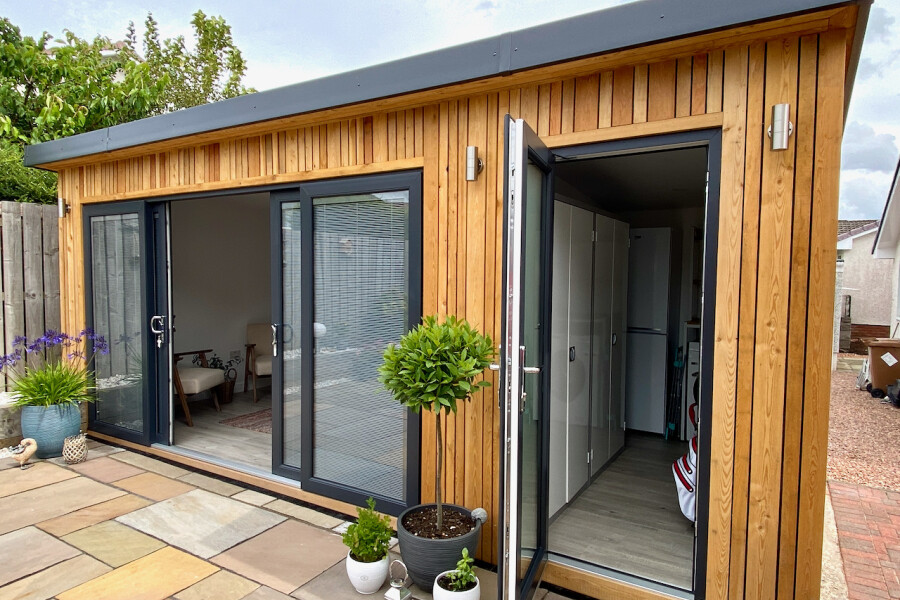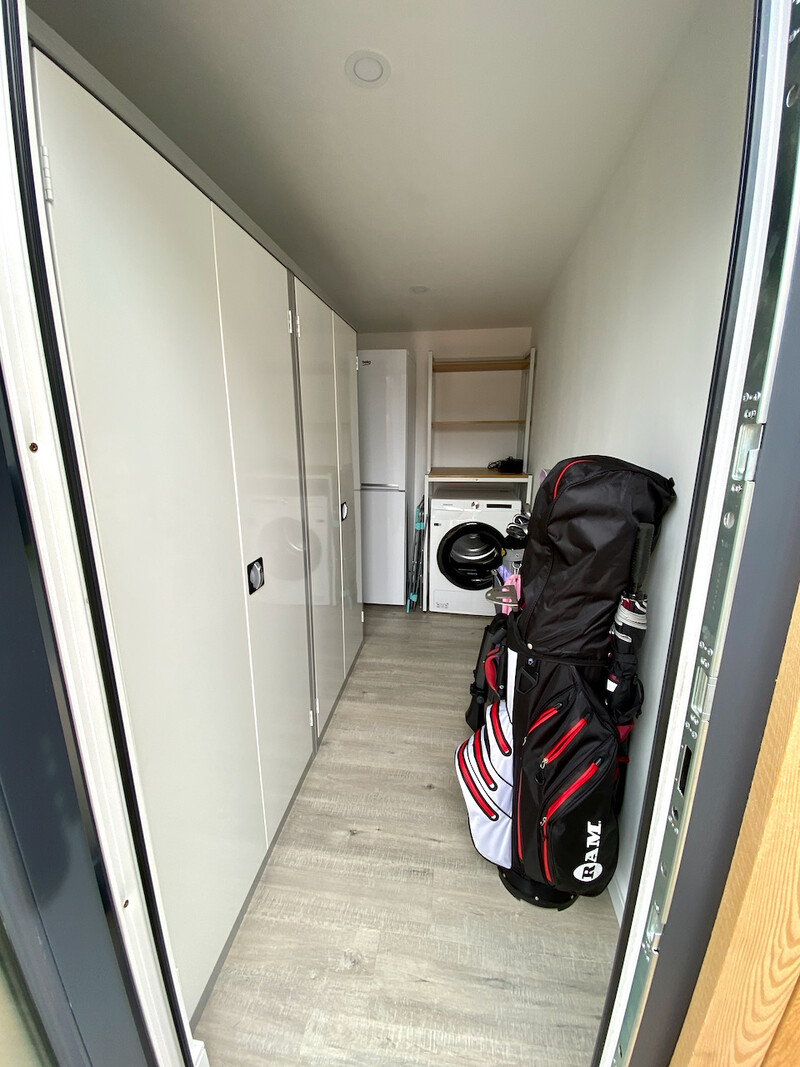 Once again we worked closely with Hope Groundworks who removed the garage, made good the base, and trimmed back the patio to maximise the space. They then reinstated the patio and steps to ensure the lovely landscaping already in place looked like we'd never been!
As the room faces south the Garden Room element has blinds set within the doors to allow control of the heat on the occasional sunny days! We worked closely with our client to ensure the store was designed to fit their tumble drier, fridge and storage shelves whilst maximising the garden room. Accessed via frosted glass UPVc door, the store still has natural light but is super secure.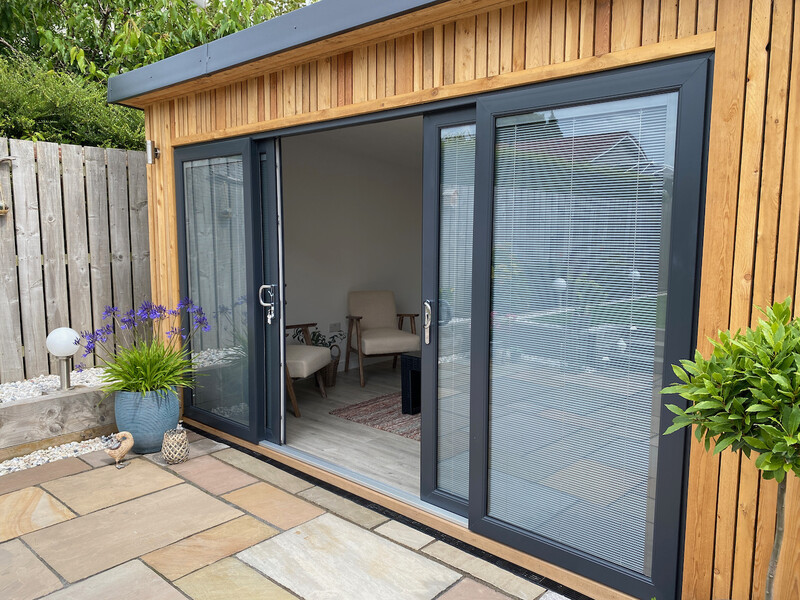 Prior to our arrival, our clients had a traditional concrete panel garage which was never used other than for storing non-essential goods. Drop us a line if you'd like to discuss your challenging site with an old garage that holds nothing but useless gym equipment!