UNO Garden Room tucks perfectly in a disused spot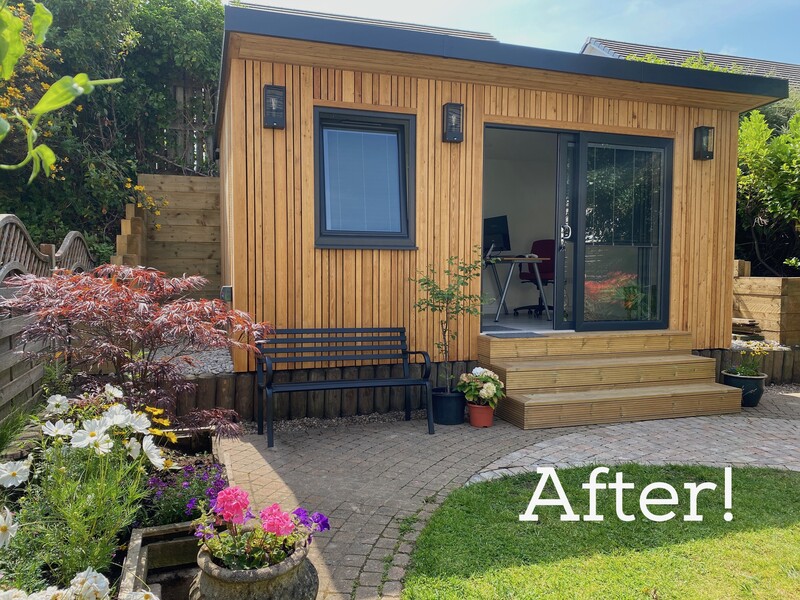 Our client approached us with a large, unusable spot at the back of their garden that was steeply banked and heavily overgrown. As with so many of our projects, we worked hand in hand with Hope Groundworks to come up with a strategic plan to excavate and shore up the bank to really maximise the space and avoid eating into any of the main level garden.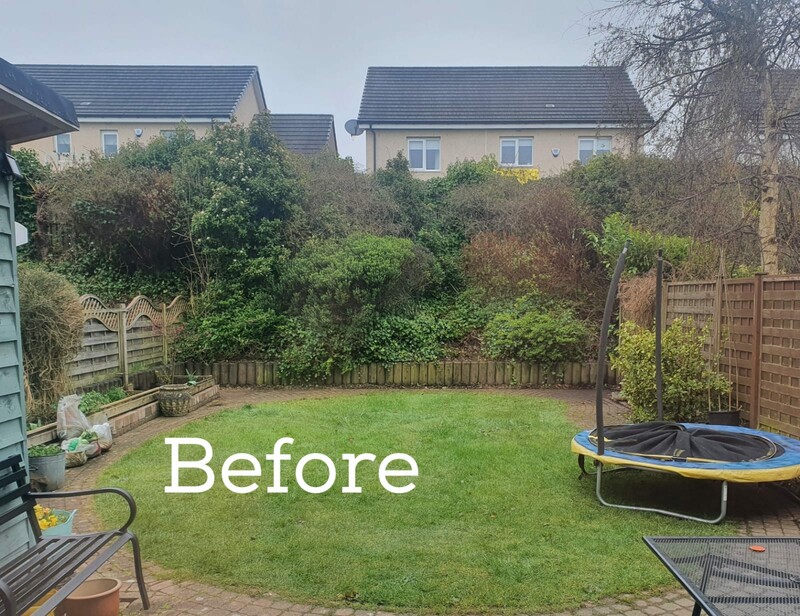 Hopes created a substantial sleeper retaining wall with a full drainage plan and block founds onto which our Garden Room now sits (where the ground screw approach sometimes just doesn't suit, block founds are the perfect alternative).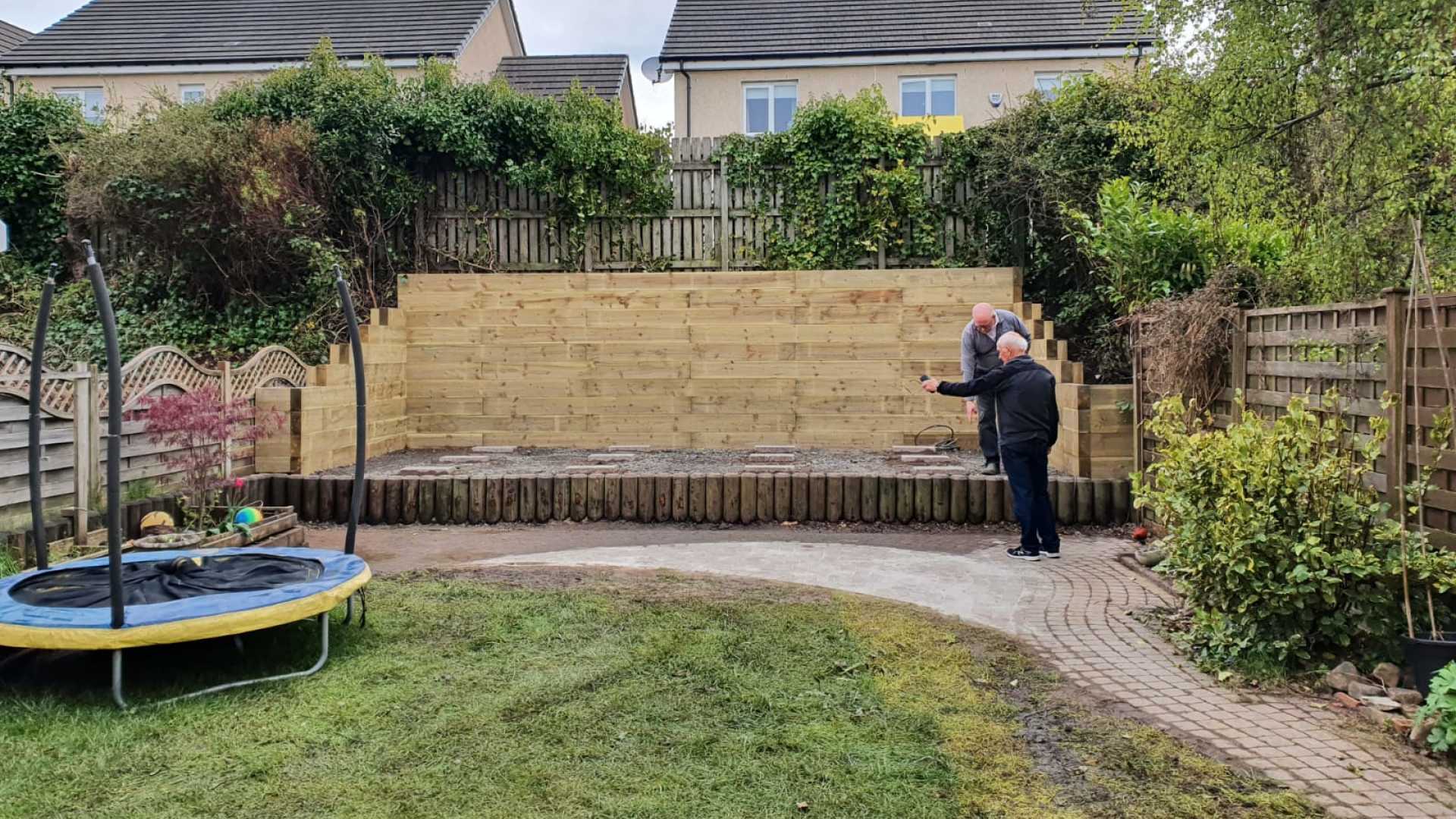 We also managed to perfectly squeeze a small water butt to the rear of the Garden Room to harness rainwater for the garden and tubs.
Blinds within the windows and doors ensures both privacy, security and protection from the sun on the rare sunny Scottish days! Used primarily as a home office, the overall project has transformed what was a completely disused space and has added incredibly valuable, multi purpose space that the whole family can enjoy all year round.