DUO Garden Room with store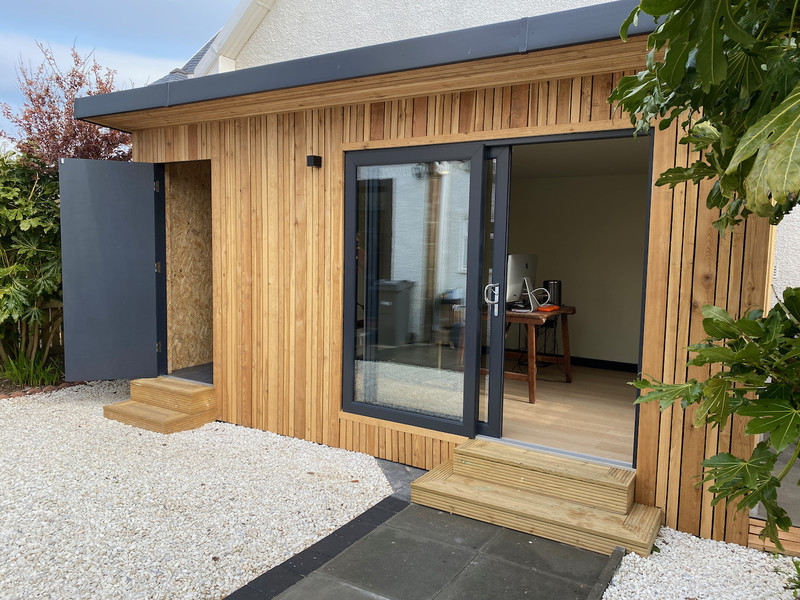 A DUO Garden Room is the perfect way to make the most of your garden space without the need for different buildings. This Room is 5m wide x 3m deep and is divided into two spaces with the majority used as a home office. The store is finished in a simpler, more functional way is used as a space to store bikes and garden equipment. The office is fully networked with CAT 6 cabling to ensure a robust working environment and the electrical plan was designed to suit the client's working arrangement with custom spec'd socket covers to match inside the house.
When the store door is closed it blends in beautifully due to the door being seamlessly clad in larch to tie in with the whole structure.