Completed Garden room delivered to your door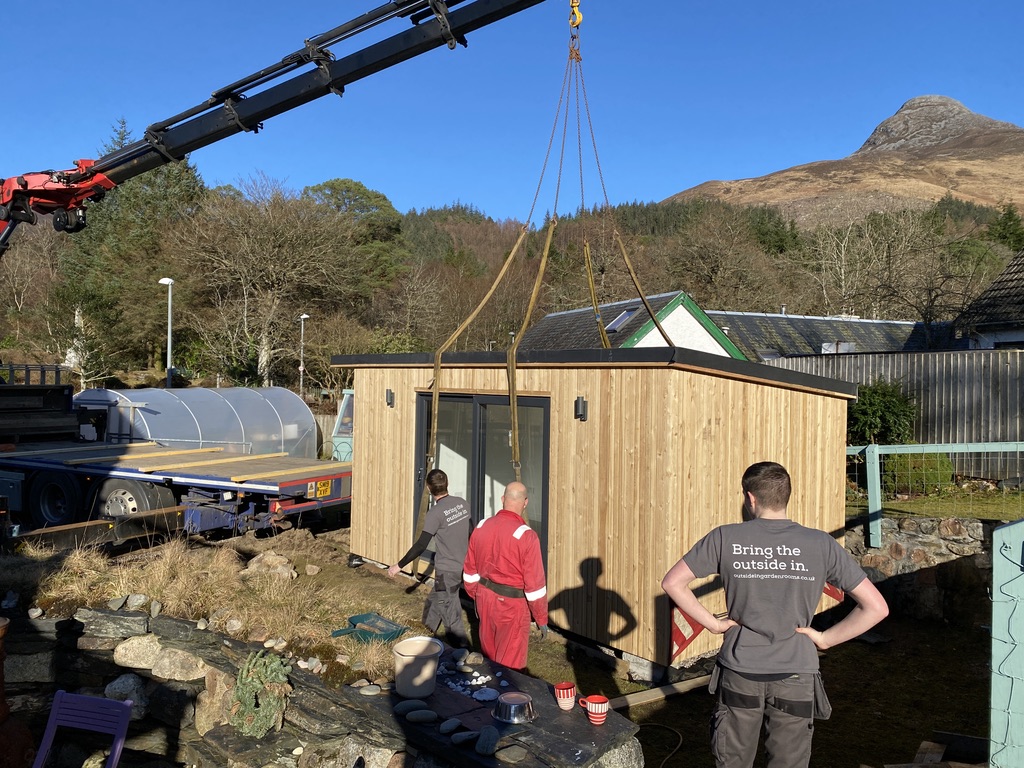 This gorgeous Uno Garden Room was delivered door to door from our workshop in Glasgow's West End to our clients garden in the magnificent Glencoe deep in the heart of the highlands!
Since the Covid pandemic hit, our client was unable to secure continued space from which to provide her podiatry services therefore approached us to see how we could help! We had a number of remote consultations, a wealth of images were exchanged, measurements and turning circles secured before we agreed a plan! Again due to Covid restrictions, our team was unable to stay locally in B & B accommodation therefore delivery by crane was the perfect solution.
Watch the delivery in progress here.
The Garden Room is 5m wide x 3m deep which is a perfect space to provide both treatments and a lovely chill out space for all the family of a sunny (!) Glencoe day. Accessed via sliding UPVc doors on one side and a single access door to the other, the room is flexible enough for both work and play.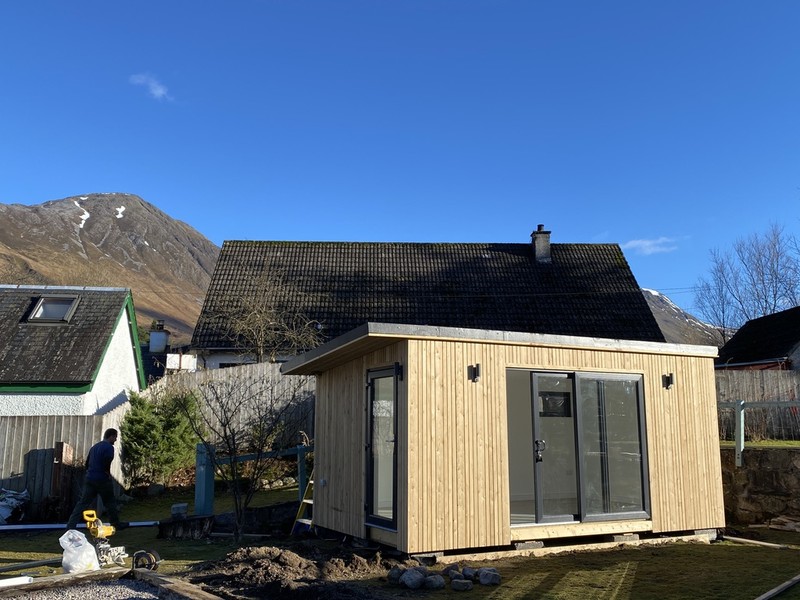 If you're in a remote part of the country but think a crane delivery could work, contact our team.