Garden Room with disguised shed!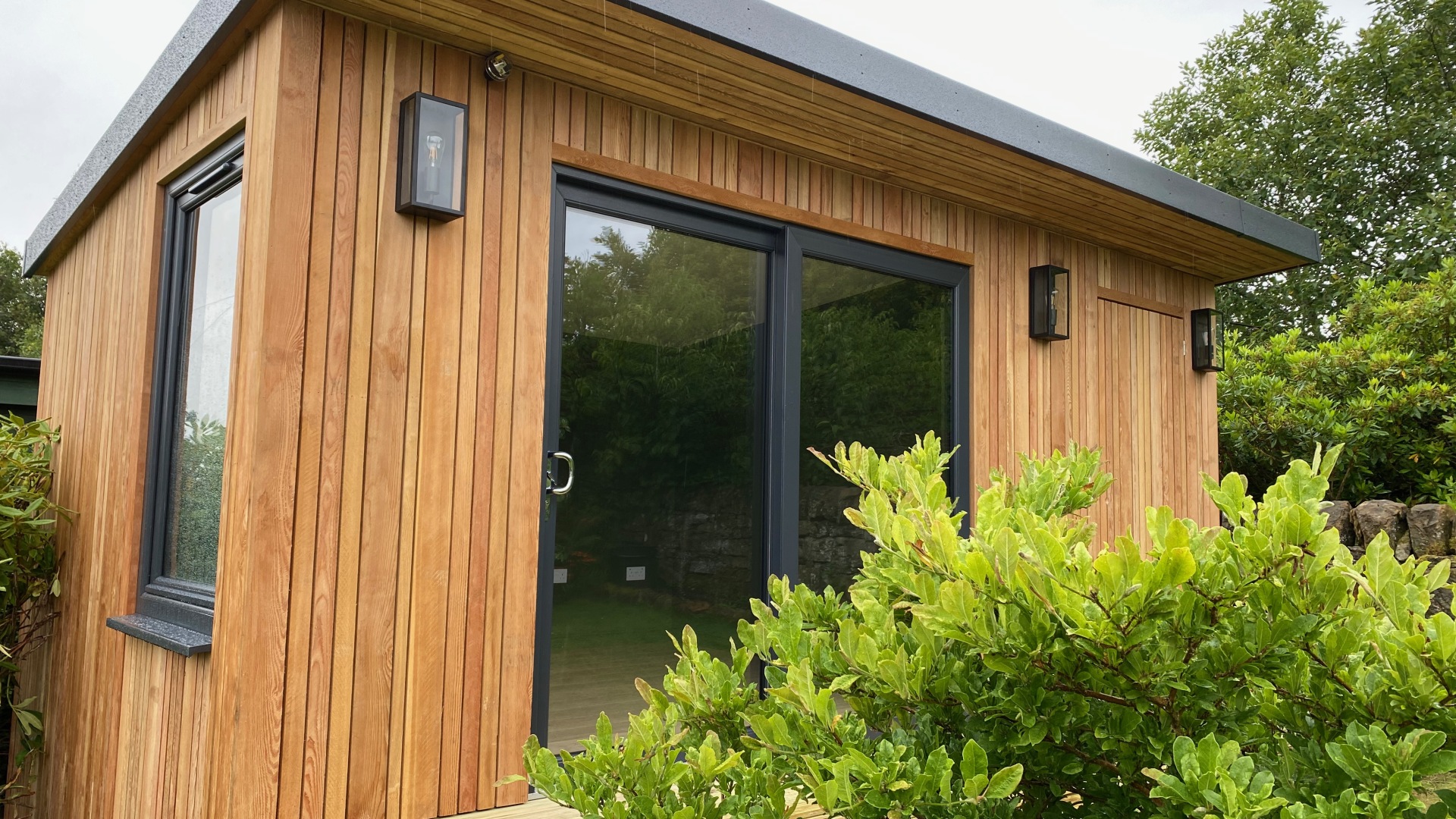 Our DUO Garden rooms are incredibly flexible. For our client in Bishopton, they were looking to create a home office to replace an existing shed however they still needed to store garden equipment and bikes etc. Our DUO room answered the brief perfectly!
The overall footprint of the space is 5m wide x 3m deep which is split into an office of 3.8m wide and a store of 1.2 leaving plenty of space for bikes and lawnmowers. The shed is finished in a far simpler, more functional way where the office has the full Outside In spec!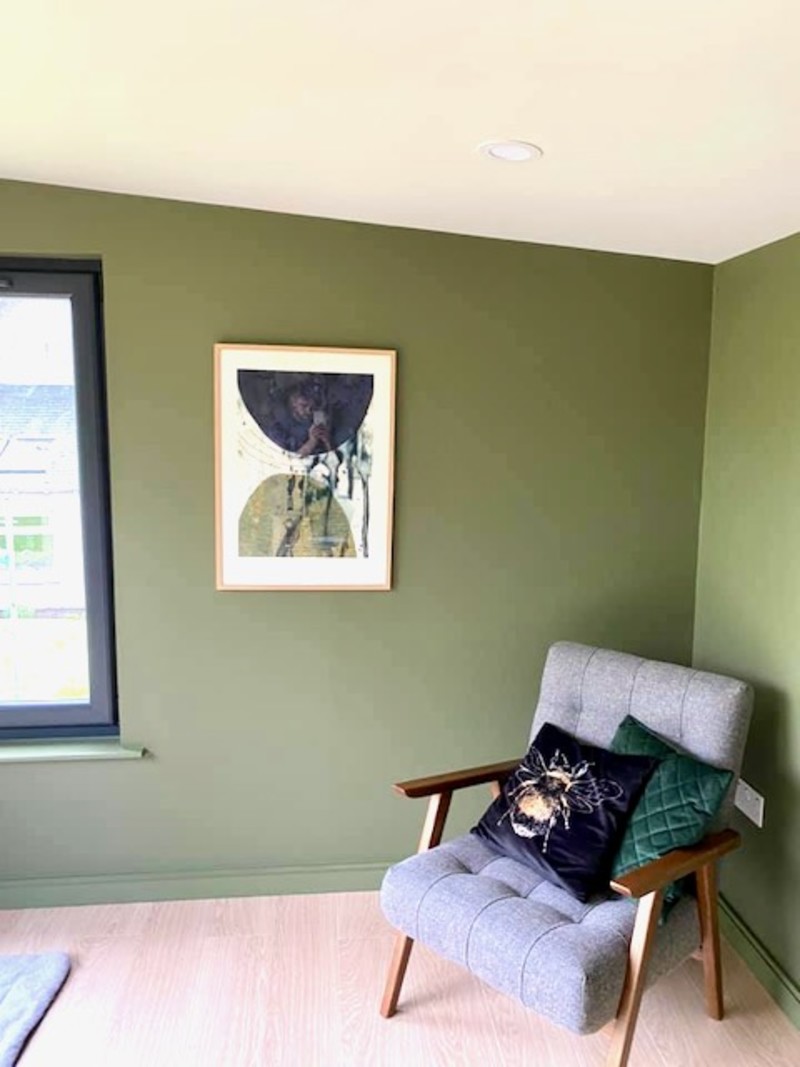 Mel and team were super to work with from start to finish. From design phase right through to installation they went above and beyond. Would highly recommend. A great small business that has built its reputation on quality and service!