Outside In Garden Rooms: Safe and secure with our glazing partners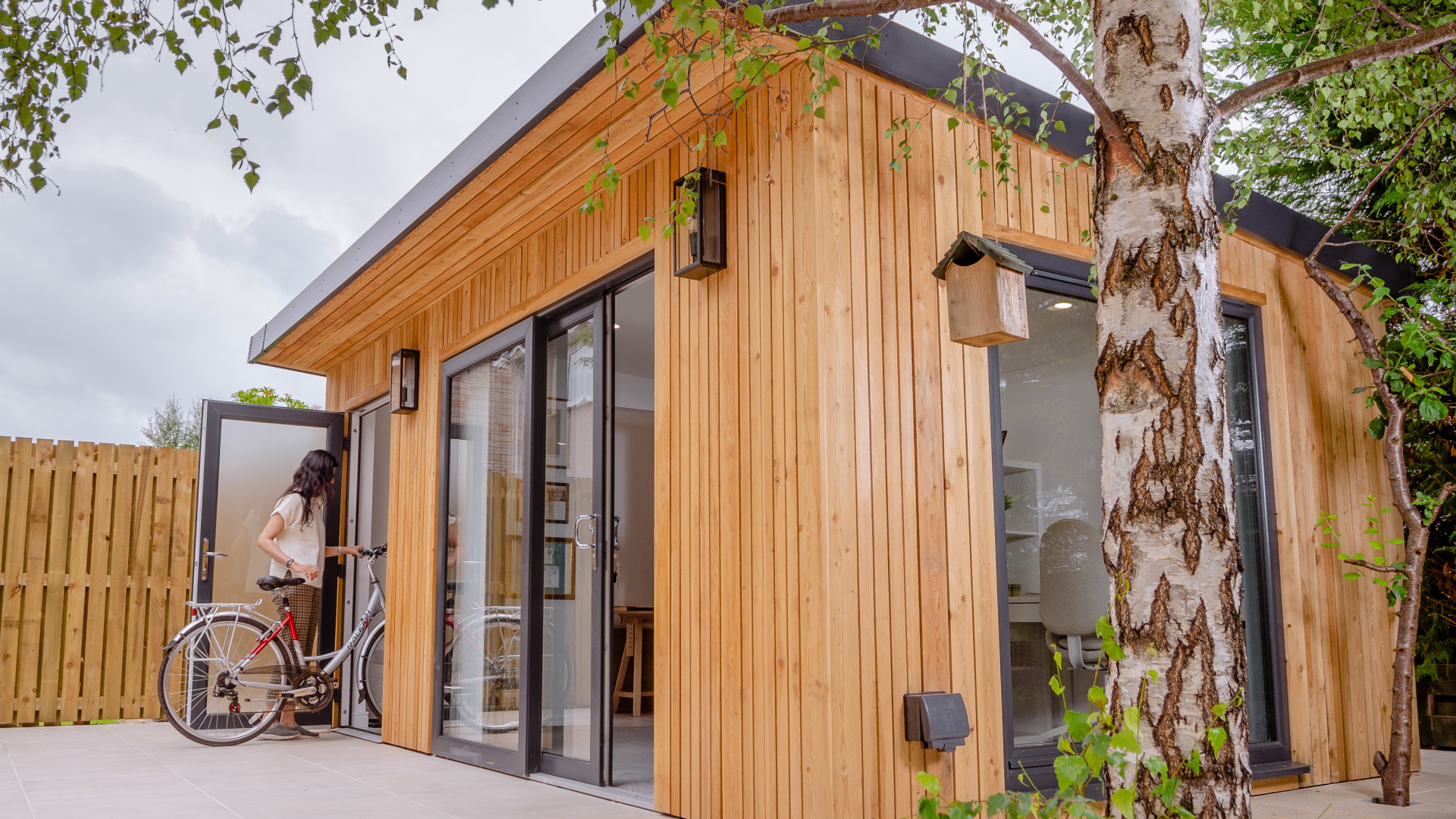 In the ever-changing world of modern living, our outdoor spaces have transformed into extensions of our homes. The concept of a garden room has evolved from a simple outdoor shed to a flexible, multifunctional space that can serve a myriad of purposes. At Outside In Garden Rooms, we're proud to present not just beautiful structures, but versatile havens that adapt to your needs, whether it's for work, play, relaxation, or self-improvement. Because these cherished spaces are now often much more than just a sofa and a bookshelf, the need for secure windows and doors is paramount. To give our customers the satisfaction of knowing their property is safe and sound behind locked doors, we've partnered with Precision Windows and Doors who provide our UPVc windows and doors, and Express Bi-Folding Doors who supply premium aluminium bi-fold doors and windows.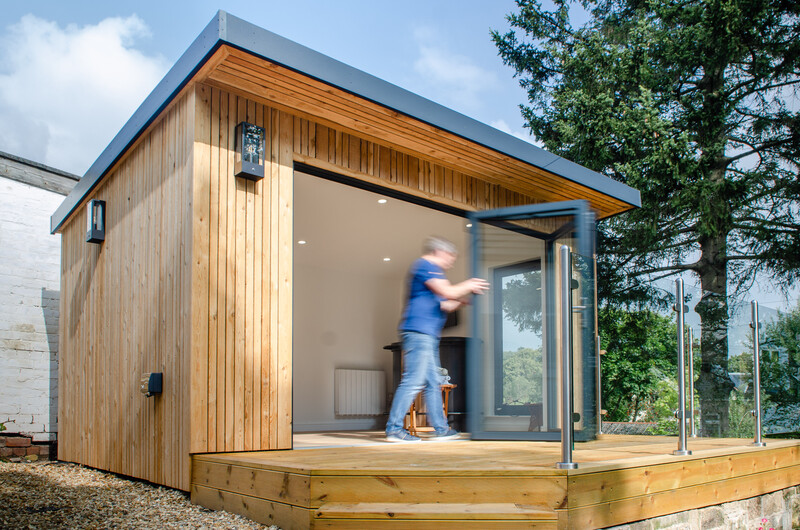 The beauty of our garden rooms lies not only in their aesthetic appeal but in their ability to be personalised to match your lifestyle. Our range of garden rooms offers a solution for everyone, from the single room UNO to the spacious double room DUO and the luxurious DUET with its covered deck area.
The UNO, for instance, maybe the perfect solution for those who seek a serene home office away from the distractions of the main house. With Precision's secure uPVC windows and doors, your valuable work equipment remains safe, while natural light floods the space, creating a conducive environment for productivity.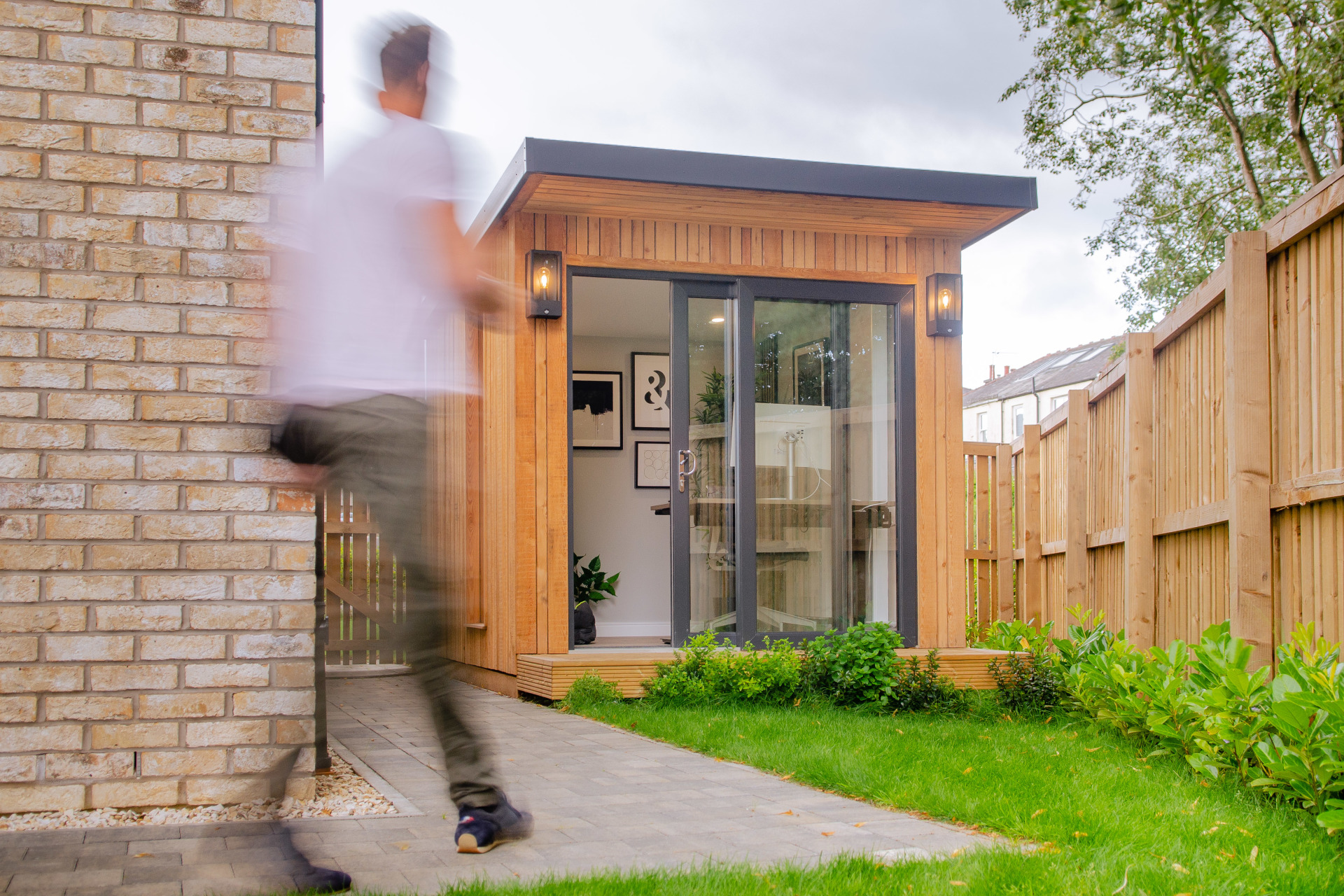 The DUO, with its double rooms, opens up a world of possibilities. Use one room as a home gym, complete with all the workout equipment you need. In the other room, set up a cosy cinema corner for family movie nights. uPVC windows and doors not only enhance security but also ensure proper ventilation, creating a comfortable atmosphere for your chosen activities.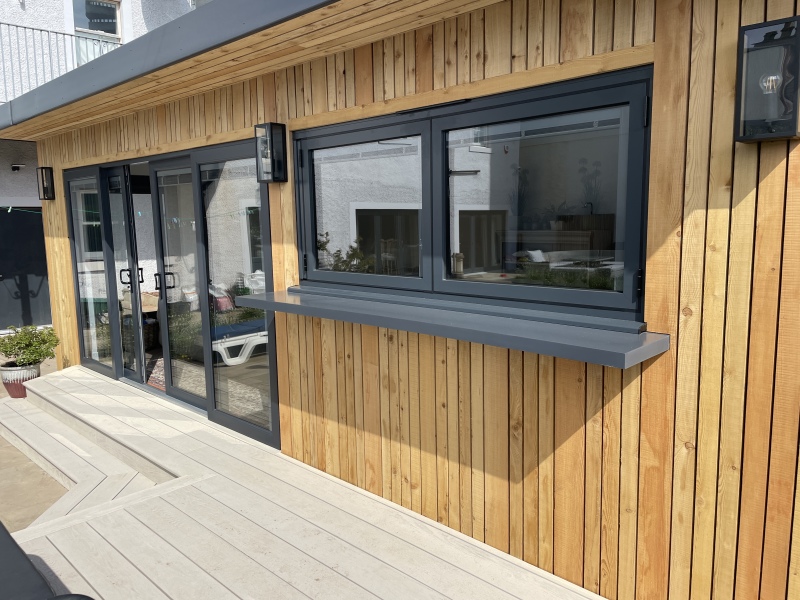 Now, let's talk about the DUET, the epitome of luxury and versatility. This spacious garden room includes an open deck area, perfect for hosting gatherings, creating an outdoor kitchen or simply unwinding in the open air.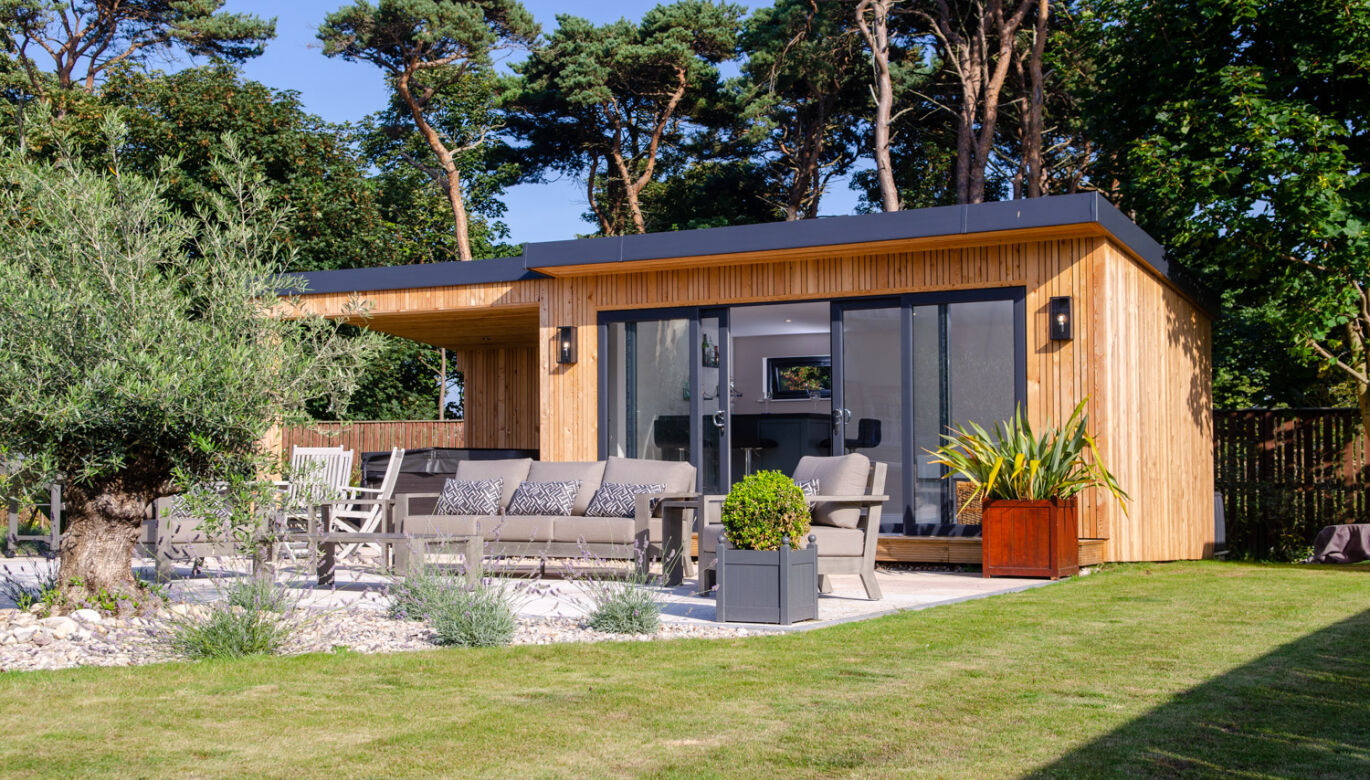 In all of these scenarios, the common thread is the need for security.
As standard all the windows and doors we fit offer improved security, less noise, virtually no maintenance and reduced energy bills. With Precisions energy-efficient windows, your space will be 'greener' too by reducing the amount of energy used to heat your room, their products help to reduce the amount of greenhouse gases you produce. Precision have taken the time to choose the best profile available on the market and one that meets and exceeds the latest industry standards, providing peace of mind to know that you are buying quality- BSI-approved products that are internally glazed for enhanced security.
Whether you're storing valuable office equipment, high-tech gym gear, or expensive audiovisual systems, security is paramount. This is where our glazing partnerships come into play. All of the windows and doors we fit in our rooms are not only visually appealing but also provide the security your high-value equipment demands. You can have peace of mind knowing that your possessions are protected, while the elegance of both uPVC and aluminium frames that enhance the overall look of your garden room.
The addition of integral venetian blinds within the glazed units allows for better control of light whilst providing added security without the need to endlessly clean!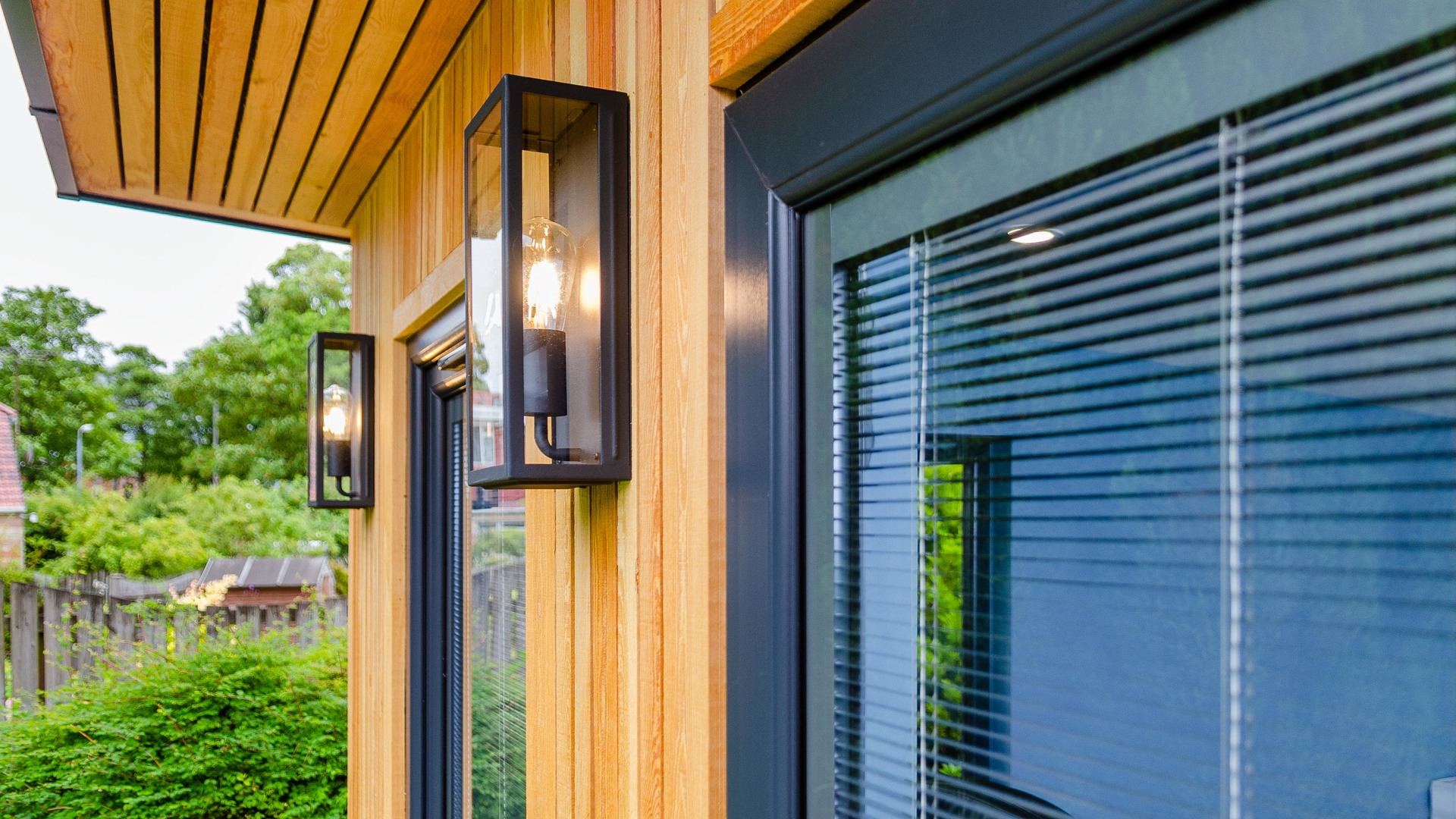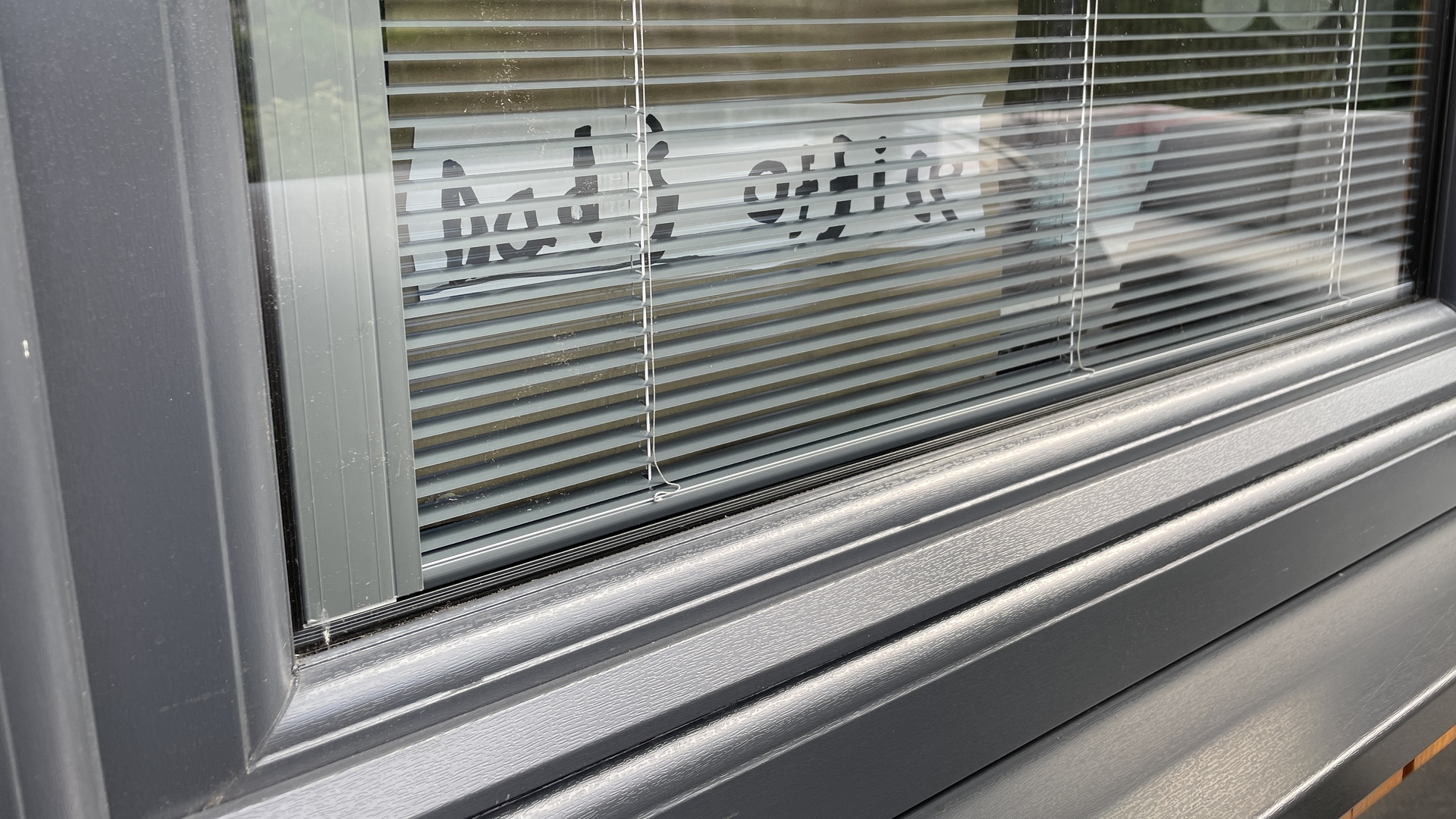 The reliability of our partners is crucial in our commitment to delivering quality. Just as we ensure our garden rooms are built to the highest standards, Precision and Express share our ethos of providing reliable, top-notch solutions. The windows and doors seamlessly fit into our designs, enhancing both the functionality and visual appeal of our garden rooms.
So, whether you're working, working out, or simply relaxing, our garden rooms are ready to cater to your every need. Experience the fusion of versatility, style, and security today. Contact us to explore the possibilities and transform your outdoor space into something truly extraordinary.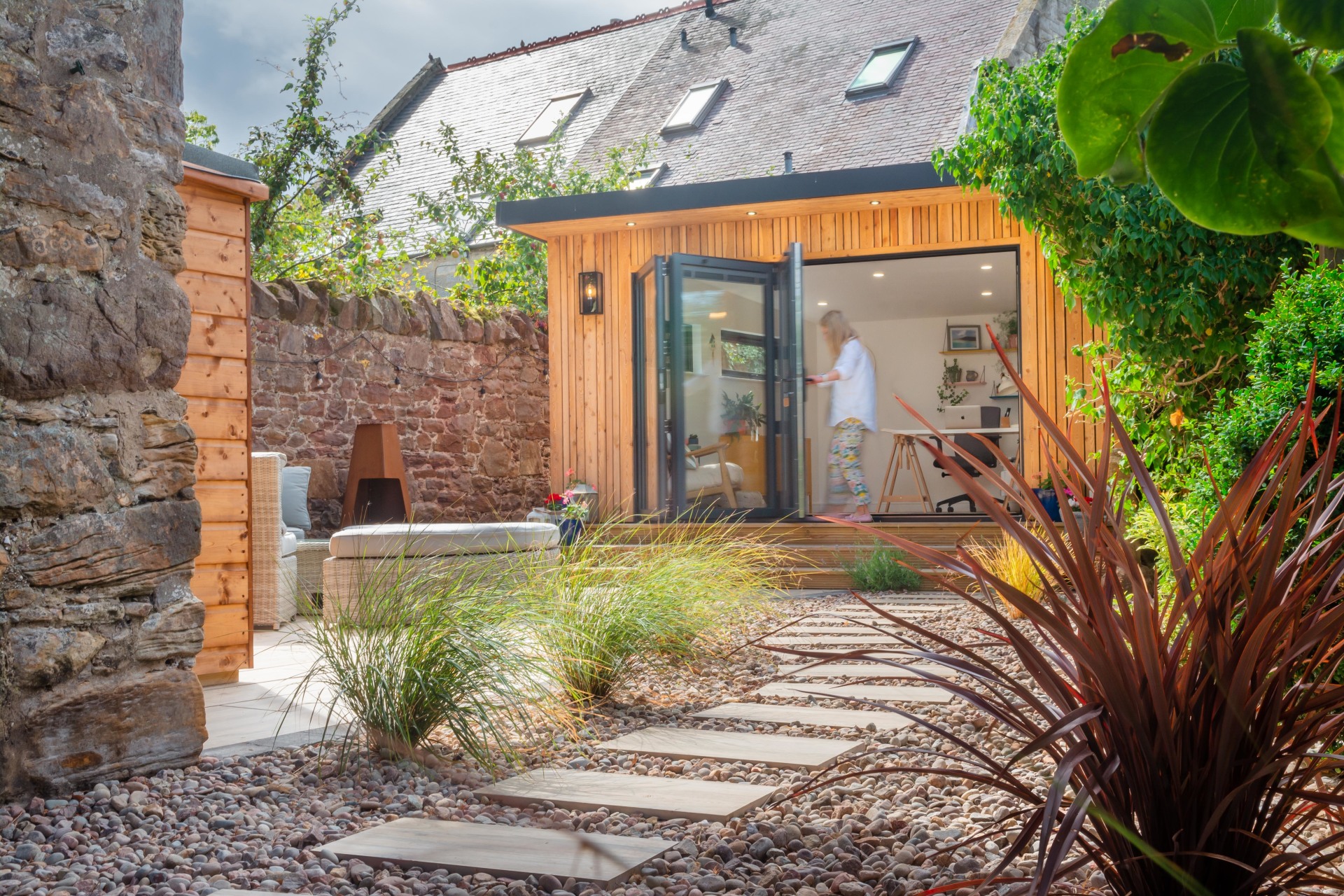 A solid, trustworthy supply chain is key to everything we do. Precision and Express have always delivered amazing service and products, essential to our overall end product and customer happiness.
Mel Russell, Outside In