5 Ways to Make the Most of Your Garden in Winter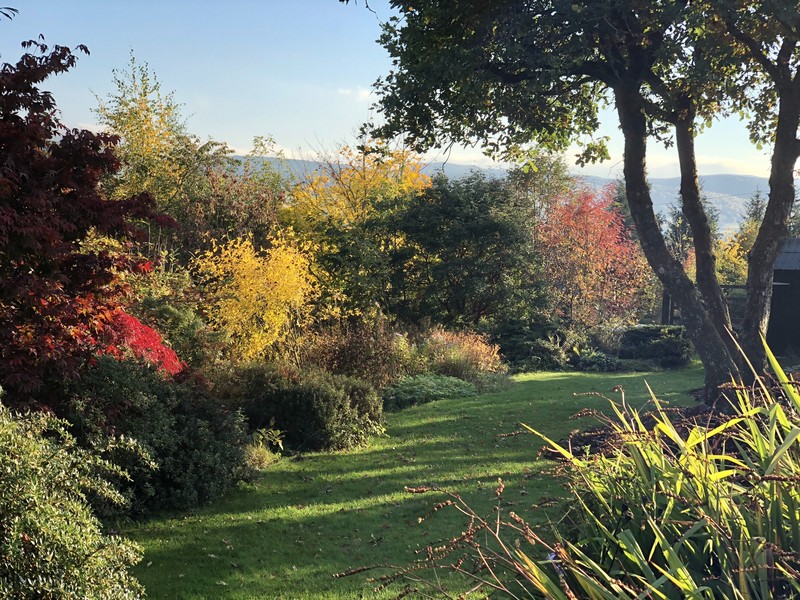 With the nights looming longer and the days getting shorter it can seem that winter would be a bleak time to enjoy your garden. This doesn't need to be the case though, there are plenty of ways that you can spruce up your garden to enjoy it more during winter. Spending some time outside in winter can be beneficial for your health and happiness due to the dark nights approaching so early.
So how can you make the most of your garden in winter? Well, here we share our favourite winter garden ideas to help you make the most of the gloomier months.
1) Garden for the season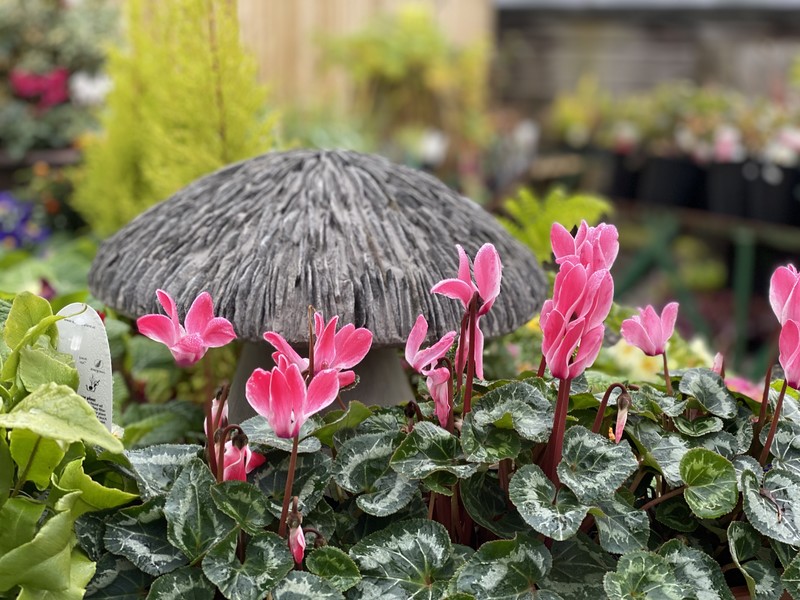 Just because it's cold outside, doesn't mean that your garden has to be quiet and dormant. While it's unlikely that you'll get the pleasure of seeing a marigold or peony in full bloom there are some tougher plants out there that can liven your garden up during winter.
The great news is you won't need to miss out on colourful plants either - there are plenty of plants that can thrive over the cold seasons and provide you with a bit of winter colour. You can pick from many flowering plants that will give you a beautiful winter bloom, or you can opt for colourful stemmed plants.
Here are a few of our favourite colour-popping winter plants: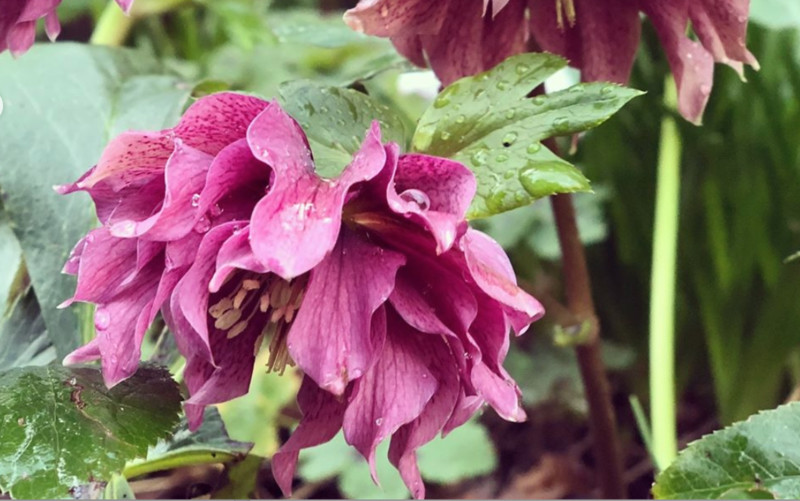 Hellebores provide a great source of colour in the winter months – some flower as early as December
Heather, choose from pink, white or purple varieties
Cyclamen - a delightful plant that provides a burst of colour when little else is around in winter or early spring
Nerines - grown for their showy, long-lasting autumn blooms in shades of pink
Snowdrops - these are often the first flowers to open in the new year and can grow happily under the shade of trees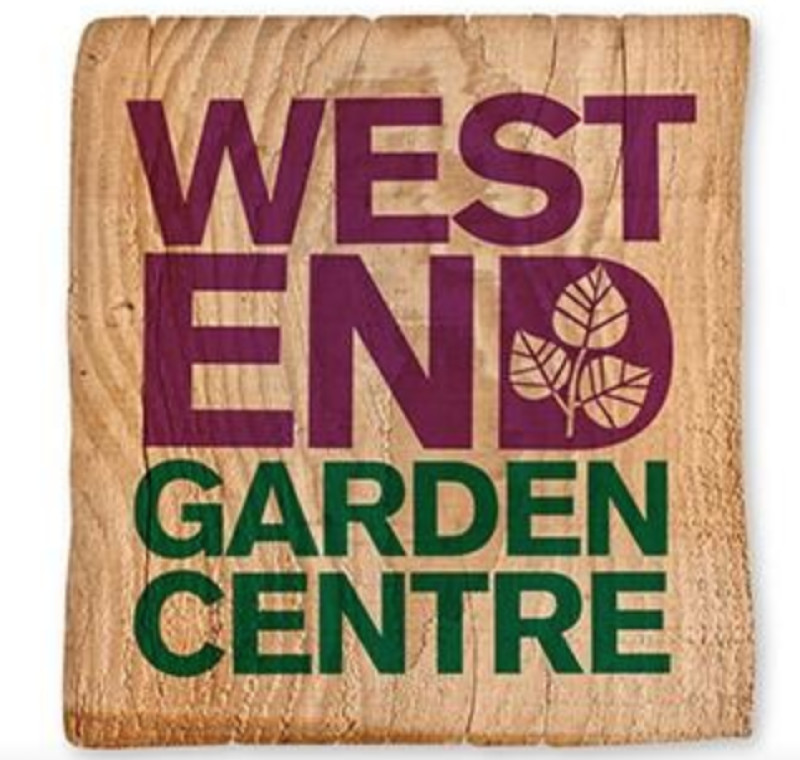 Winter plants can always be found at your local garden centre. The plants in these pictures were all found at the lovely West End Garden Centre, a hidden gem in Peel Street, just off Dumbarton Road in Glasgow's West End.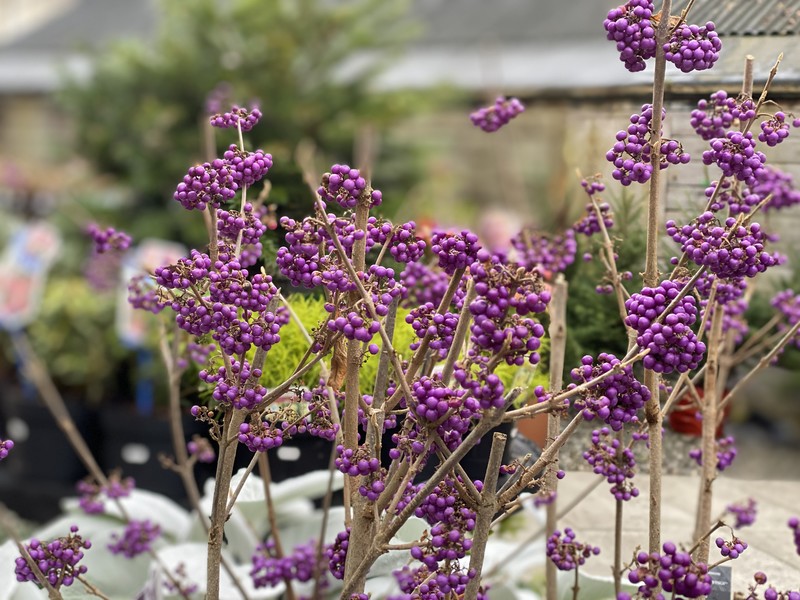 2) Get decorating
Not all plants can survive the colder months so make the most of decorations and ornaments to brighten it up. Make use of extravagant wreaths, garden ornaments, candles and lighting. You could even drape fairy lights on bare trees or paint fallen pine cones and hang them around the garden.
If you wait until spring to plant up your pots then over winter, when they're likely empty, is the perfect opportunity to spruce them up a little. Naturally, outdoor plant pots experience all seasons so they can easily become a little worn and extremely dirty. Freshen them up with a fresh lick of paint and take the time to repair chips.
3) Get a garden room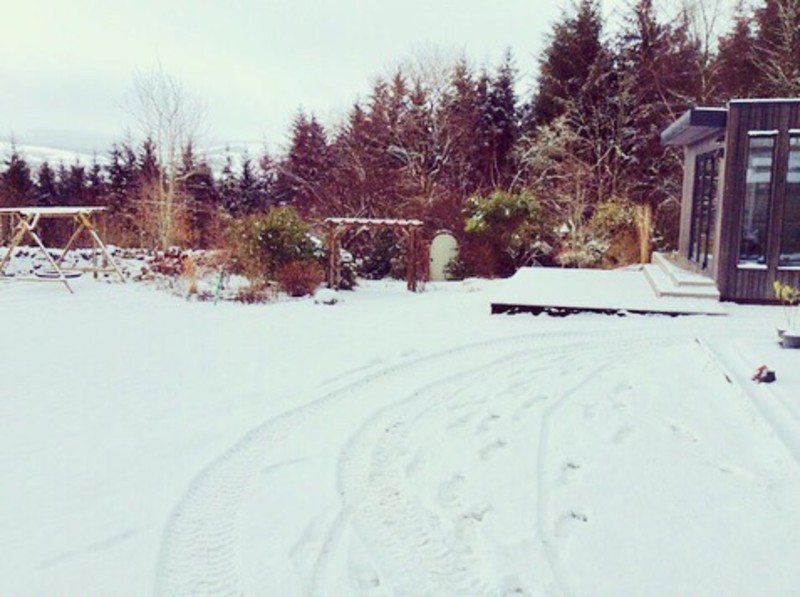 Garden rooms are one of the best ways to make the most of your garden while keeping warm. Contrary to what you might think, high-quality garden rooms will be cosy and warm in the depths of winter. You'll get to enjoy the perks of being out in the garden without being battered by the elements.
However beware cheaply made garden rooms as these can become damp and draughty in the winter months! So take care when choosing a garden room as you'll want to be able to enjoy it all year long not just those four summer months of mild UK weather.
4) Get creative when entertaining
Just because it's winter doesn't mean that you can't entertain in your garden! Our temperamental UK weather means that even in summer we have to be a little creative when having guests round in the garden.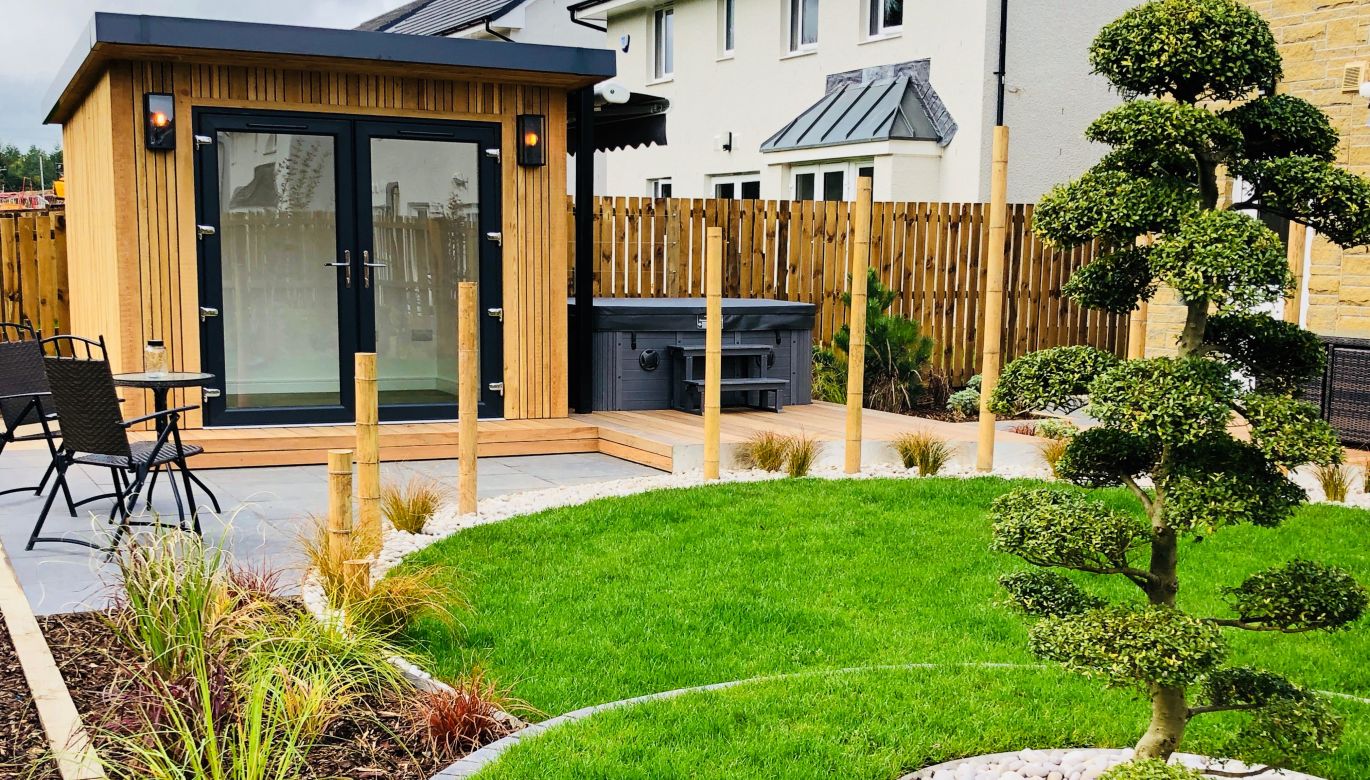 Sturdy gazebos will help to keep the rain off while BBQ huts allow you to cook on the grill all year long. You could even invest in a fire pit, wrap up warm and roast some marshmallows for those colder winter spells.
Don't forget that all-important garden lighting too! Winter nights can be dark and dreary so brighten up the place with some well-positioned garden lights. That way you'll get to showcase any winter plant displays to your guests in the atmospheric lighting.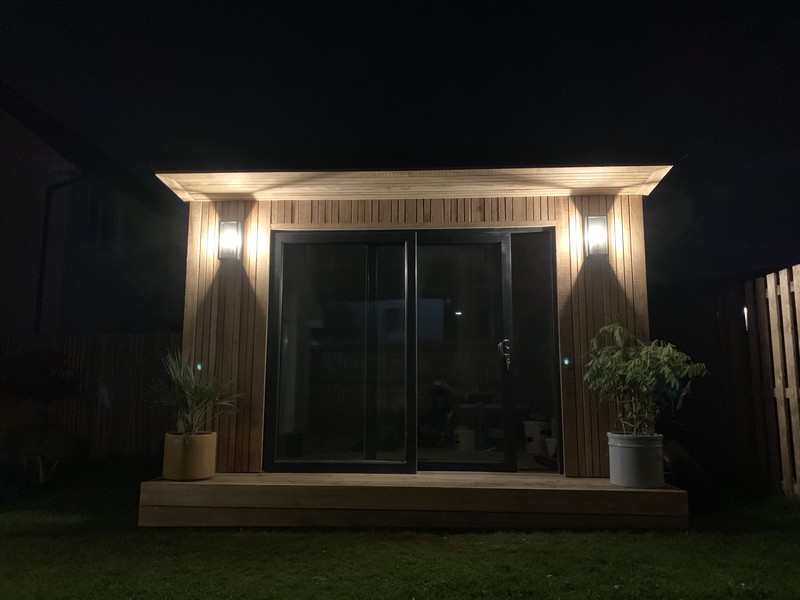 5) Attract wildlife
Winter isn't just a tricky time for plants to bloom, local wildlife can struggle to thrive too. Attracting wildlife to your garden will help to support your local ecosystem as well as bring a little bit of life into your garden during quiet winter months. Many local wildlife creatures that don't go into hibernation can struggle to get the food they need to survive. You can easily lend a hand to help support them throughout the tougher months.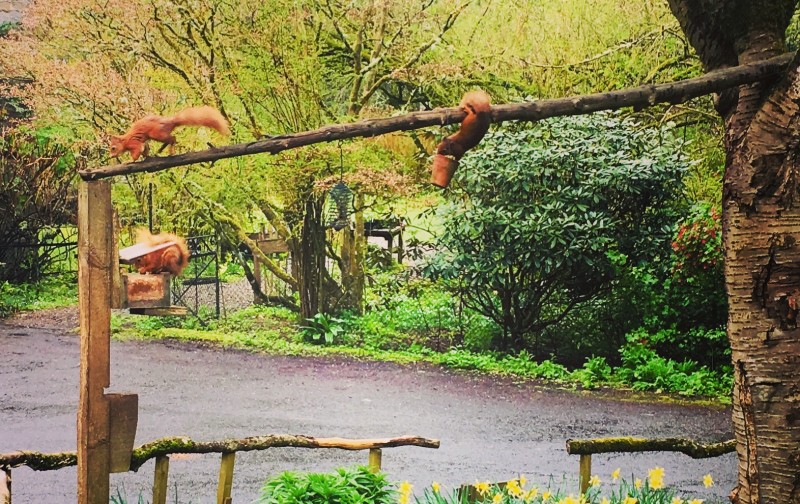 There are so many ways to attract birds, hedgehogs and many other garden visitors to your garden including:
Plant flowers, trees and shrubs that survive during winter and grow berries and seeds
Buy bird feeders and fill them with plenty of fat blocks or balls
Appeal to a wide range of birds by putting out a variety of different options e.g. peanuts for starlings, berries for finches and insect cakes for blue tits
You can even toss leftovers into your garden such as fruit, seeds or bread crusts for them to eat
Place a shallow dish of water at ground level to allow other wildlife such as hedgehogs to drink from as well as birds
Winter is a good opportunity to clean out bird boxes (provided they are empty of course!) in preparation for new nests in early spring
Just because winter is well on the way, doesn't mean you can't enjoy the benefits of having a garden. Winter is the perfect time to do some rejuvenation and experiment with a different variety of plants than you would during summer. The best way to get the most out of your garden during winter is to be flexible and garden seasonally and carry out activities that work best for each season.
At Outside In we specialise in designing high-quality, bespoke garden rooms that can be used all year long. We take care to ensure that our garden rooms are fully insulated so that, no matter the weather, you can enjoy your garden in cosy comfort. Find out more about the rooms we offer here.