Autumn has arrived!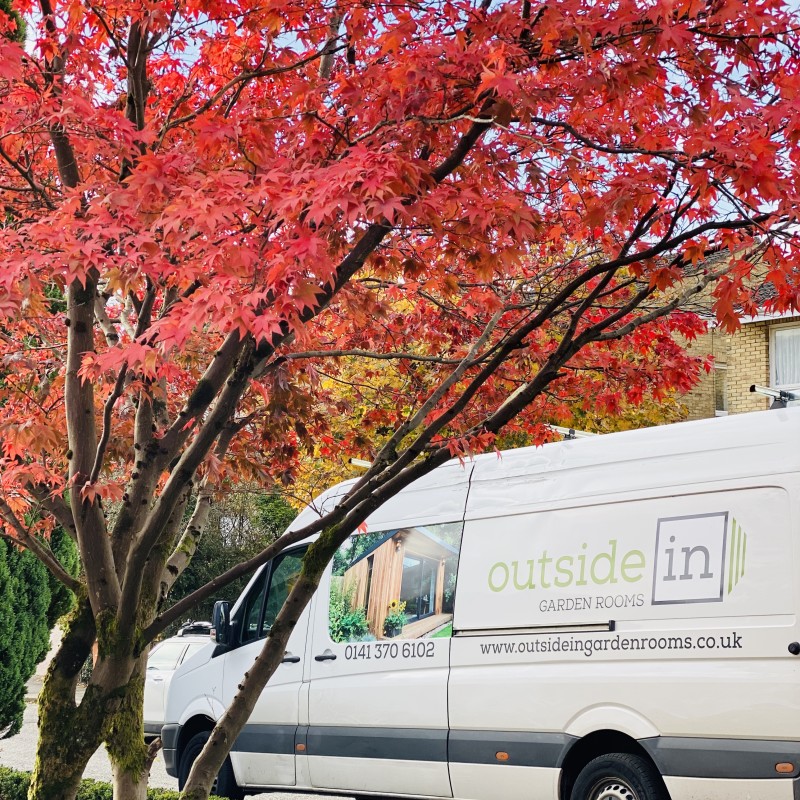 What a lovely, lovely autumnal day it was today, perfect for kicking off a build project in Bearsden to the north of Glasgow.
The garden is a perfect, flat blank canvas for us to work with, using the existing concrete base from a previous garden structure.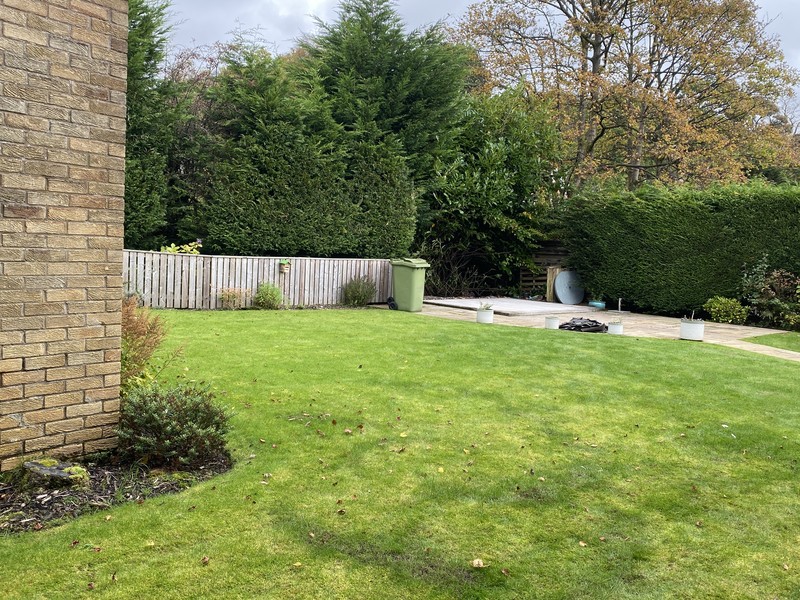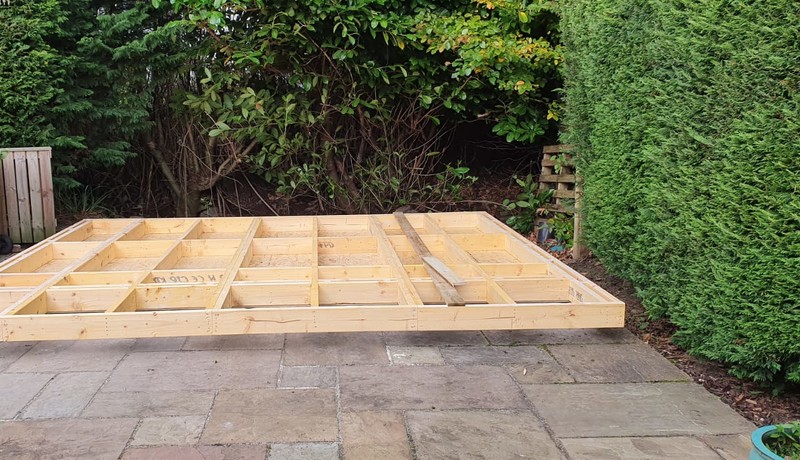 The base is laid in position ready for the full structure to be erected.