What a lovely Garden Room!
We recently completed this lovely Garden Room in the Bothwell area, for a retired couple who were looking to make more of their garden.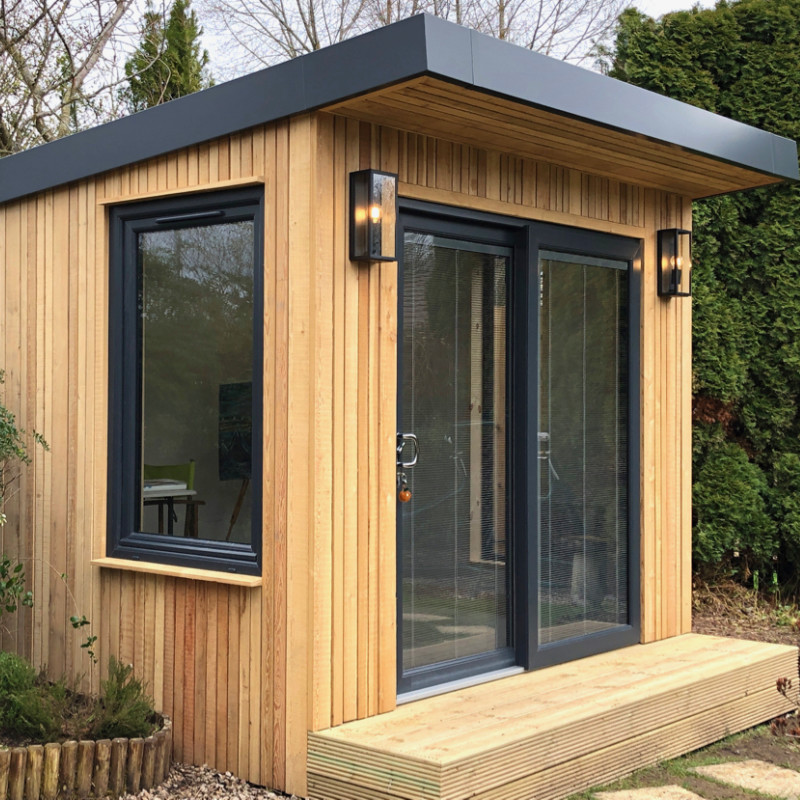 The room is 2.8m x 2.8m and will be used as both an art studio and general relaxation space. With windows on both sides the light coming in the room is fantastic and the wide, sliding doors with integral venetian blinds means the room is incredibly practical.