Is garden landscaping part of our service? Yes!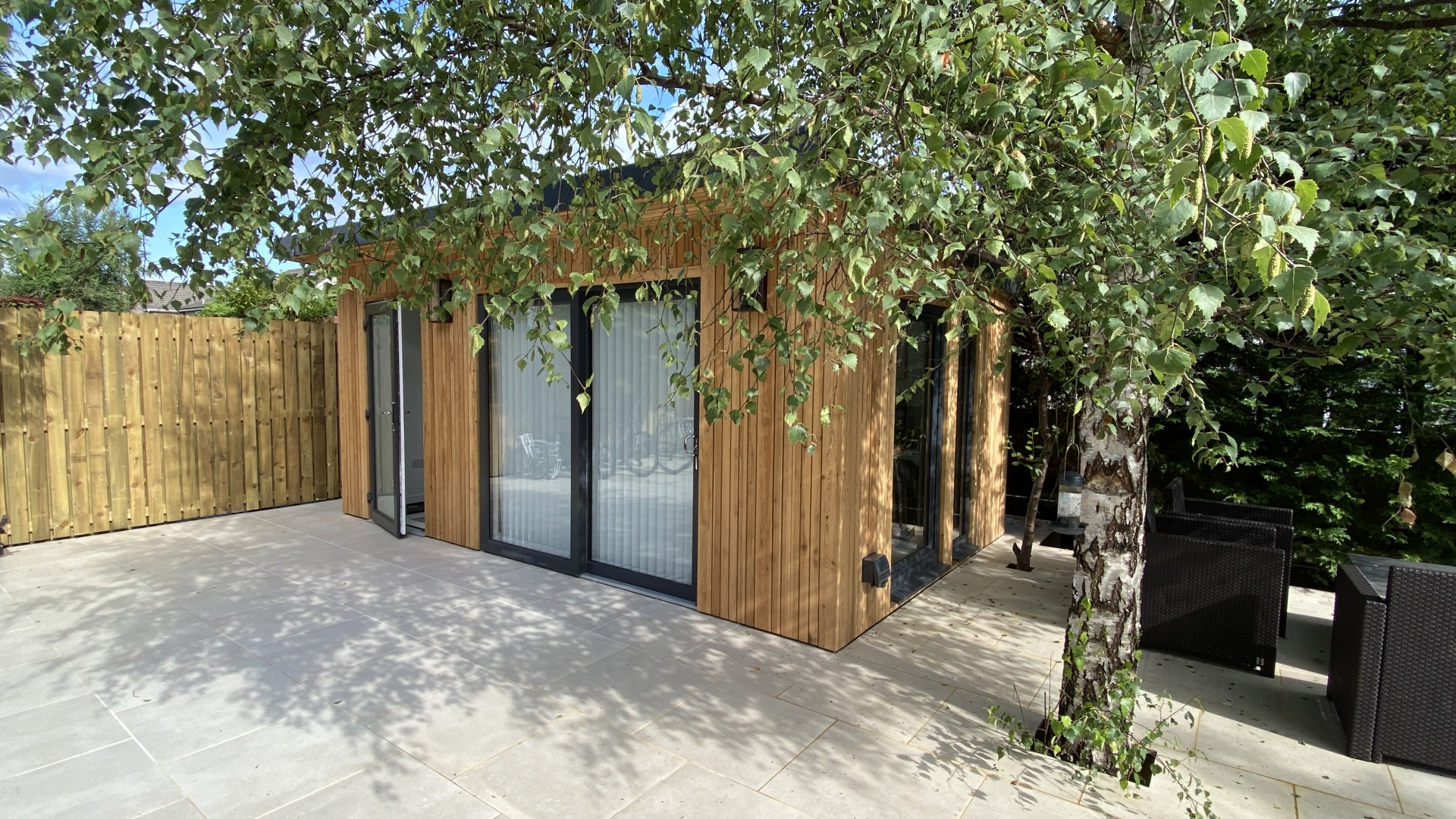 Many of our clients ask if this is something we can provide as part of our service and the answer is absolutely yes! We can offer a complete landscaping and garden room build package.
A huge part of what we look at when scoping a project is the bigger aspect of garden landscaping. Making the most of your outdoor space, whether that be creating a wildflower meadow to gaze at from the deck or creating an eye-catching folly, is the key to maximising the enjoyment of your gorgeous new garden room.
To help your garden ideas bloom we work in close partnership with our talented friends at Hope Groundworks who are some of the best landscape garden designers in Scotland.
Landscaping a garden can take many forms and our clients have a wide range of requirements from simple improvements such as laying block foundations on an old garage base to a full garden revamp including extensive drainage plans, retaining walls, patio design, new lawns and raised beds among lots of other exciting features.
Below are a couple of examples of before and after transformations and installation of our Uno Grand Garden room. View the full case study here.
We take a collaborative approach to our joint projects with both ourselves and Hope Groundworks attending initial design meetings to scope out your ideas, needs and wants. Investing in a Garden Room and the appropriate landscaping can be a big project so we want to make sure everyone is on the same page and has the same expectations to make your vision a reality.
We'll then design a plan incorporating all aspects to ensure a seamless, well managed project, that results in a gorgeous garden makeover. Once the designs are approved Hope Groundworks will come in ahead of us to clear the site, achieve the levels required etc, we then follow on to build the actual garden room after which the landscaping is finished once we're off site. This ensures a cohesive project where the right trades are on site at the right time.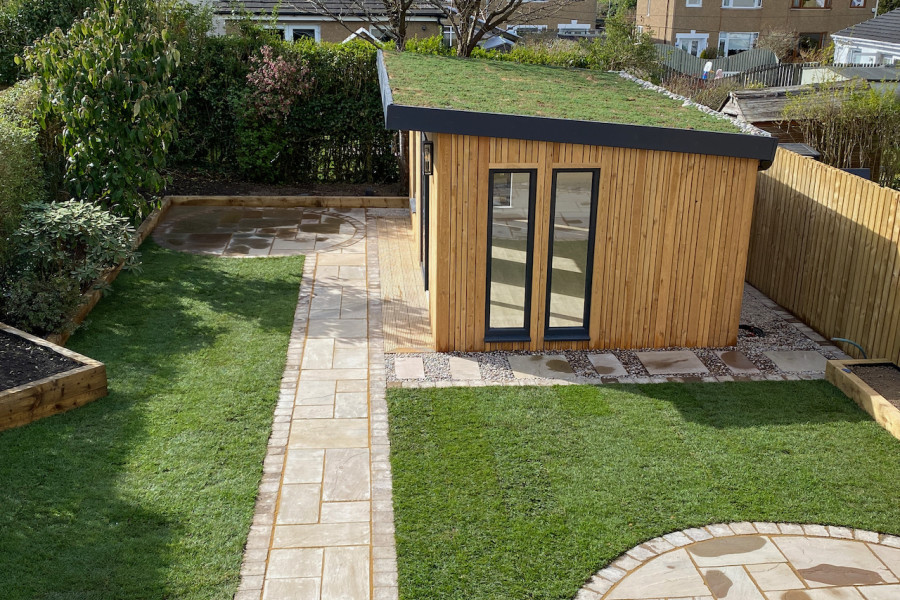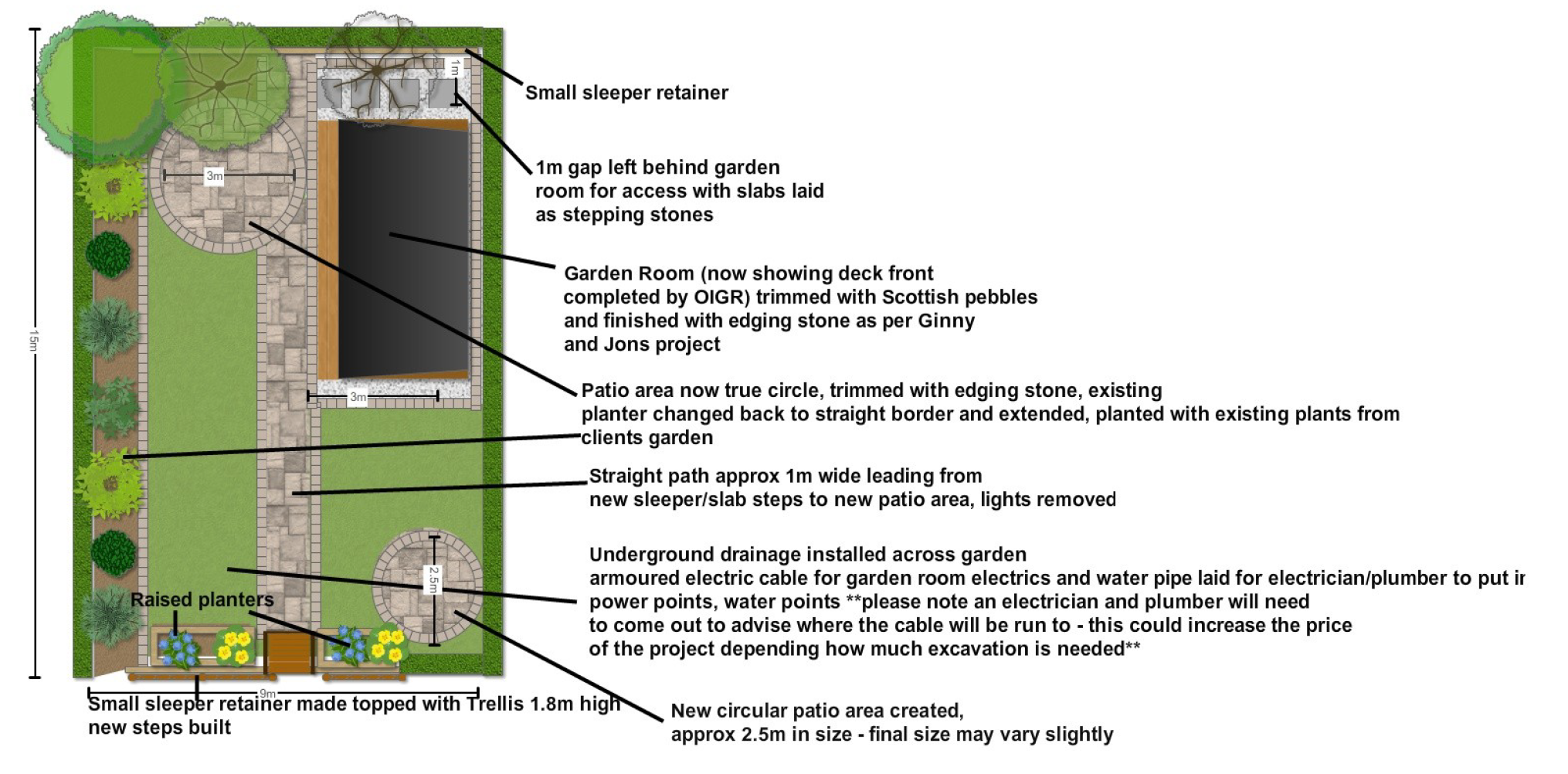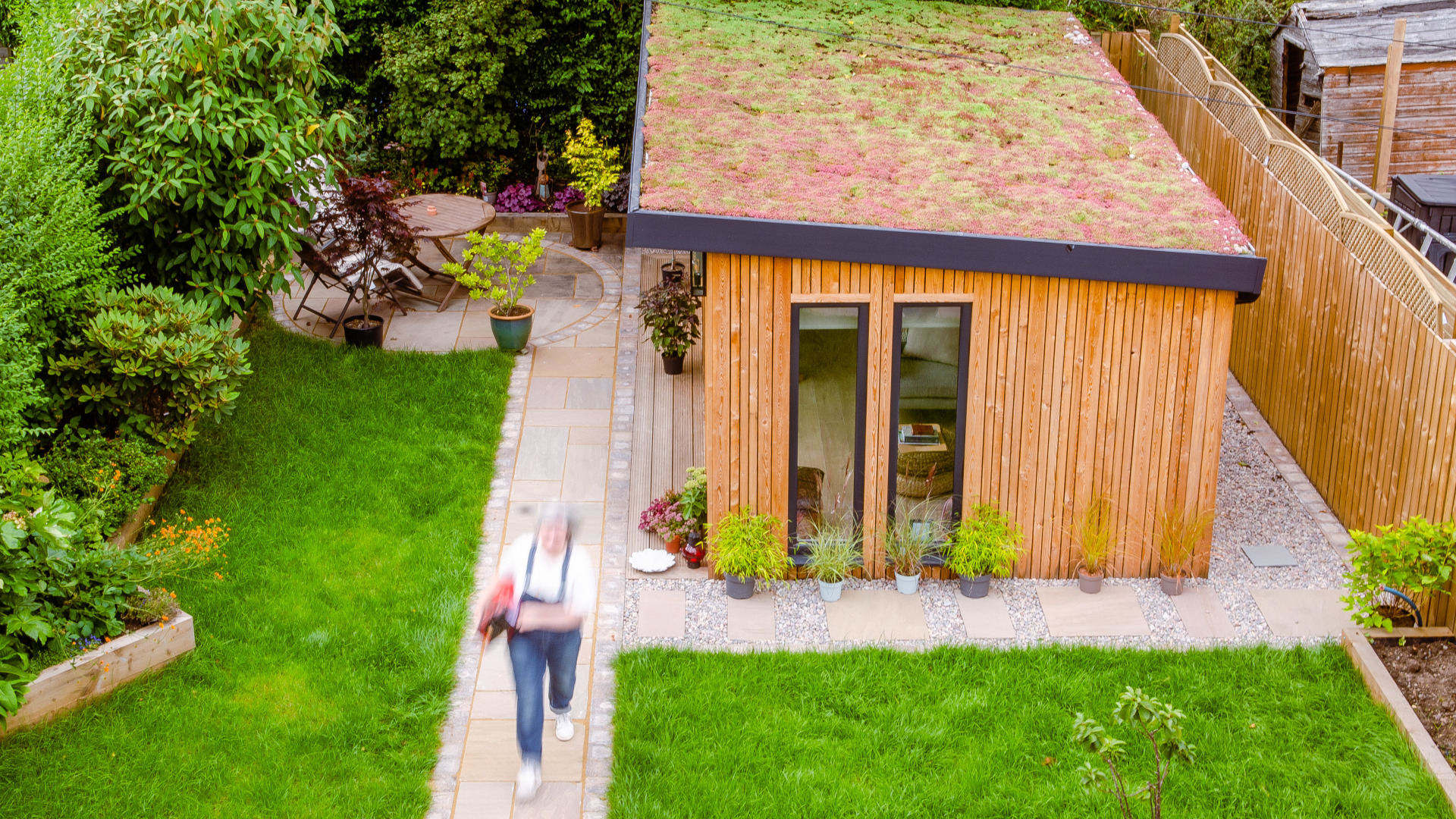 Below is another example of a sad disused garden that was transformed into a tranquil sitting area to capture the sun at all times of day with raised beds for easy management and a larch fence requiring minimal maintenance. View more detail here.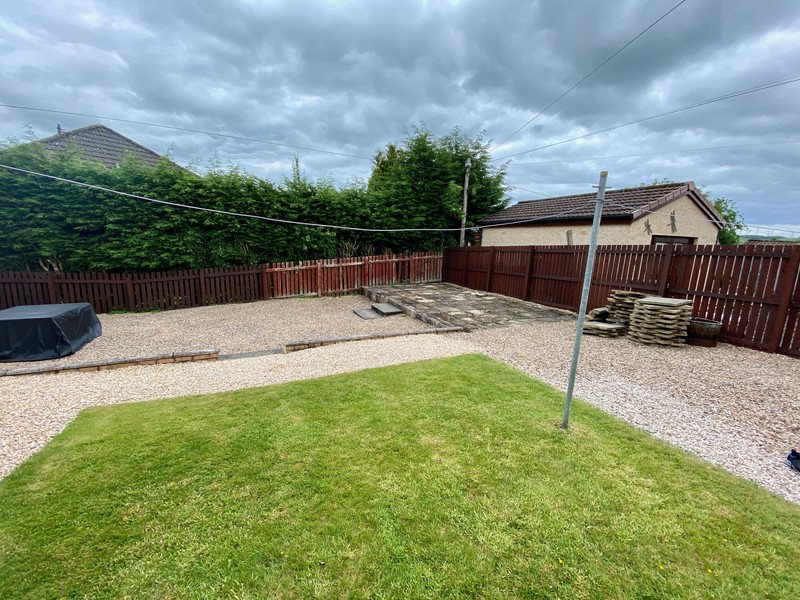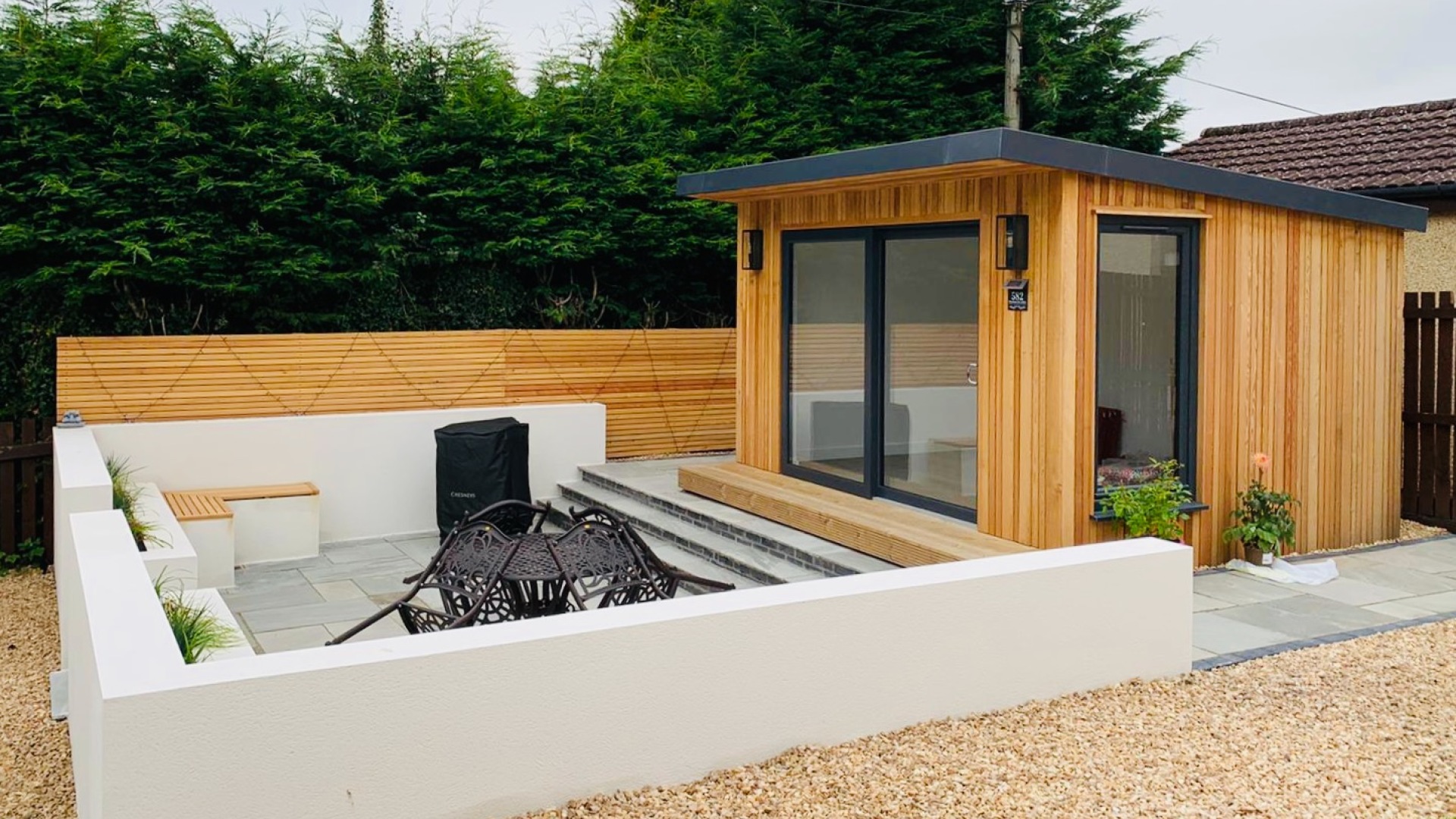 This example saw the clients unable to work with or use the extensive banked garden to the rear of the house. Hopes excavated the whole site and installed a tiered garden that was far easier to manage and maintain. We then constructed a small garden room at the top of the site that maximises the views across towards Ben Lomond and with the installation of bi-fold doors and a Juliette balcony, the occupants can enjoy the views safely. View the case study here.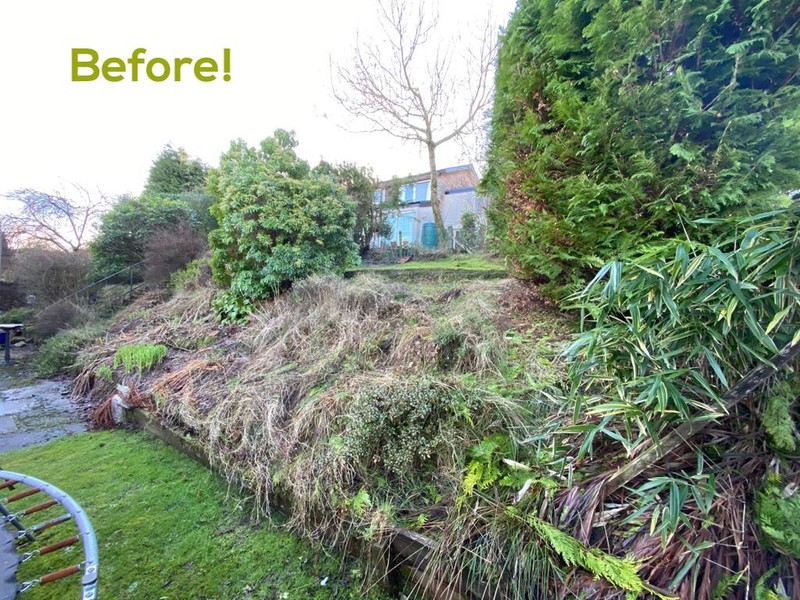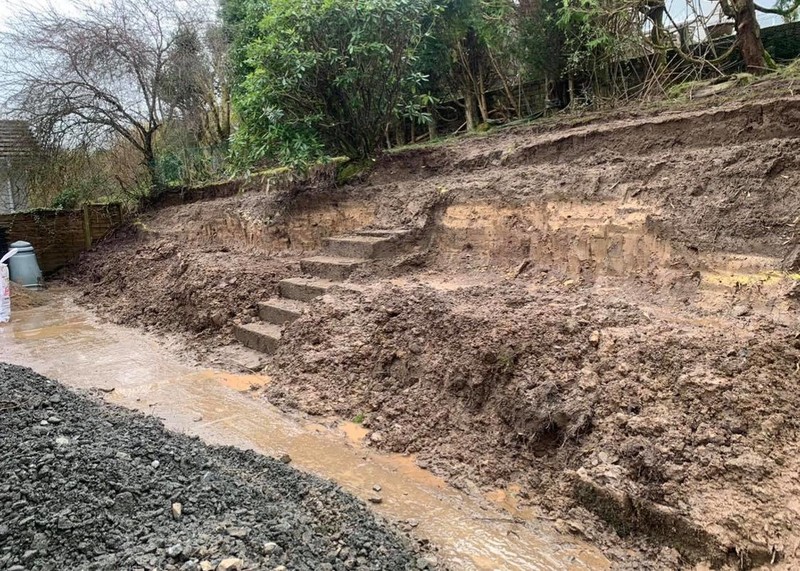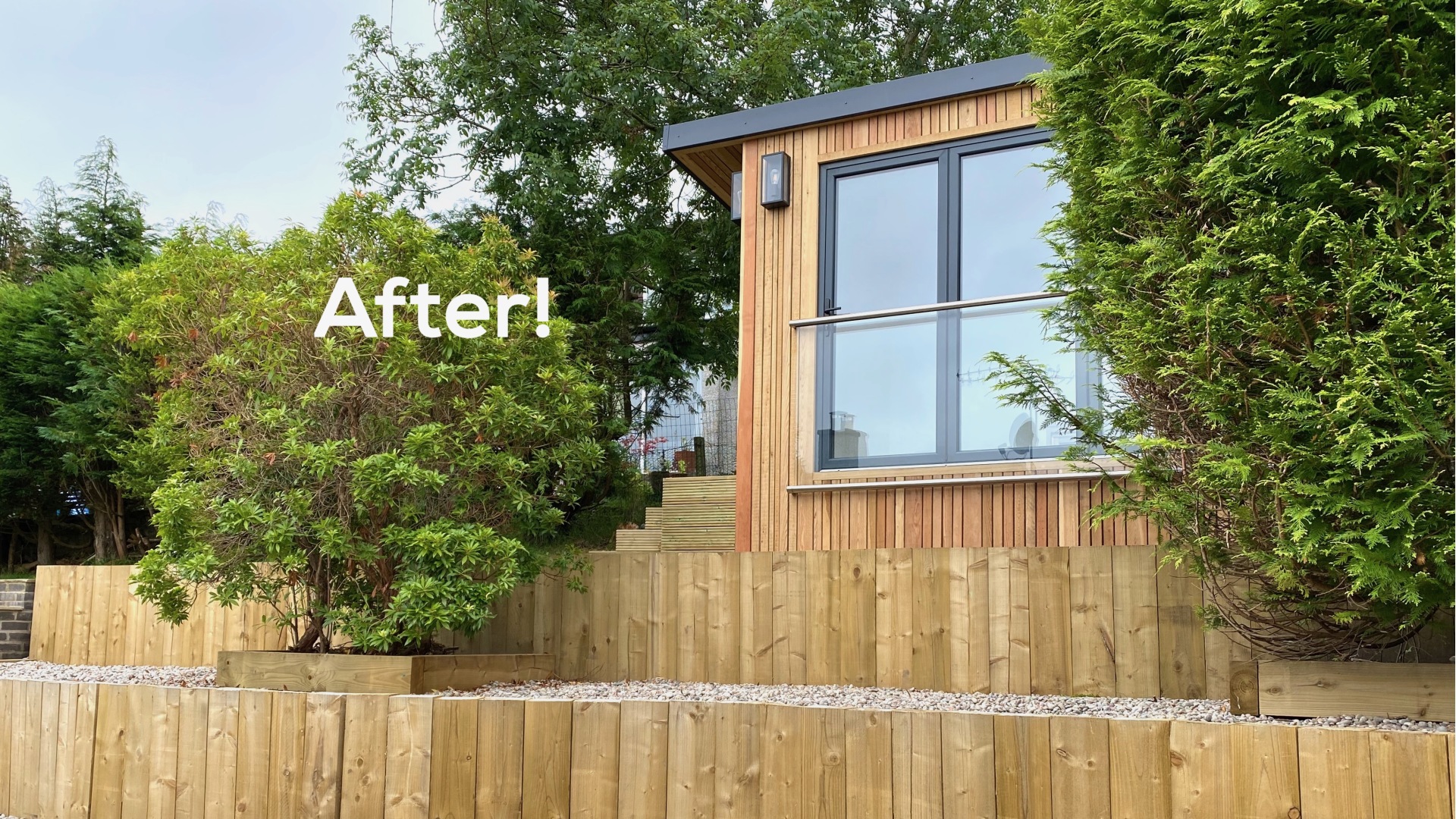 If you'd like to discuss your comprehensive garden revamp, please drop us a line, or give us a call, we'd love to chat.
Mel, Kim & Wendy can often be found on-site to ensure the whole project works seamlessly come rain or shine!