A Sedum Roof is a gorgeous addition to any garden room
We're often asked to install a sedum roof on our Garden Rooms. Watch our team installing the system on one of our Rooms in Edinburgh recently. If you'd like to discuss your Garden Room with sedum roof, please drop us a line.
The sedum is installed by our team in the same way as garden turf. The Sedum Blanket is exclusively grown in Magheramorne, on the shores of the Irish sea. Weather-beaten from day one, it's grown to endure the harshest weather conditions in the UK, ensuring an extra tough, easy-care Sedum Blanket System that's virtually maintenance-free.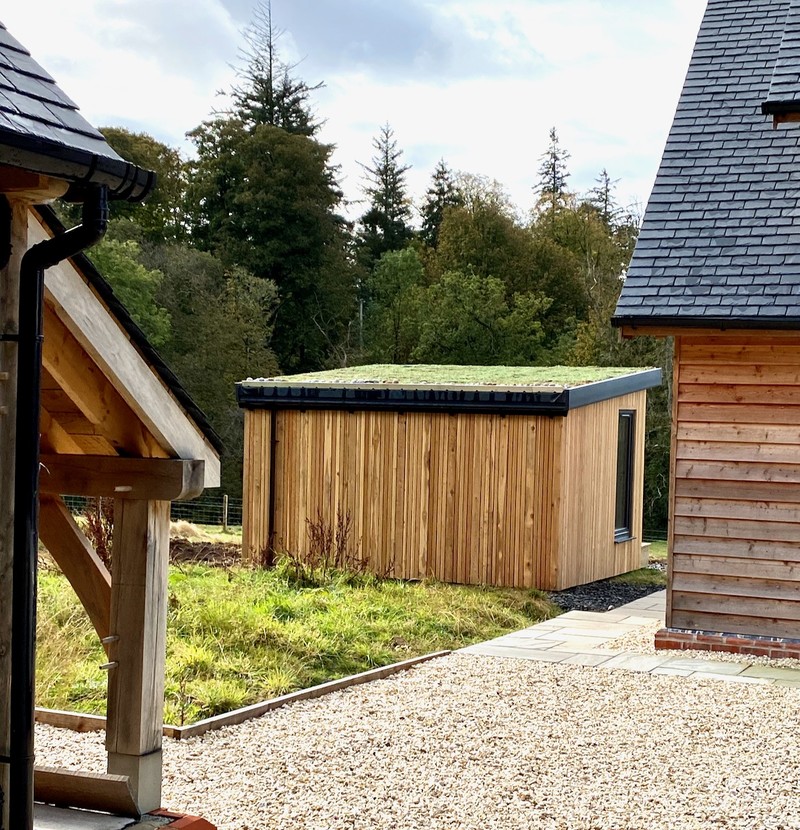 As the seasons evolve, as does the sedum as you can see in these pics. Above was just after installation, the below was taken the following autumn and shows it's gorgeous autumnal bloom.