How A Garden Gym Room Can Help You Achieve Your 2022 Fitness Goals
Picture it. It's the 6th of January and you're armed with a New Year's Resolution, a brand new Fitbit and big fitness goals for the year. Nothing can stop you. That is until you set foot in your local gym and remember that public gyms in January are where New Year's Resolutions go to die. It's packed, there's no free equipment and sometimes 8am is too early to witness everything on display in the changing rooms.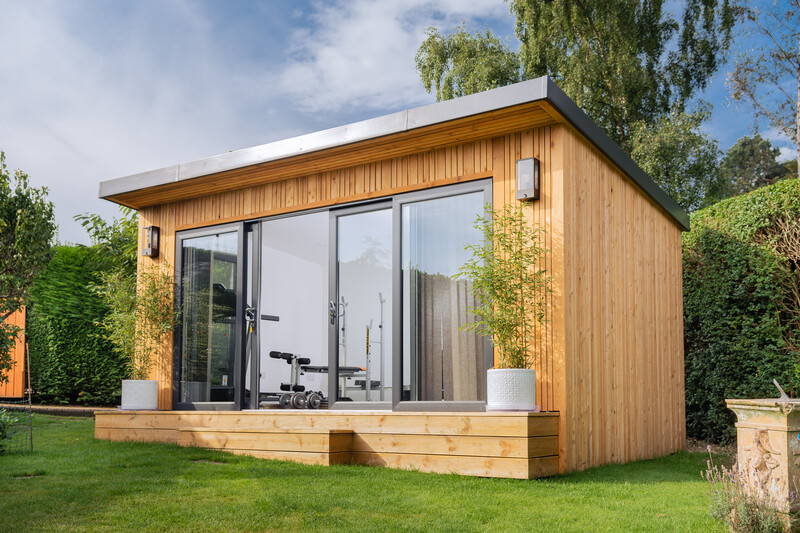 If the thought of it has you giving up before you even get going, then we have just the solution for you. Our garden rooms are fully customisable, so why not turn yours into your own home gym? Here are just a few of the reasons why a garden gym room is the key to achieving your 2022 fitness goals.
No more waiting for equipment
The number one pet peeve of gym goers everywhere. With the onslaught of new members in January, chances are there's always going to be someone using that one bit of equipment you happen to need. So why not take full advantage of a garden gym room? Decking it out with your own equipment means you'll never have to pause your workouts again. Even better, you won't have to clear up after anyone else either!
No travel time
The prospect of heading out on a cold, wet winter's day to the gym can be off-putting. Couple that with the travel time to and from the gym and scheduling a workout can become an ordeal in itself. But if the gym is right outside your back door, fitting a workout into your day becomes much easier and more manageable for those with even the busiest schedules.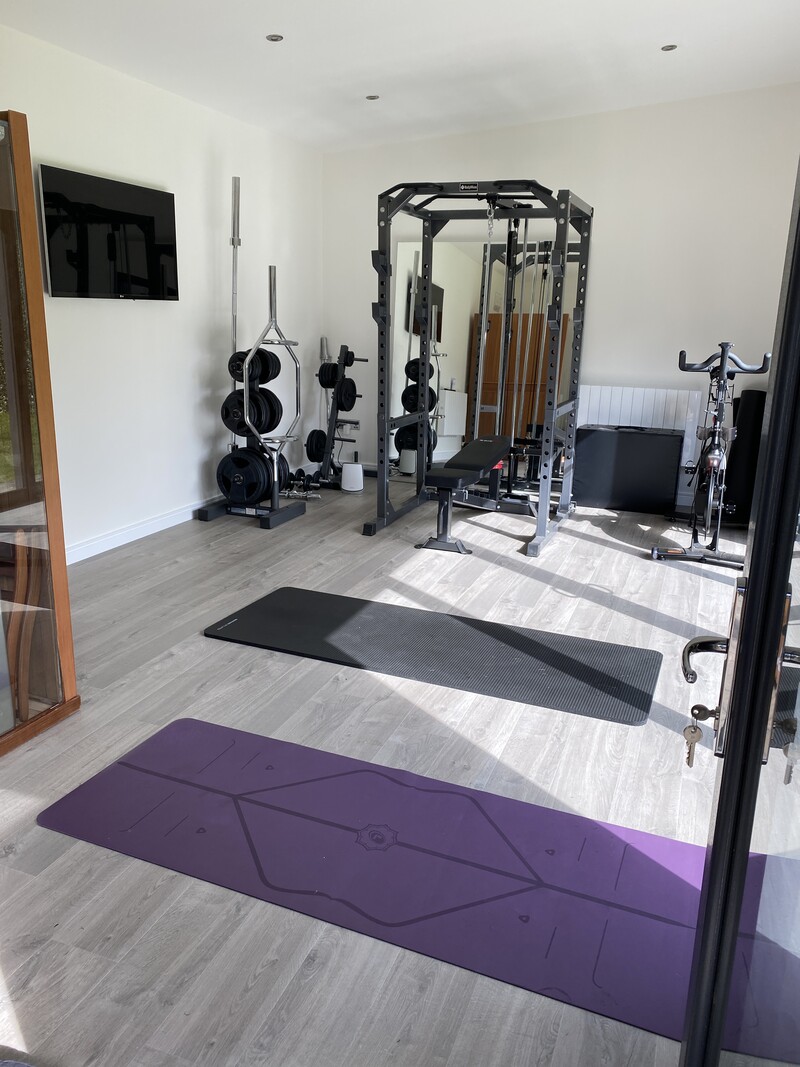 No holding back
Whether or not you're new to fitness, working out in a room full of other people is, at best, daunting and at worst, mortifying. With your own garden gym room you can leave your inhibitions at the door and give your workout 100% without worrying about anyone watching.
Even if you don't care who's watching, having your very own home gym will give you the space you need to focus on your training, without being harassed by someone asking you how many sets you have left or a PT trying to boost numbers for their spin class.
Doesn't that sound good?
Just like with fitness, we know that there is no one-size-fits-all when it comes to your garden room. With Outside In, you can create the ultimate home gym setup tailored to you and your training. Whether you need reinforced floors for heavy lifting, mirrored walls to keep your form in check or built-in speakers to ensure you never have to endure those awful gym playlists that are 90% Pitbull ever again, we will work together during planning to make sure your space has everything you need to smash your fitness goals in the new year and beyond.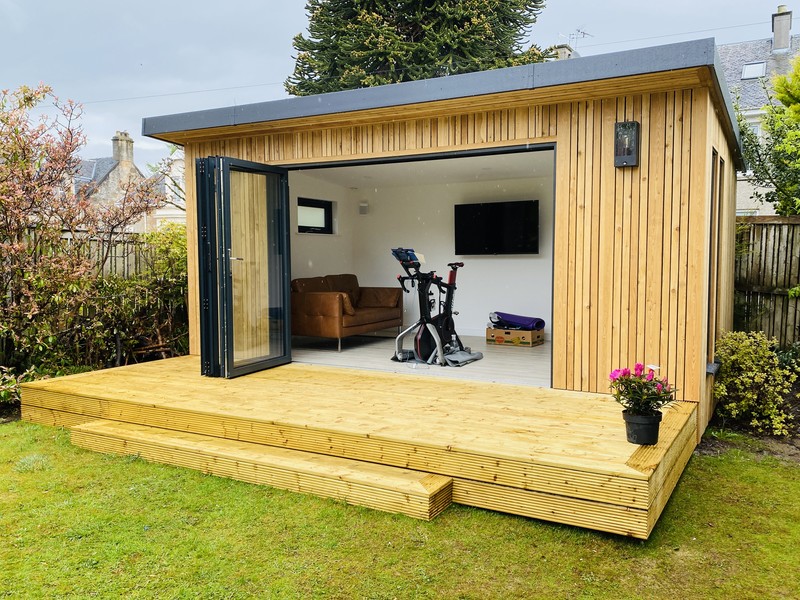 If you're interested in taking your fitness to the next level with your own garden gym room, you can find out more about our rooms here, or get in touch with us directly to discuss how we can help bring your vision to life.