How to Make the Most of Your Garden This Summer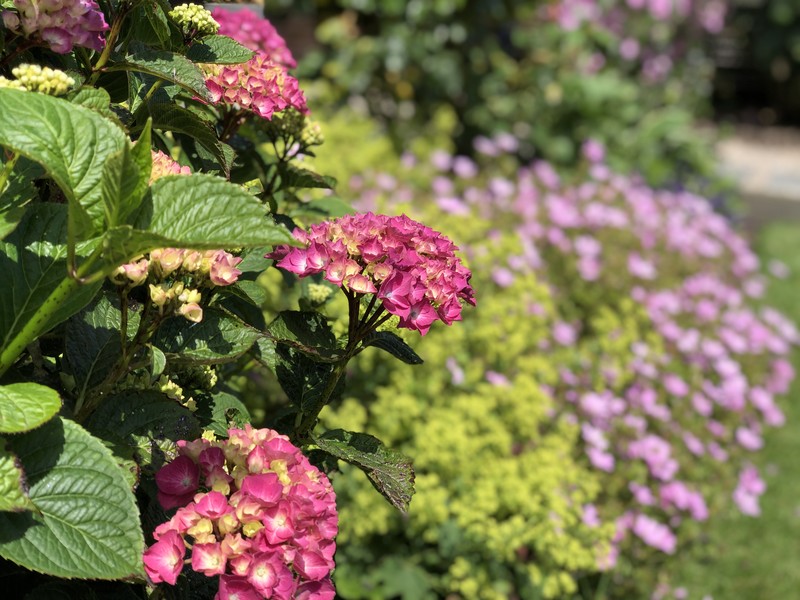 Gardens have long played an important role in people's lives, but this has never been more true recently. A 2020 survey that looked at the importance of gardens during lockdown found that 92% said that their garden was extremely important for their health and wellbeing, 87% said it helped to relieve stress and 69% said it contributed positively to their physical fitness.
If you're one of the millions who found solace in your garden this past year and you'd like to find ways to make the most of it this summer, we've got you covered. Read on for tips on how to give your outdoor space a face-lift and transform it into an idyllic setting that you love to spend time in.
Spruce it up
First on the agenda is to spruce up your garden! Give your fence a lick of paint, eradicate weeds, trim the grass and add easy-to-grow plants that will add a pop of colour. A small amount of upkeep goes a long way and can really transform a garden from drab to fab! The added bonus? Gardening is great for you - it can improve mental health, physical health and self-esteem.
Zone areas
If you're fortunate enough to have the space, zoning areas can be a great way to make the most of every inch. Before embarking on this, it's worth thinking about who uses your garden and how it's mostly used day-to-day. If you have a young family and frequently host gatherings then you might want to consider devoting one space to a kid's play area and the other to an entertaining space. The zones don't need to stop there though, perhaps you could create a quiet corner to relax and recharge your batteries or a space to grow your own vegetables.

Grow your own produce
Having fresh fruit and veg on demand is merely a dream for a lot of people but it can soon become your reality. There are plenty of online resources available to help you get started from this beginner's guide to this helpful list of easy-to-grow vegetables, fruit and salad. Once you've established your supply, you'll be amazed at how much money you save and how much your fruit and veg intake increases. It's a win-win!
Create an alfresco setup
Nothing says summer quite like hosting an outdoor dinner party! Whether you have a small patio, a sprawling courtyard or simply a manicured lawn, there are plenty of ways to get creative when it comes to alfresco dining. There are lots of seating solutions too - from a formal dining table and chairs to a relaxed table setting or outdoor floor cushions.
Build an outdoor kitchen
If you'd like to take alfresco dining to another level, an outdoor kitchen could be worth investing in. The beauty of it? It doesn't need to break the bank! Outdoor kitchens come in all shapes and sizes. The kitchen could be a custom-built permanent structure with all of the bells and whistles or simply a small DIY space with room for a BBQ and pizza oven. Whichever you choose, it'll be a practical addition to the garden and a great way to show off your culinary skills.
Accessorise
Accessorising isn't just reserved for inside the home. There's so much that can be done to make your outdoor space feel unique. Try hanging up a mirror to give the illusion of more space, incorporate outdoor rugs and other soft furnishings to add charm and put up lights to create a cosy environment. Hammocks and swing seats are also currently selling like hotcakes and we can see why! They're a great style statement that will help bring you peace and tranquility.
Install a garden room
A garden room is not only an extremely practical addition but it will also create a real wow factor and focal point for your garden. The opportunities are endless too! It can be used as a home office, gym, playroom, cinema, entertaining space and much more. For more ideas, browse these 10 most popular garden room uses.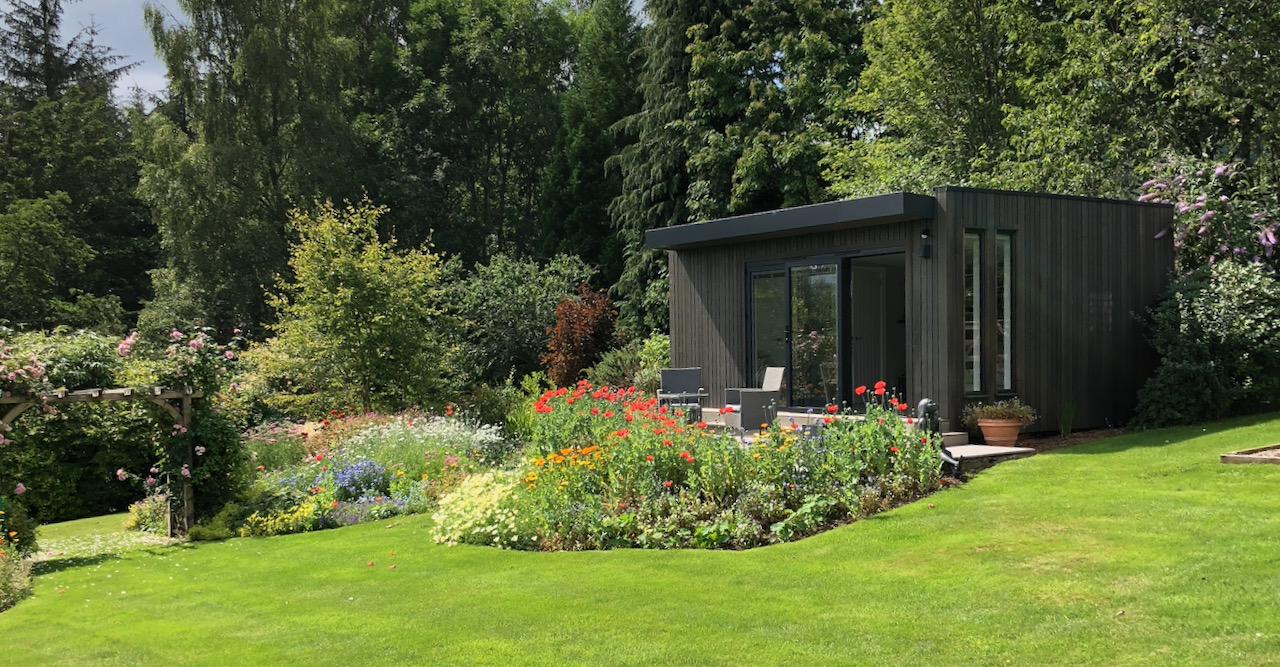 At Outside In Garden Rooms, we specialise in building bespoke garden rooms that will stand the test of time. All of our garden rooms are double glazed and fully insulated so that they are usable throughout the year - not just in the warmer months. Find out more about our garden rooms, read our garden room checklist and make an enquiry today.