Garden Gym Room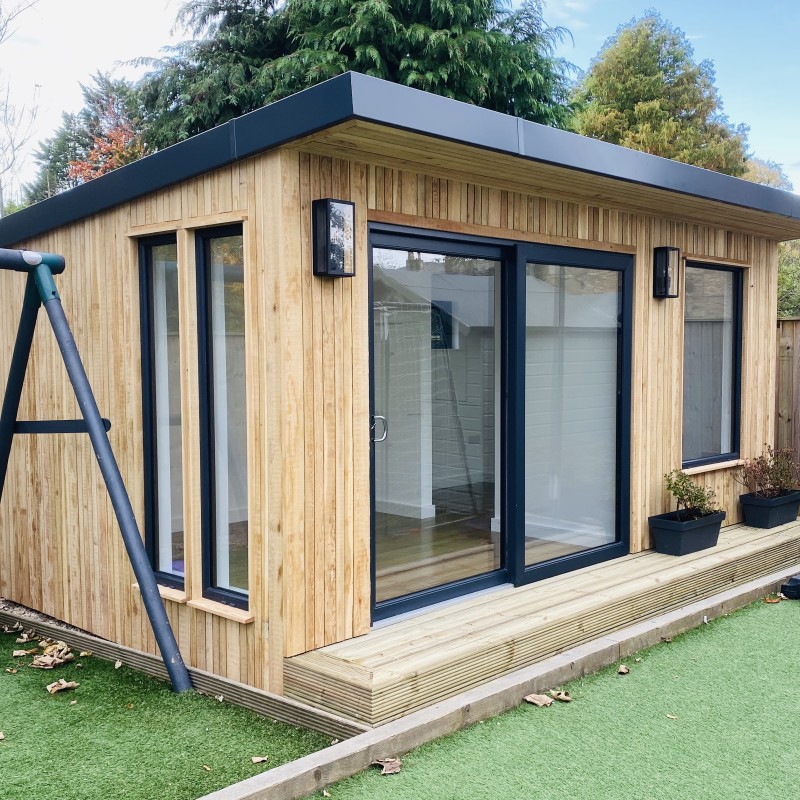 This lovely Duo Garden Room was built to provide both a garden office and garden gym room. The overall building is 5m wide x 3m deep (plus the step) with the office taking up 3m internally leaving the perfect space for a treadmill etc. The Room is accessed via sliding UPVc doors which, as with all of our rooms are low threshold to make the transition to the room from the garden as seamless as possible.
We were first attracted to Outside In Garden Rooms because of the attention to detail in the exterior design and the internal sliding door option that would allow us to have two separate rooms within our garden room. Mel came out straight away to see us and discussed our ideas to develop our now fantastic space (Office & Gym) - Mel's expertise and advice was second to none and we are absolutely delighted with the finished product. We cannot recommend Mel and the team highly enough - this was the most stress free and seamless project, delivered on time and the finished product is even better than we had imagined.
The garden gym room is accessed via a sliding internal door which avoids the need for a swinging door and therefore maximises space and privacy for both areas. The whole room is floored in a lovely, warm wood effect, Quick-Step laminate flooring which offers a manufacturer's waterproof guarantee. Windows on all sides bring in light at all times of the day and provide well-needed ventilation in the gym!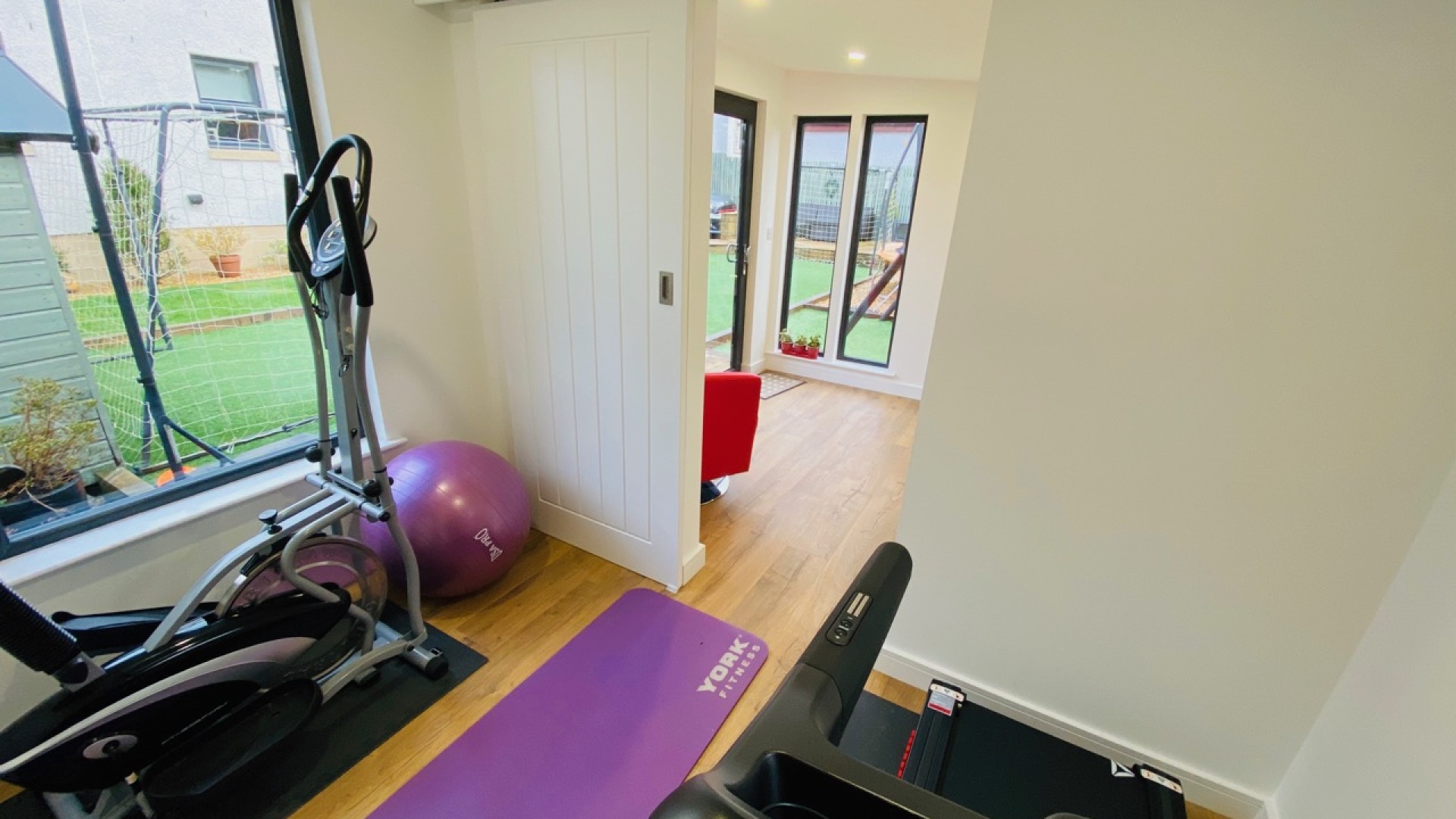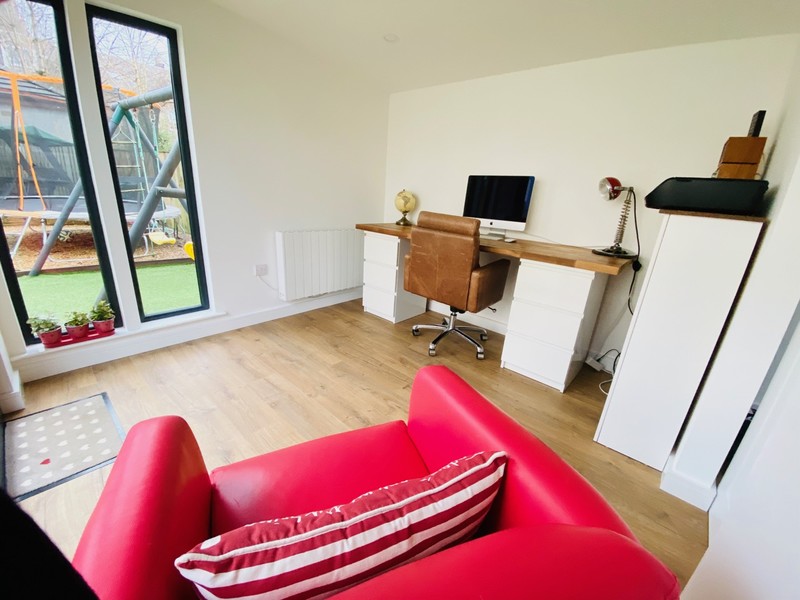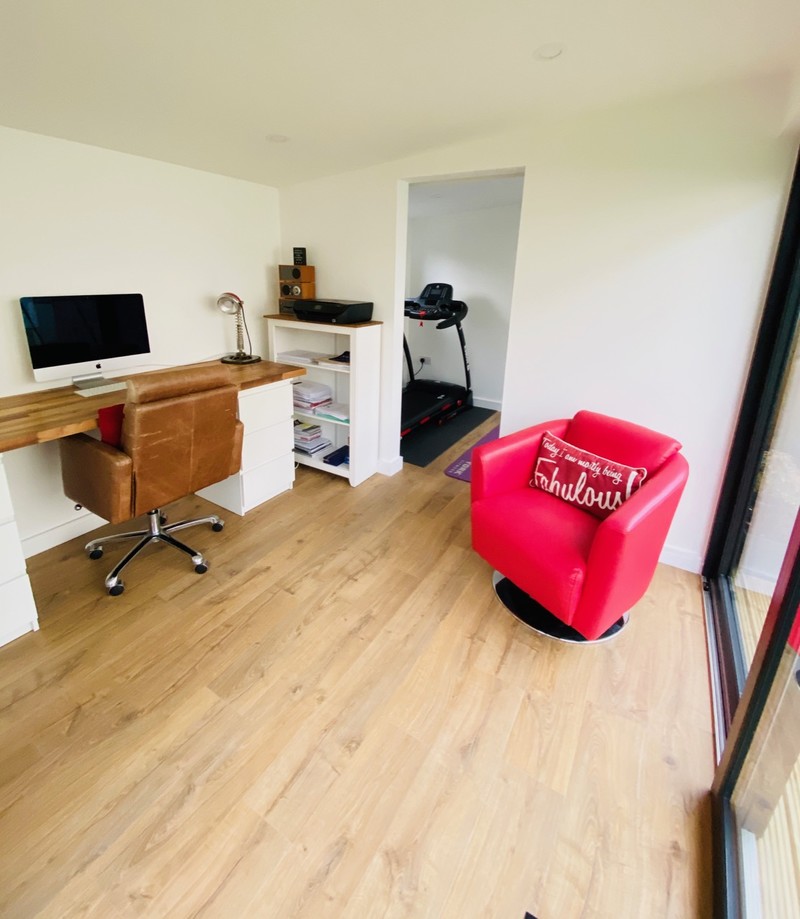 If you're interested in a garden gym room, please drop us a line or give us a call on 0141 370 6102.