Garden Hang Out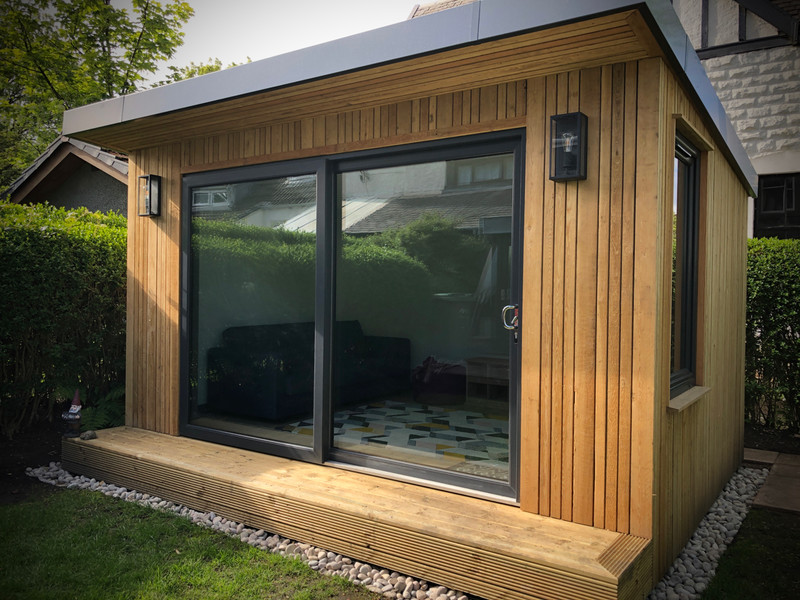 The majority of our Garden Room builds don't require planning permission however this Room in the conservation area of Scotstoun to the west end of Glasgow, did! We handled the entire process from designing the Room with our client, drawing package & planning submission process through build and completion. The planning process was very straightforward as the Room complied with all the stipulations therefore within 8 weeks approval was received.
The Room is 4.2m wide x 3m deep and features sliding UPVc doors and tilt and turn window and as with all our Rooms is clad in siberian larch.
Our brief for the 'Outside In' garden room was to provide a much needed kids hang out area - in only a few weeks we've extended it's remit to include a quiet working from home space, kids dance rehearsal area and perfect setting for a girls night in! It ticks so many boxes at an affordable price and we are so glad that we decided to invest in this route.

Living in a conservation area we were delighted that Mel and her team were able to take care of the whole planning process and another bonus was how quickly the build was completed; from foundation to finishing touches in under 2 weeks! We loved working with Mel and her team and for anyone considering an option for an extra space 'Outside In' garden rooms come highly recommended!