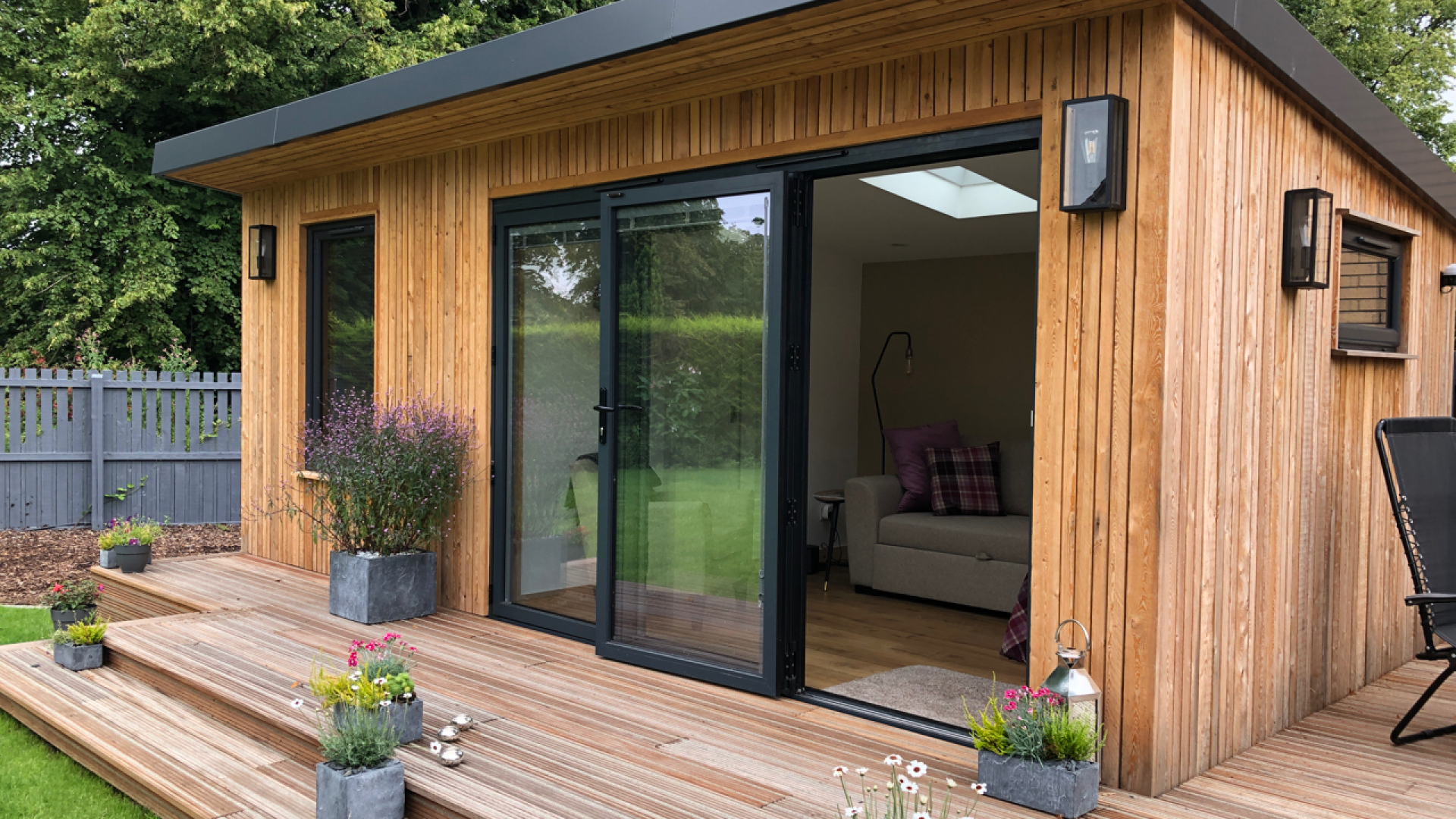 Our client was looking to work from home and create additional space from which to enjoy the garden and welcome additional guests. We therefore built this fantastic Garden Room which is split into two clear spaces to deliver just that!
The 6m x 3m Garden Room is accessed by aluminium bi fold doors (with integral venetian blinds) which will allow maximum garden enjoyment in the warmer days when opened out fully. When not fully opened, there is a traffic door for access with the two remaining panels staying fixed in place creating a really flexible setup.
This is the Garden before all the works were completed.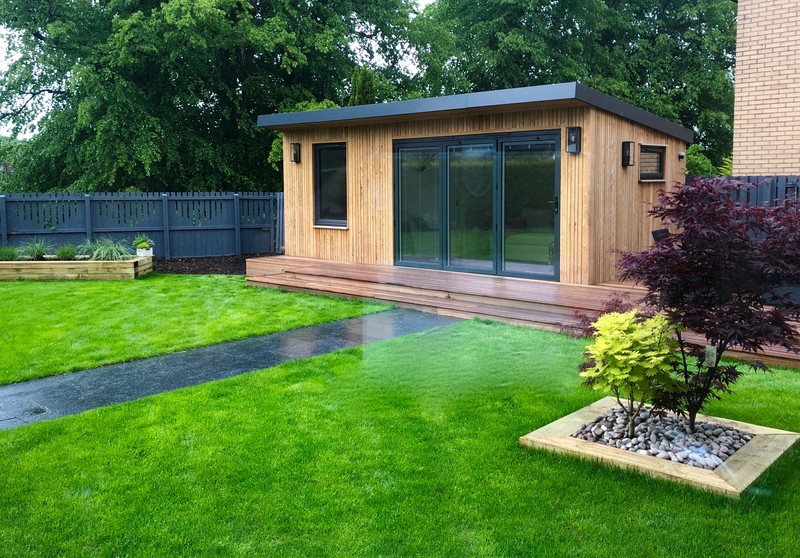 Within the Room we created a separate Office area (2.4m x 3m) to accomodate two work stations and associated IT equipment for home working. We collaborated closely with our client and our electrician to design the best layout for the IT needs of the space, planning where desks would sit, network points were needed etc. The Office is separated from the Garden Room area by a simple sliding door to ensure space is maximised and not impacted by a hinged door.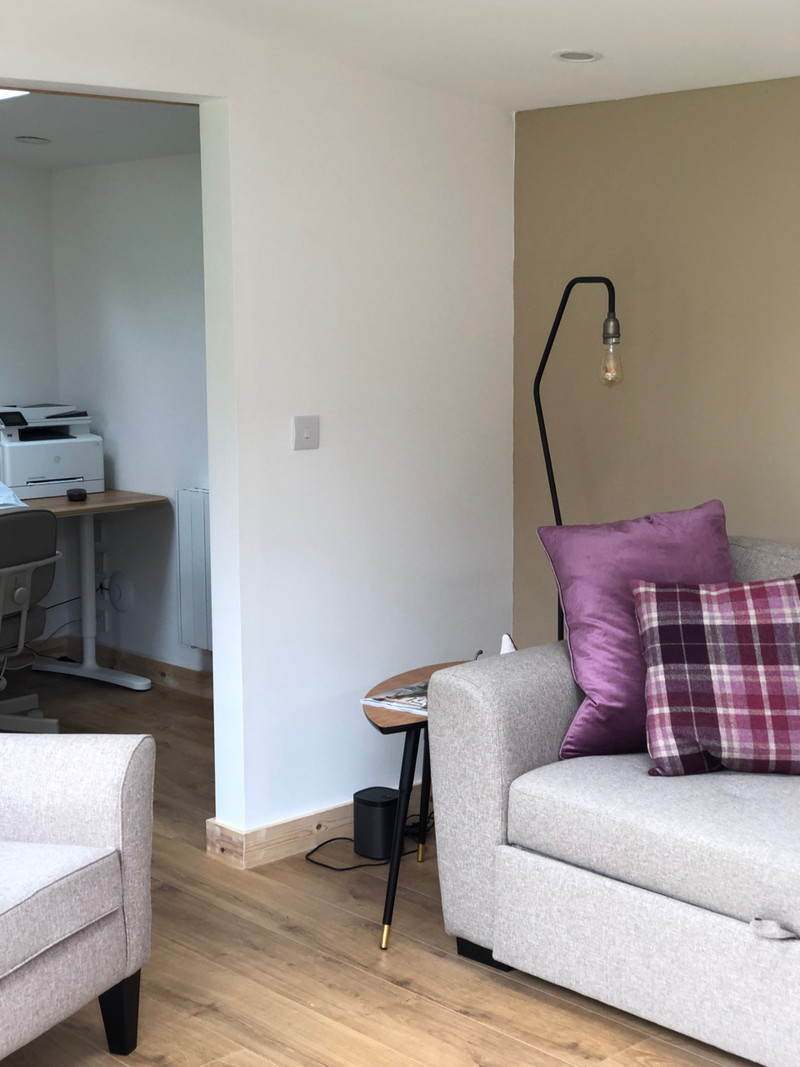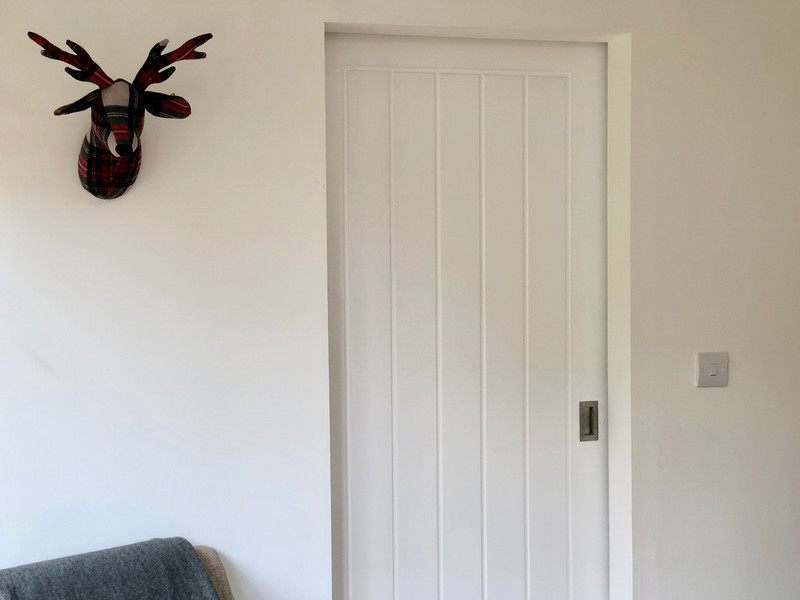 The heat source for the room comes from wall mounted efficient electric radiators manufactured from aluminium and heated via a high performance oil. The heater benefits from a precise digital thermostat and allows the user to program the unit to operate at specific times ensuring the room is perfectly comfortable at all times. The level of insulation on all sides of our rooms ensures this style of heating is super efficient. The use of Flat Roof Velux windows in both the Office and Garden Room area and small hopper windows on the side walls ensures light can penetrate from all sides again creating a lovely light, inviting space from which to live and work!