Garden gym / living room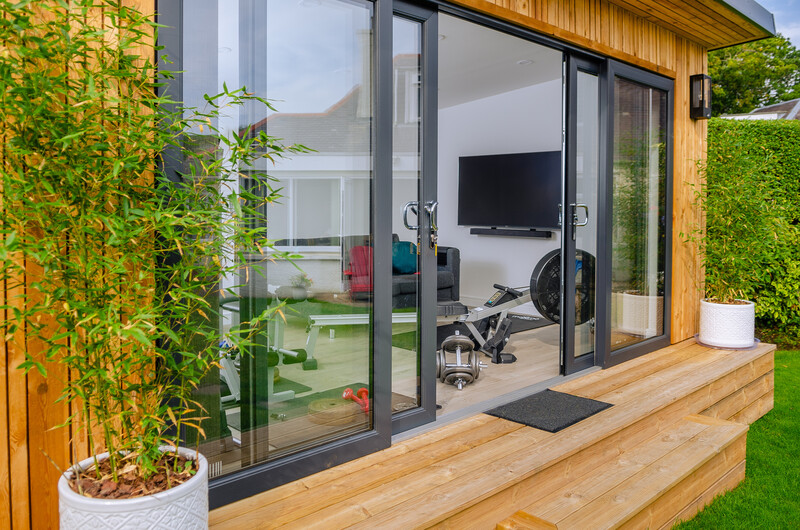 Are you needing more space to train from home, is the garage just too cold? Consider a Garden Room like our client has! They needed space for various pieces of gym equipment and to utilise a corner of the garden that just wasn't used.
In one corner alongside the long window sits a treadmill so you can be running in the pouring rain without getting soaked! The 4m wide UPVc doors to the front ensure endless light fills the room but the fully insulated nature of the room ensures it's warm all year round. By hanging a large TV on one wall and adding a sofa, the room has a real multi purpose vibe and can be used by all the family.