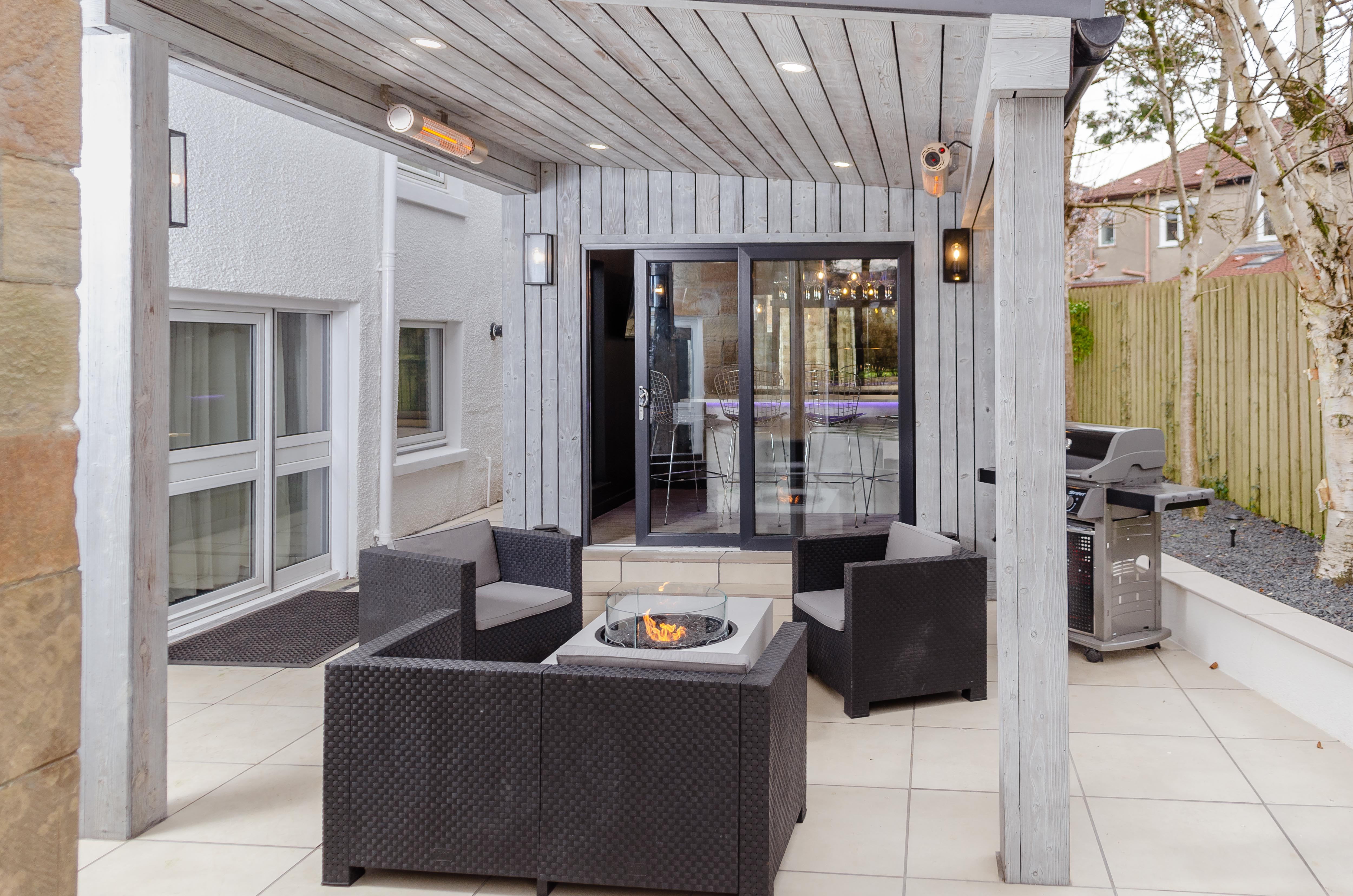 This beautiful Duet Garden Room was built within the conservation area of Bearsden once we secured full planning permission for the development. Our Client wanted to transform her back courtyard into a far more useable, multi-purpose entertaining space for friends and family so we've done exactly that!
Working in partnership with our Landscapers once again, we've transformed the area into an incredible multi purpose, year round space. The Garden Room will be used as a Bar into which the Outside In Team fitted antique mirror tiles and shelving plus a concrete effect worktop / clad bar which houses a drinks fridge and further bespoke storage.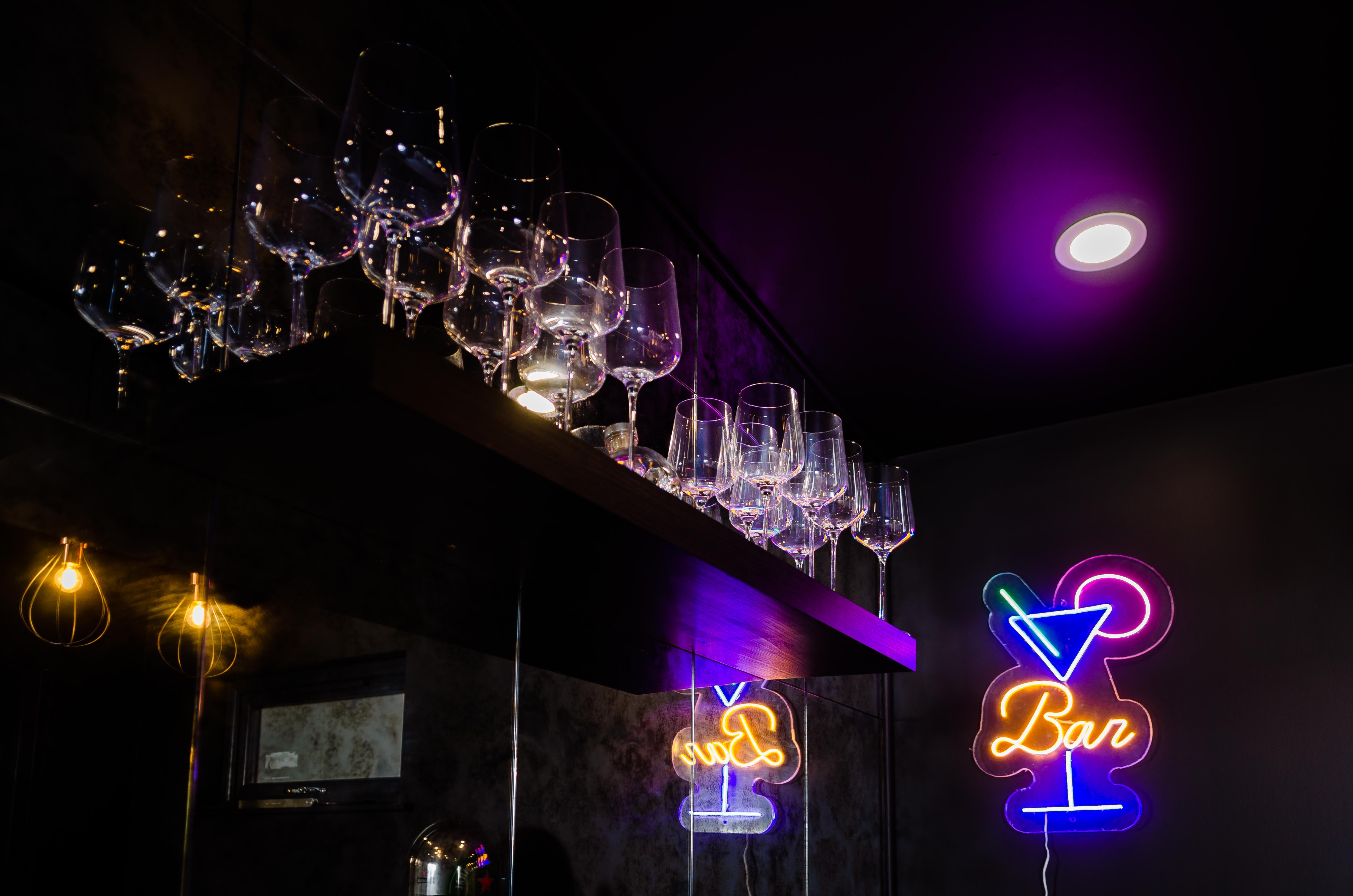 The building is clad in IRO Driftwood to give a strong, contemporary feel that ties in beautifully with the sandstone of the building and is complemented with the porcelain tiles surrounding the room.
The roof of the room is covered in sedum mats which adds insulation properties, attracts lots of lovely bees and butterflies and ensures the room looks gorgeous from the upstairs rooms within the house.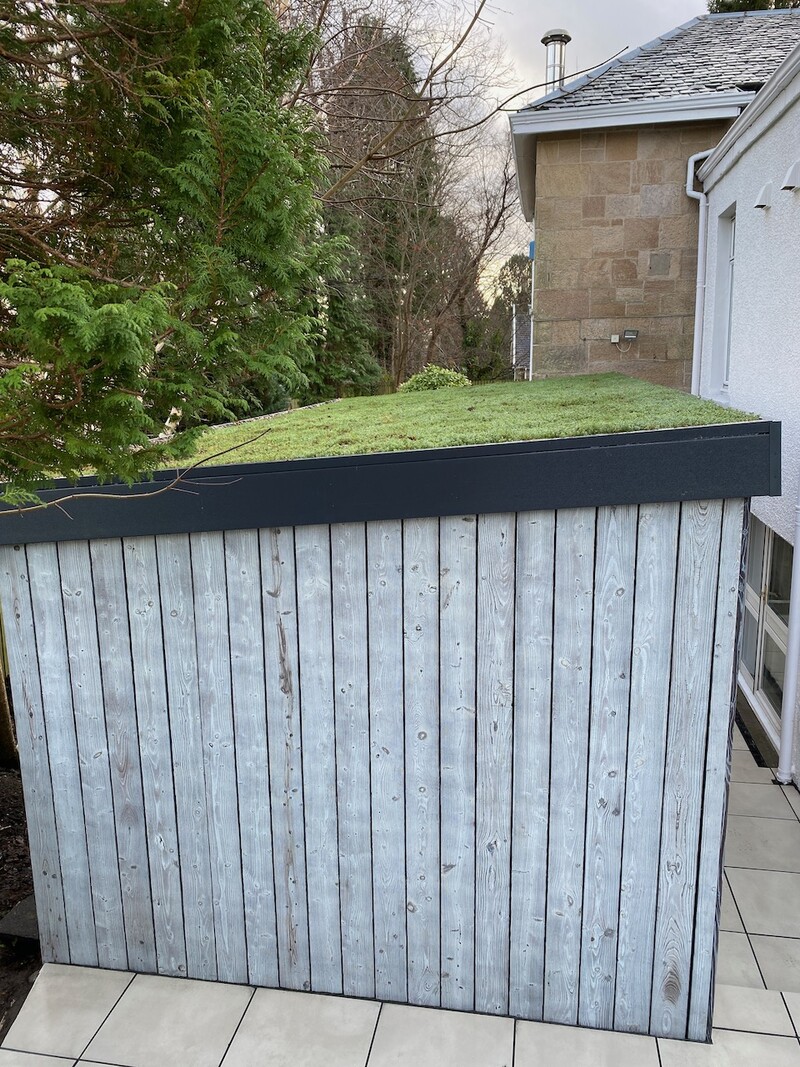 Infrared heaters under the canopy will make the outdoor dining area warm all year round and the soon to be fitted water feature and fire pit will complete the incredible transformation.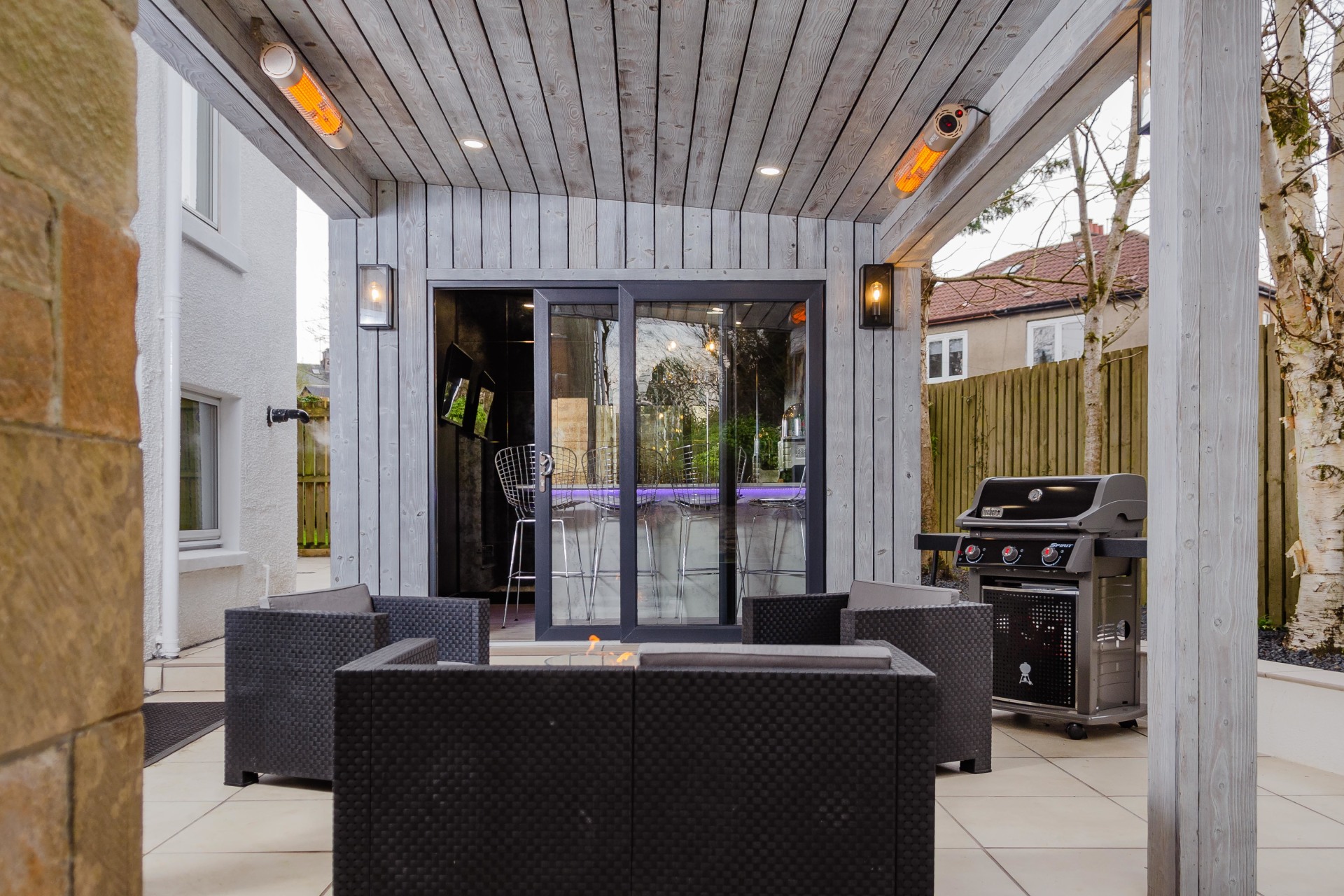 The courtyard before was incredibly tired and unwelcoming with multiple finishes, levels, water ingress issues so clearly a substantial amount of work had to go into the overall project and not just simply dropping in a garden room. Cohesive projects are the ones we really love as the complete transformation has such a fantastic impact on so many aspects of our clients' lives! Drop us a line to discuss your Garden Room plans.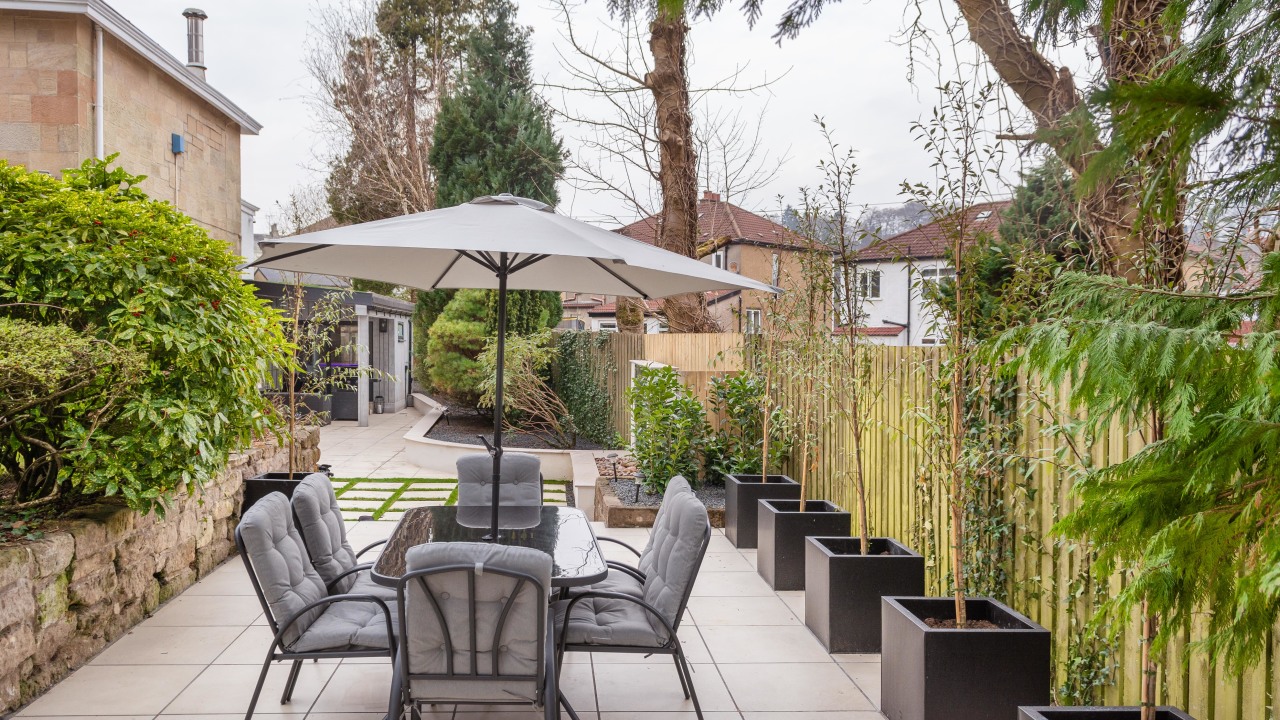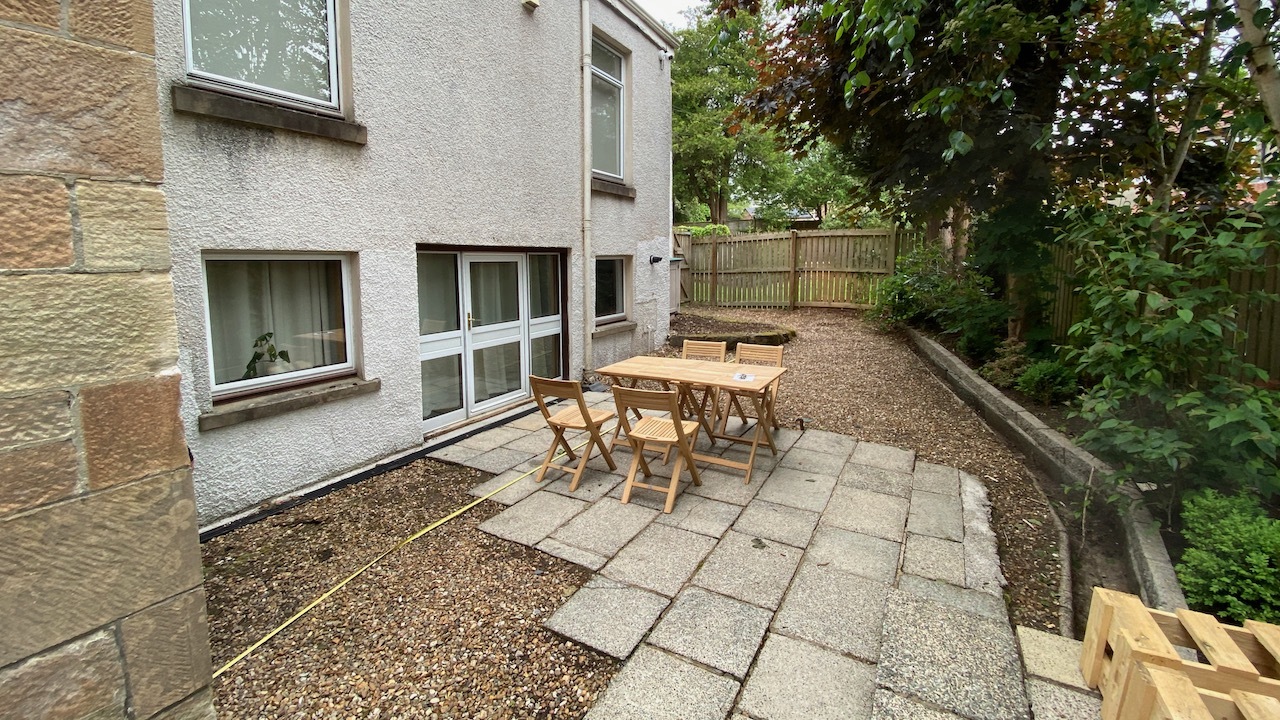 Before
After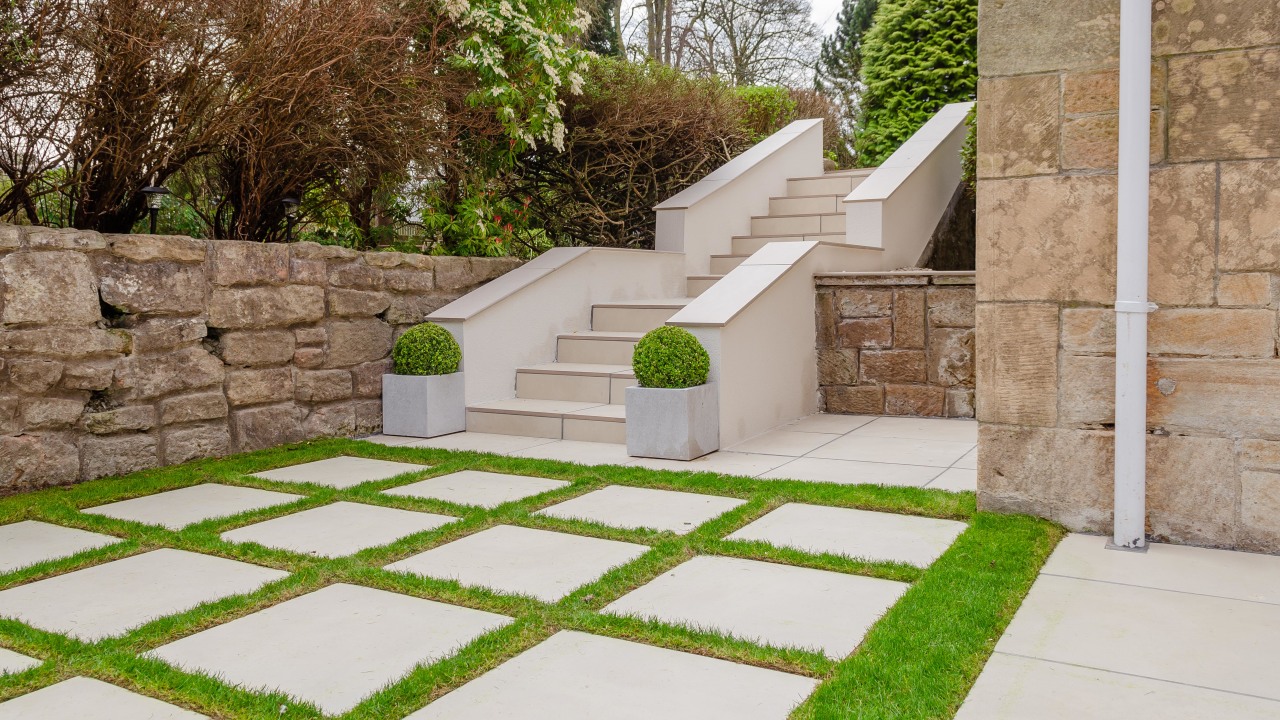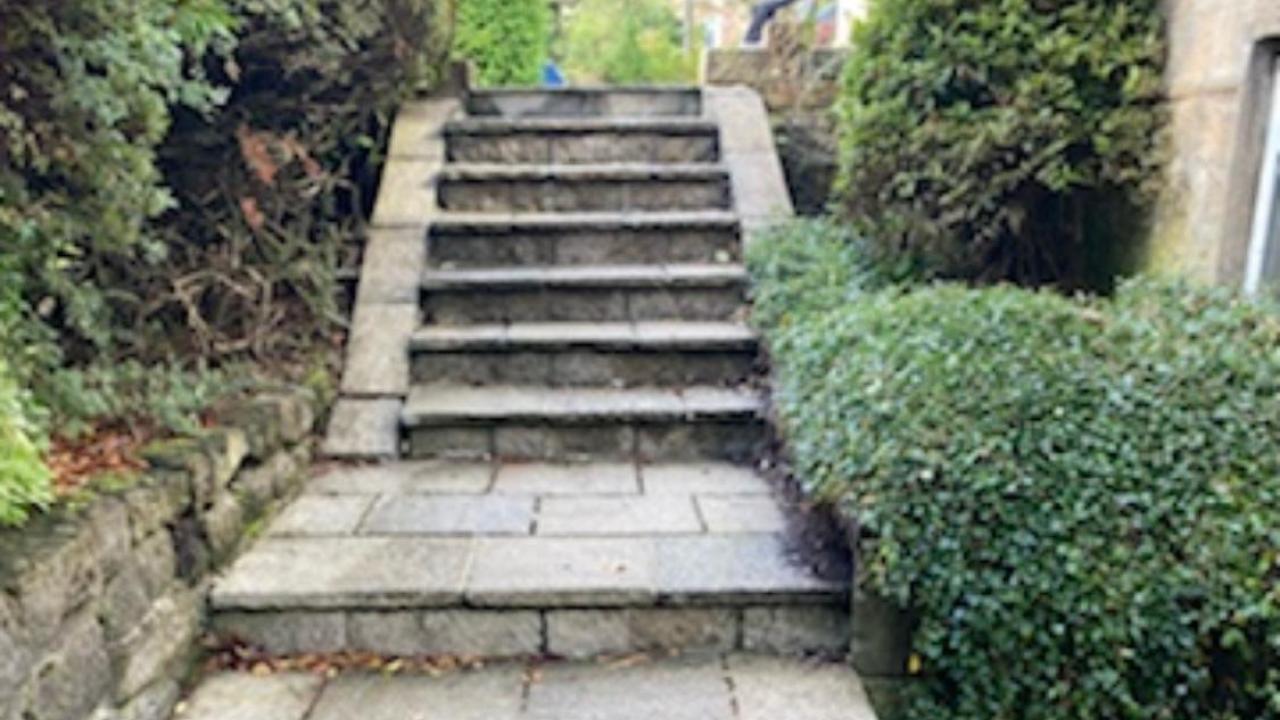 Before
After