Leafy DUO Garden Office and store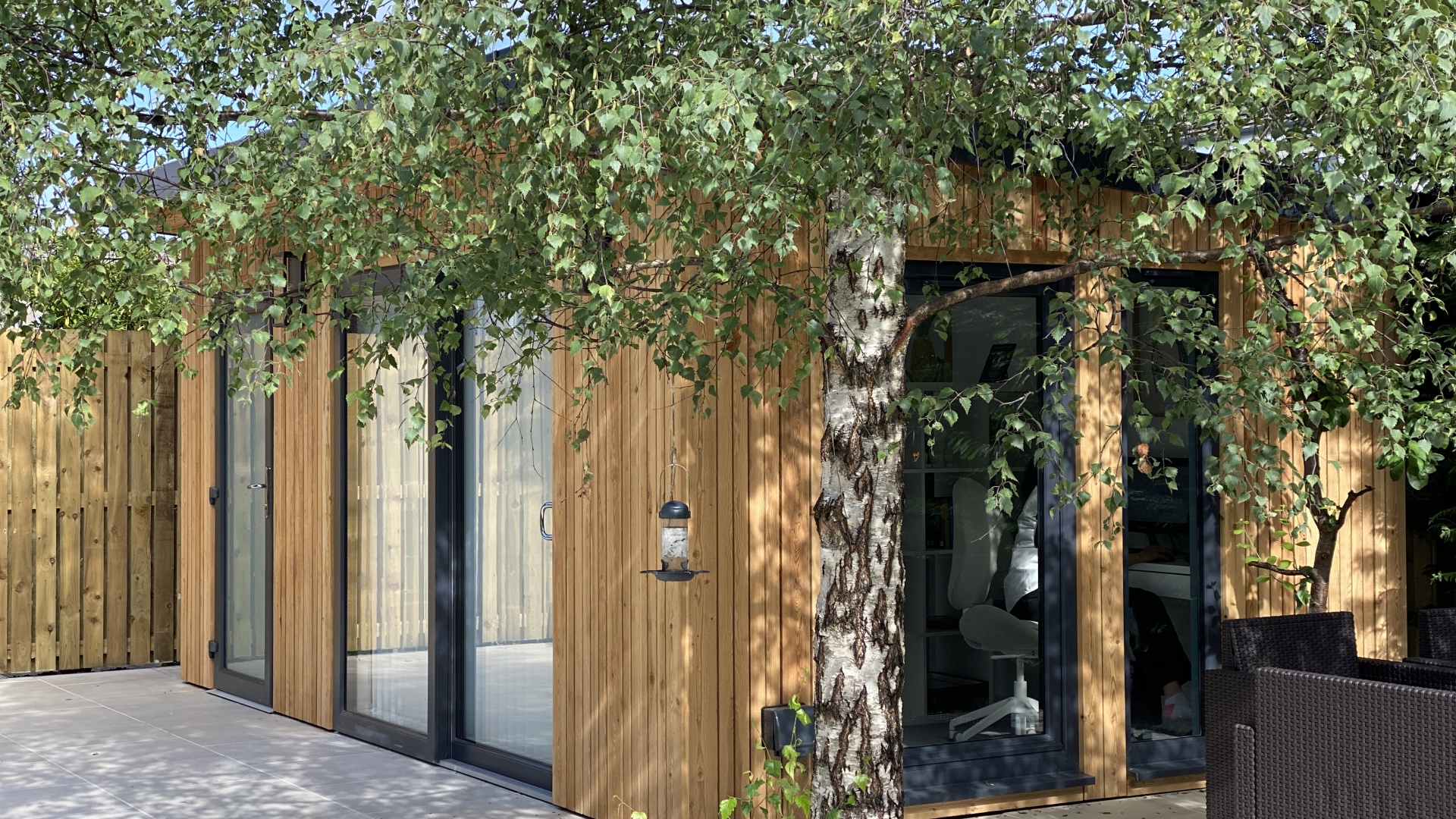 Our clients came to us as they were keen to revamp their tired back garden. There was an old playhouse and rotten decking covering the former garage base and the levels in the garden were all quite uneven. As we work hand in hand with landscapers on pretty much every project, this was the perfect collaboration project once again.
Working alongside Hope Groundworks once again, they removed the playhouse and decking and created the level foundations for the room. We then constructed this 5m x 3m Garden Room with a store to the side which was accessed both internally and externally to maximise flexibility and futureproof the space.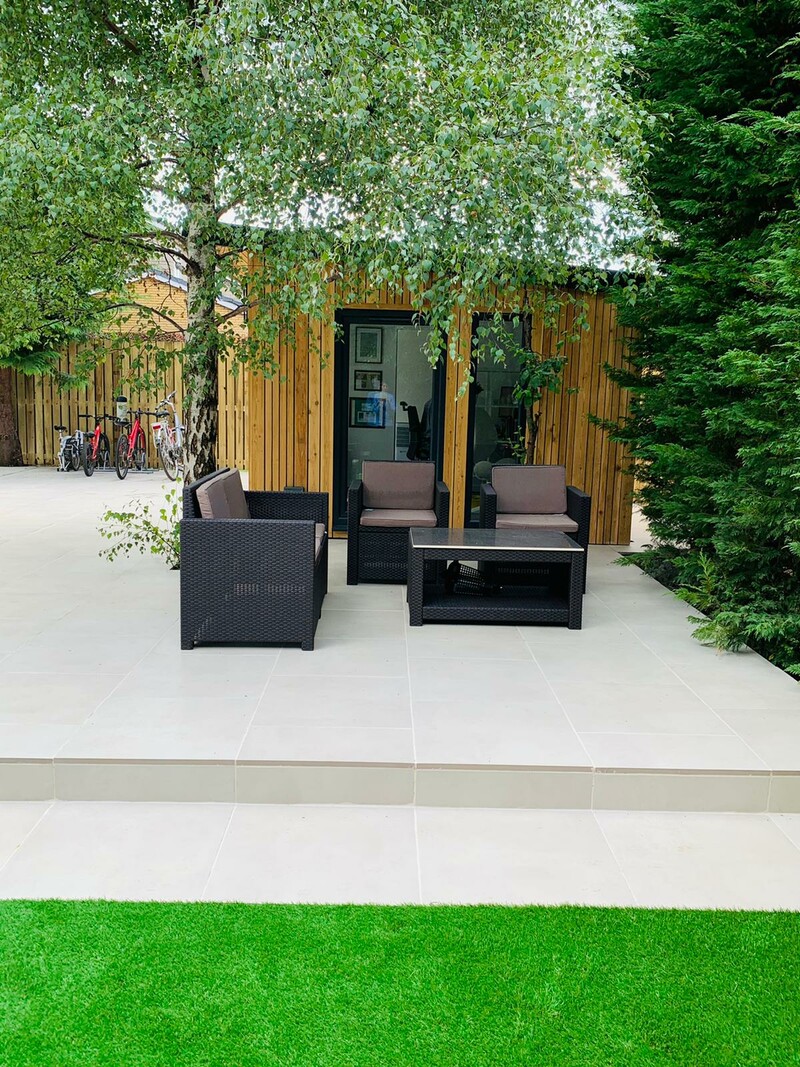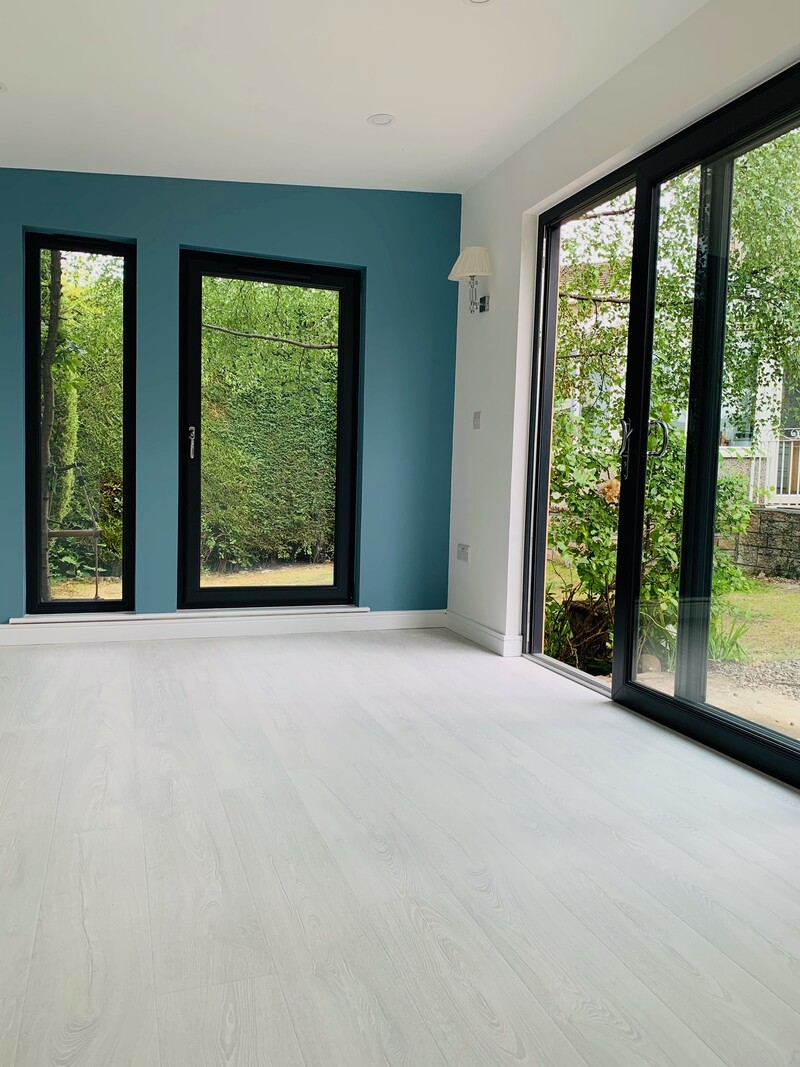 As soon as we were finished with the room build, Hopes came back to work on the landscaping to create a simply stunning end result. Retaining the dreamy silver birch has ensured the room remains covered in dappled sunlight and provides shade for the seating area outside the room.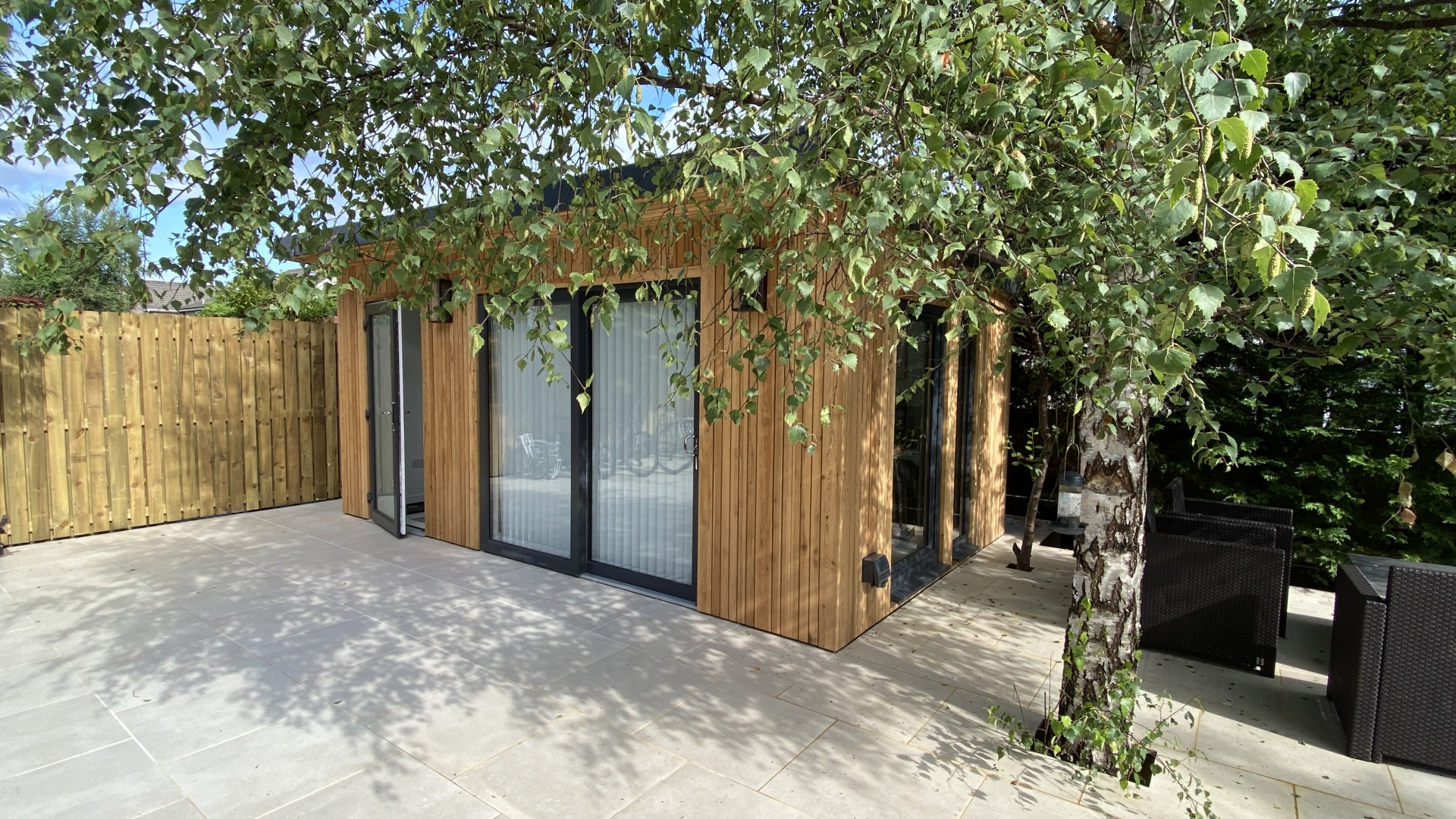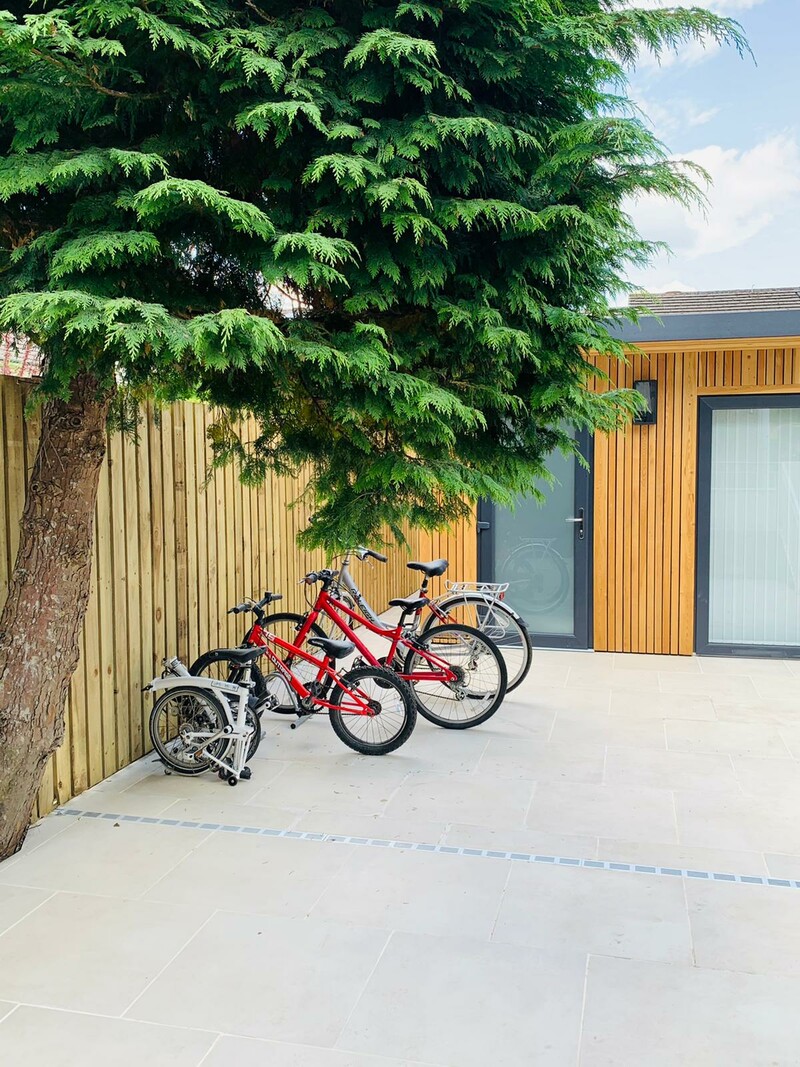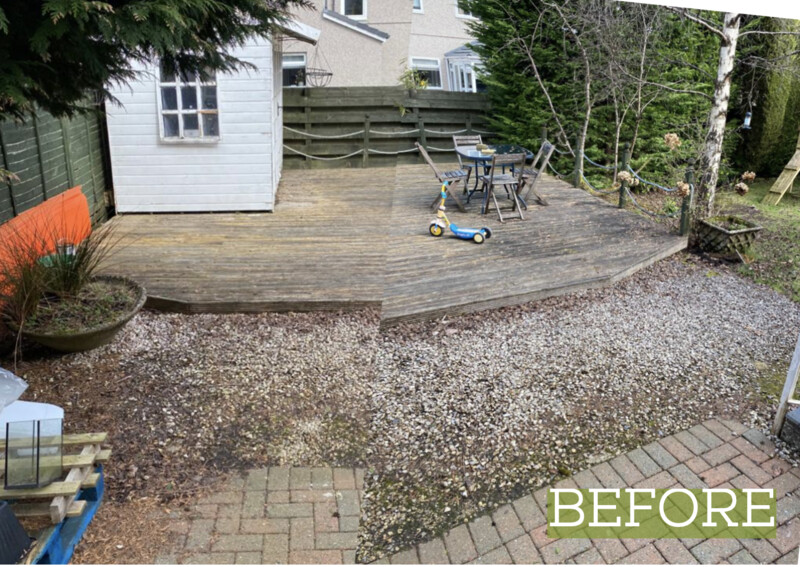 If you have a challenging garden in need of both landscaping and a Garden Room, why not drop us a line, we'd love to explore what's possible.