Garden Rooms with alternative cladding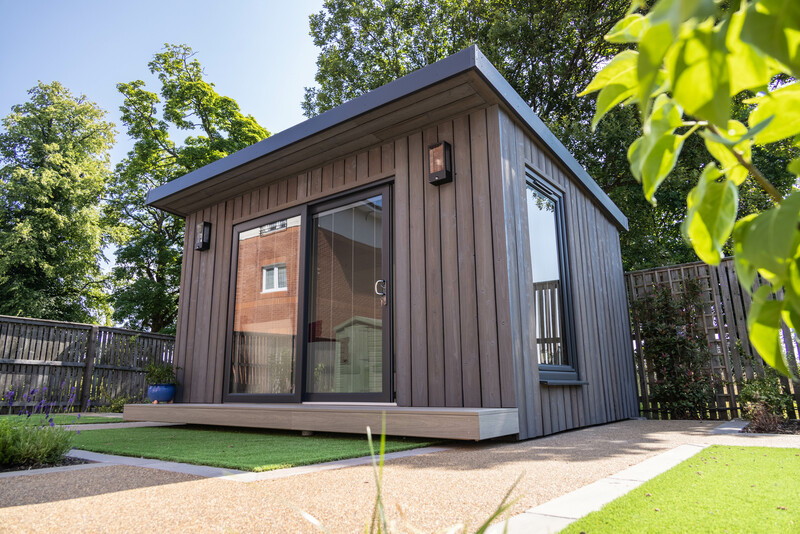 People often ask if we install rooms with different cladding, the answer is clearly yes! Primarily we clad in Siberian larch however we also use IRO Cladding which is a gorgeous prestained timber which comes in a range of colours and creates a striking addition to the garden.
Manufactured in Britain using a finely tuned seven-step process, IRO architectural cladding is a unique range that's designed to enhance all building exteriors. Inspired by the Japanese process of Yakisugi, IRO – which is Japanese for 'colour' – the cladding is 100% eco-friendly, UV stabled and HVOC-free meaning the product is both child-friendly and pet-friendly.