Garden Room and hot tub, now that's a good idea!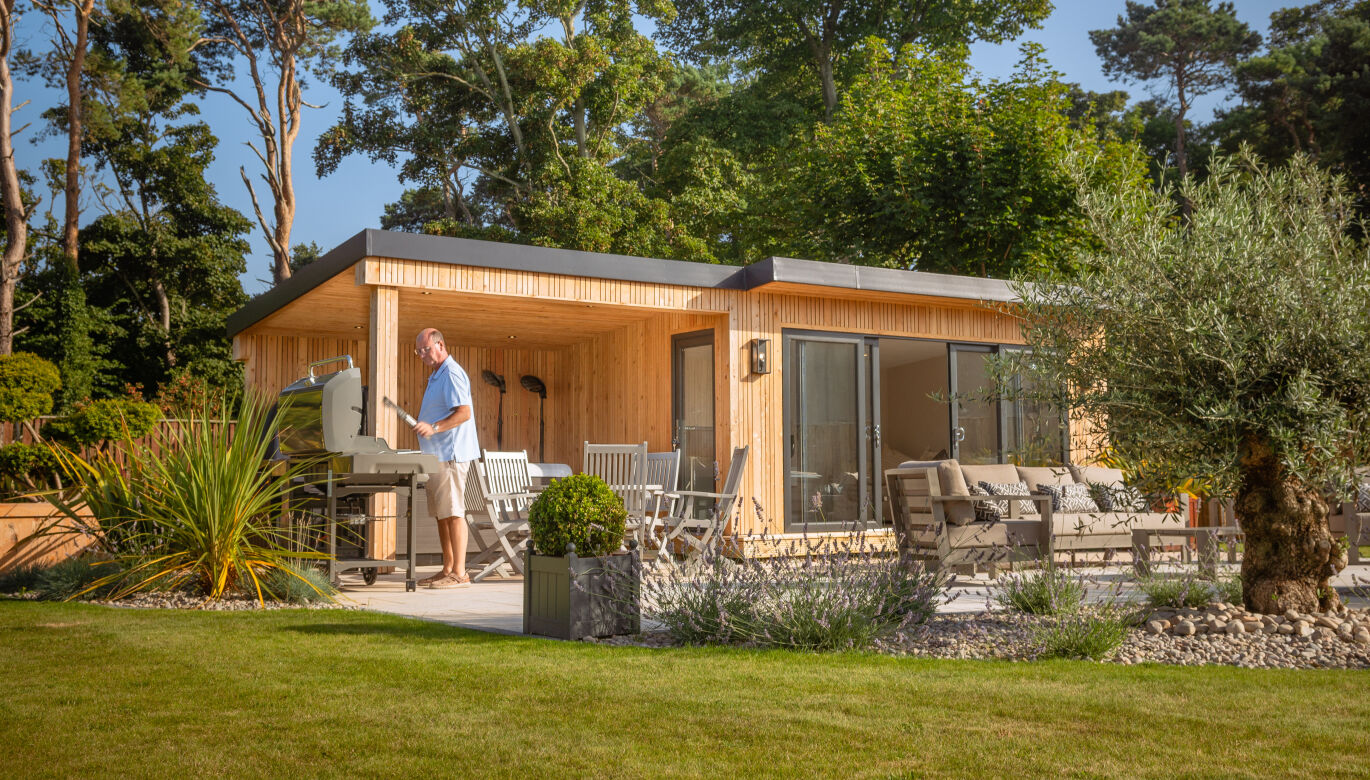 At the start of the year, our client had a brilliant idea to transform their empty garden into something truly special. They envisioned a Garden Room and a hot tub – the perfect recipe for relaxation and entertainment. With such a spacious garden, they were already working with a garden designer and a landscaper, and that's when Outside In entered the picture. We collaborated closely with everyone involved to create a plan that would bring our client's dreams to life, and the results are absolutely breathtaking.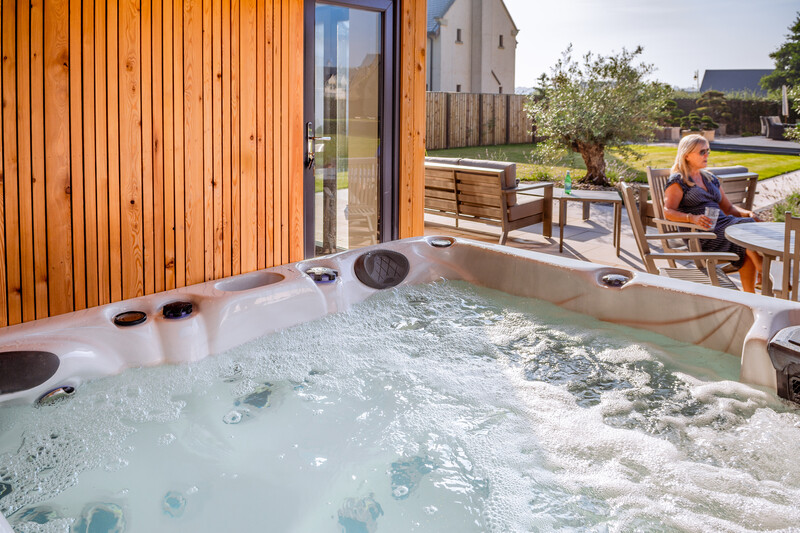 The Garden Room we crafted is 5 metres wide and 3.5 metres deep, providing ample space for various activities. It even comes with its own integral canopy, creating a cosy nook where a luxurious hot tub now resides. Step inside the Garden Room, and you'll find a remarkable bespoke bar that adds a whole new dimension to the entertainment aspect of the space. It's a spot where our client and their guests can gather, have a drink, and enjoy each other's company.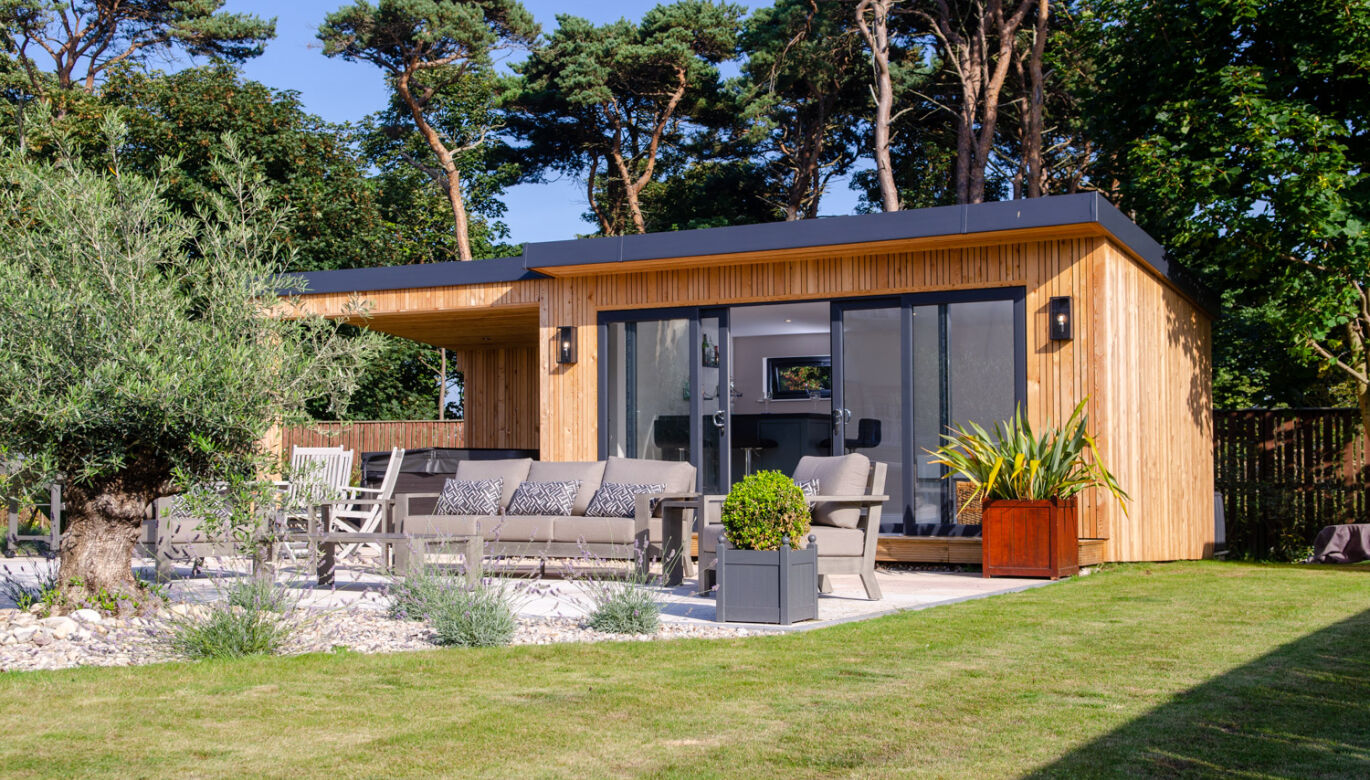 But the beauty of this project extends far beyond the Garden Room itself. The landscaping master plan that we meticulously brought to life has transformed the entire garden. It's like a work of art that changes with the seasons, a testament to what can be achieved when creativity, collaboration, and craftsmanship come together. Our client's once blank canvas garden has now become a vibrant and inviting oasis, ready to be enjoyed all year round.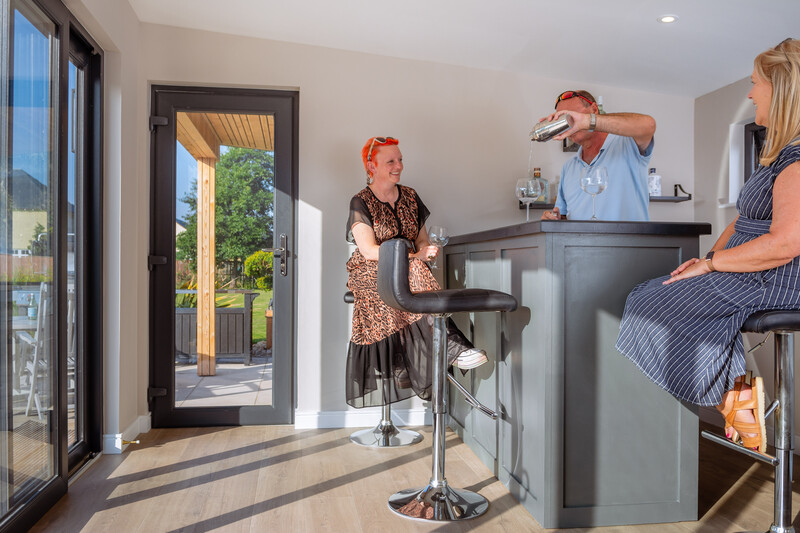 If you'd like to discuss your Garden Room project, please get in touch!