Garden Room and hot tub, now that's a good idea!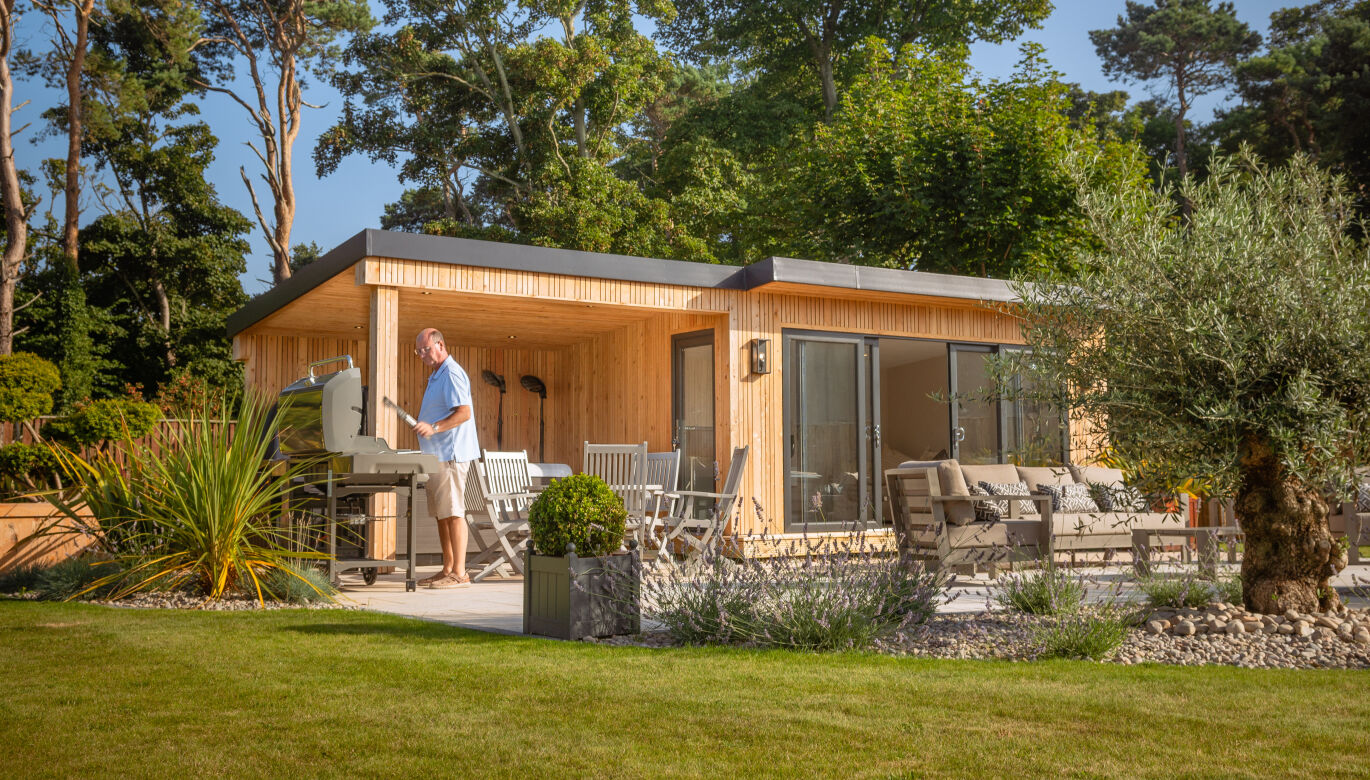 We were approached by our client at the turn of the year as they were looking to add a Garden Room and hot tub to their blank canvas garden. The site was sizeable therefore the client was in discussions with a garden designer, landscaper and then, in came Outside In. We worked collaboratively with everyone to come up with a plan that answered all aspects of the clients brief and the result are stunning.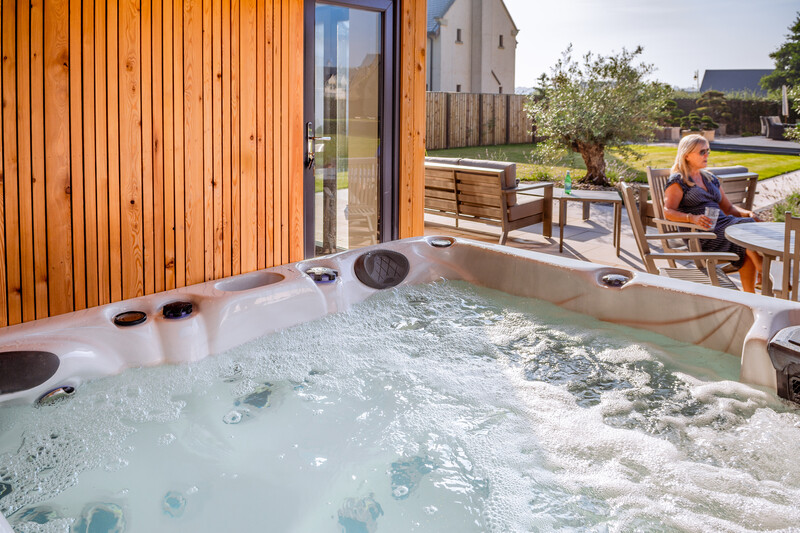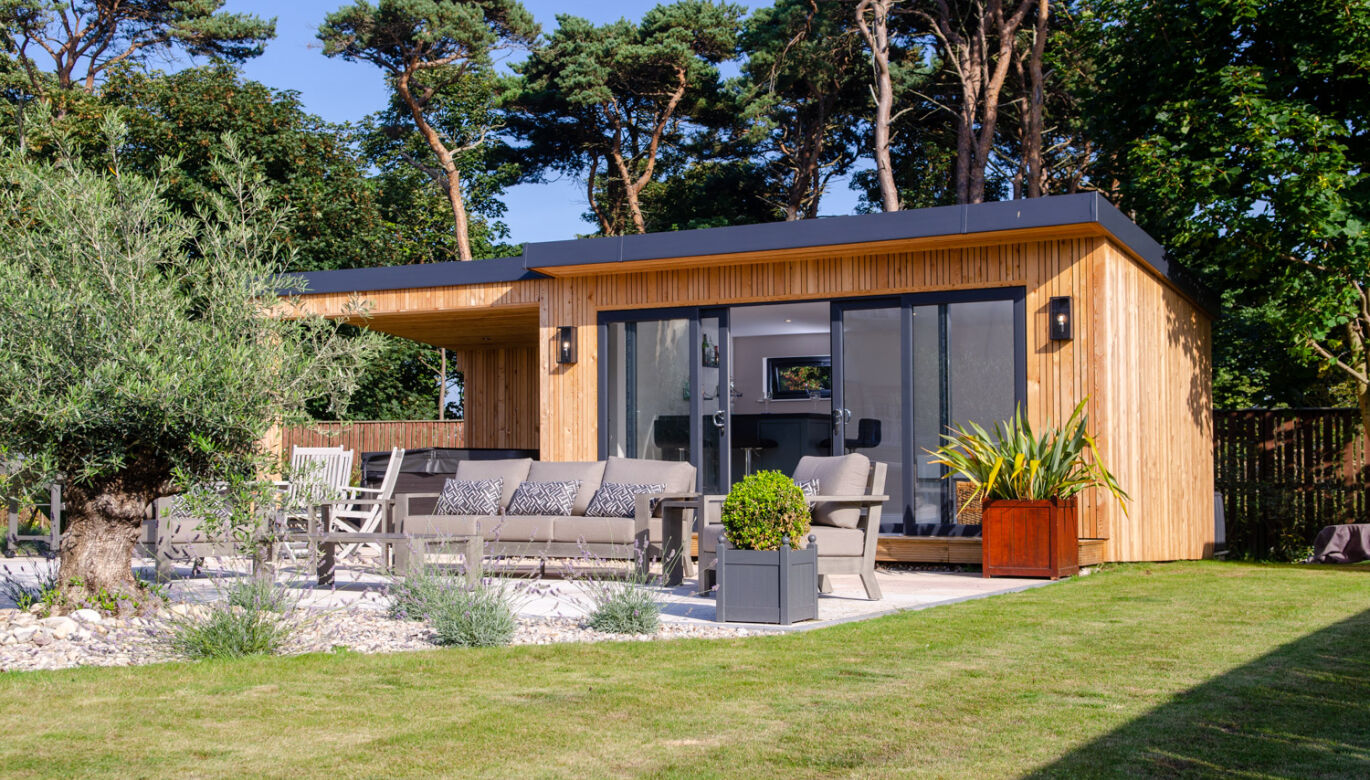 The Garden Room is 5m wide x 3.5m deep and features an integral canopy to the side under which sits a hot tub. Inside the garden room is a fantastic bespoke bar which maximises the entertainment aspect of the room and the landscaping master plan which has brought the whole project to life spectacularly!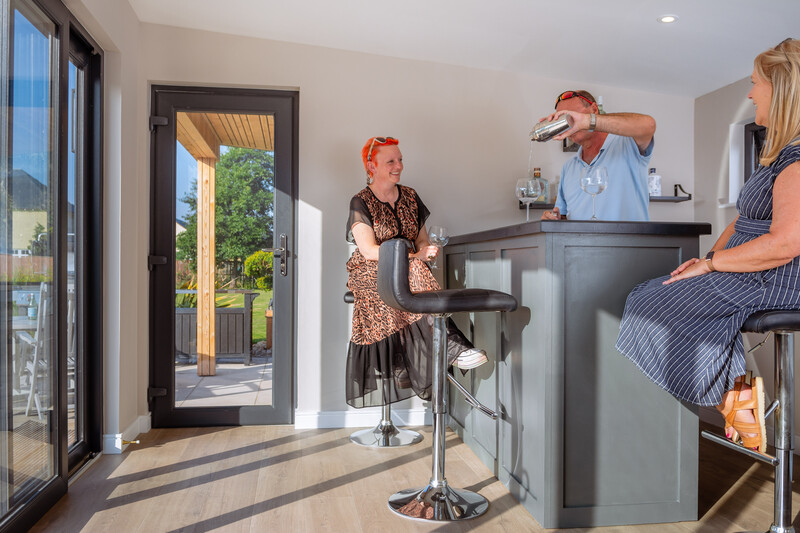 If you'd like to discuss your Garden Room project, please get in touch!