Garden Office with living roof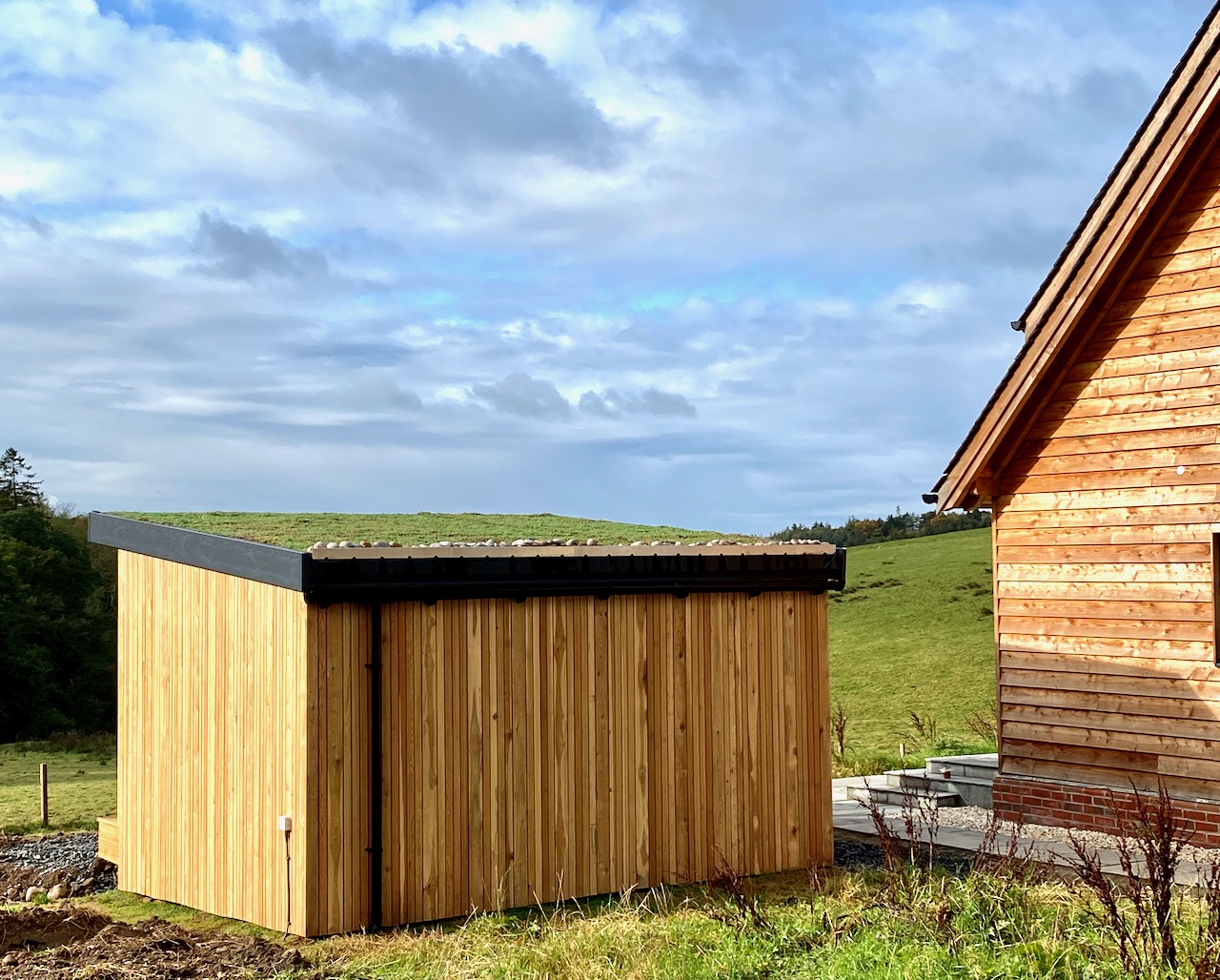 We loooove a sedum roof and this Garden Room deep in the heart of the Ayrshire countryside doesn't disappoint!
Our client came to us during lockdown as it had become very apparent that the current situation was long term therefore additional working space was a must. As they were shielding, the entire planning process took place virtually with our client providing photographs of the proposed site then we worked together to understand what was needed from a garden room. The solution was 4.2m wide x 3.6m deep + canopy and step and of course the sedum roof put the tin lid on, literally!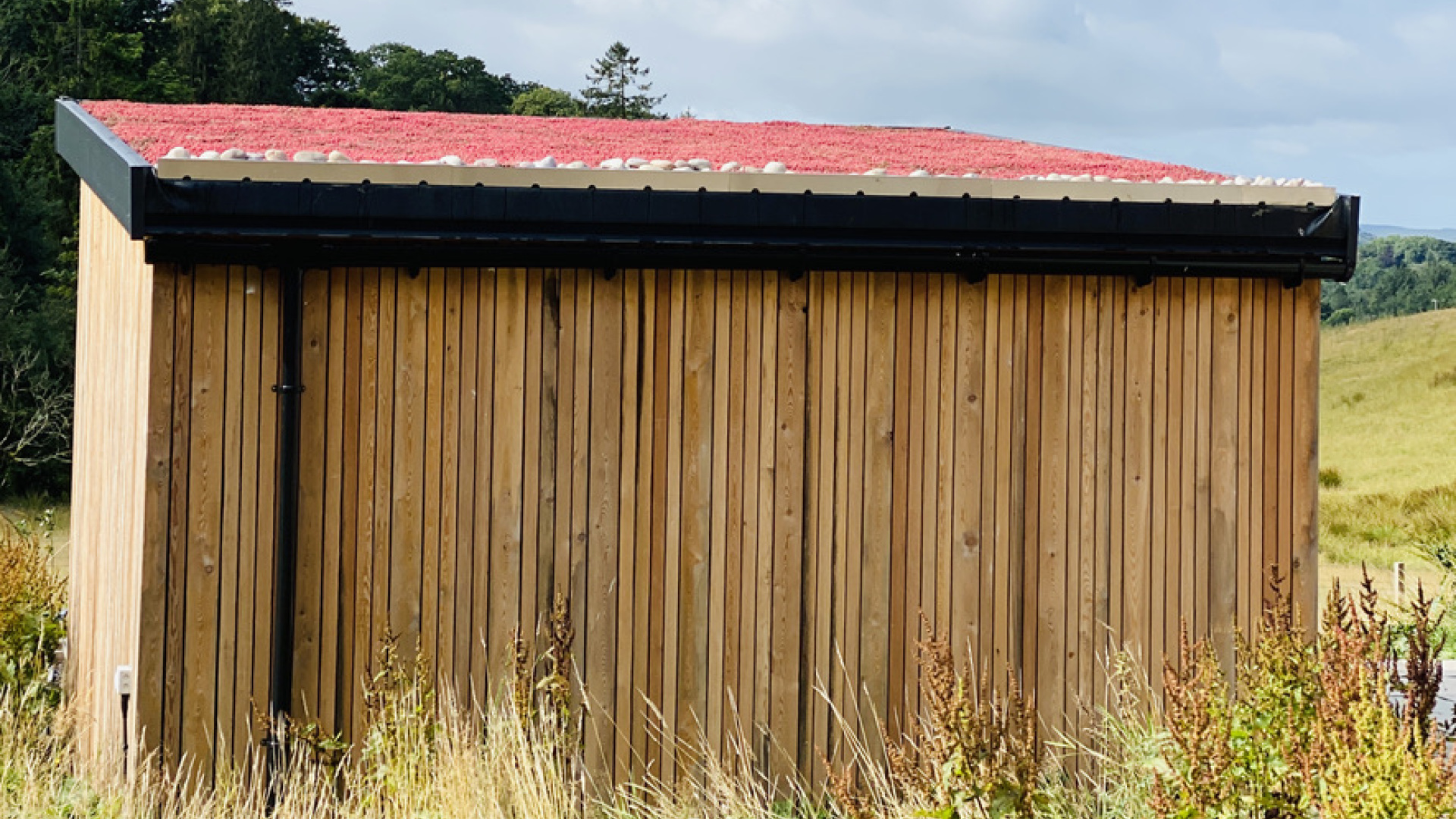 (Sedum roof in Autumn)
As soon as it was safe to do so, we visited the site (being very careful to keep way more than the 2m distance) to survey and establish the suitability of the ground. The groundscrew install team then arrived and worked quickly through Ayrshire's finest weather to secure the environmentally friendly foundations. With a portaloo on site (ensuring no need for anyone to be inside the home) and our team members travelling separately we ensured a socially responsible and distant install process.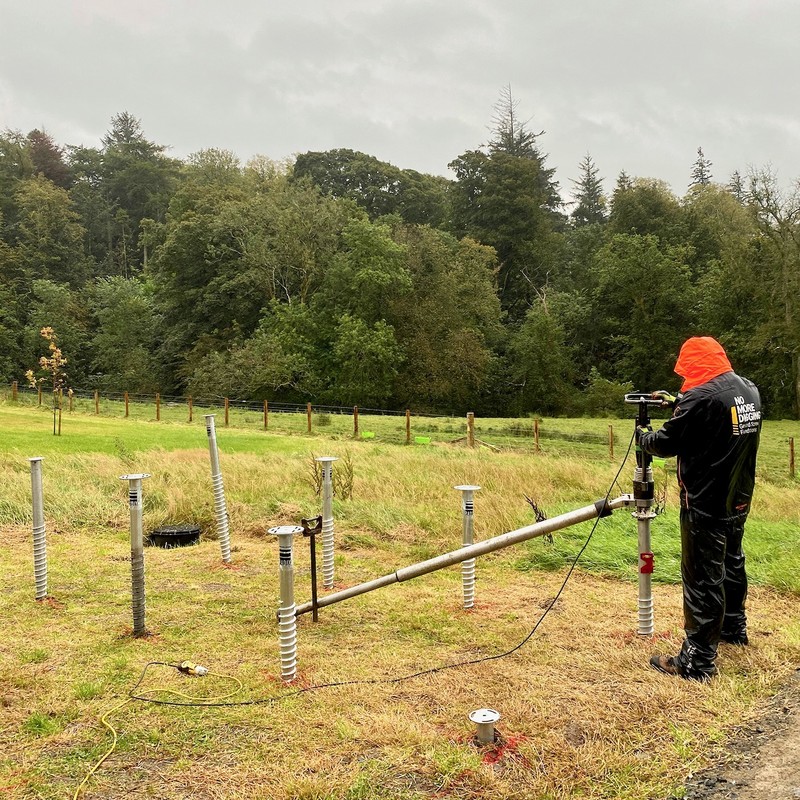 "My daughter loves her new office / garden room. Mel and her team were fantastic. My husband spent a long time researching different companies. We are so pleased we picked Mel and her fab team."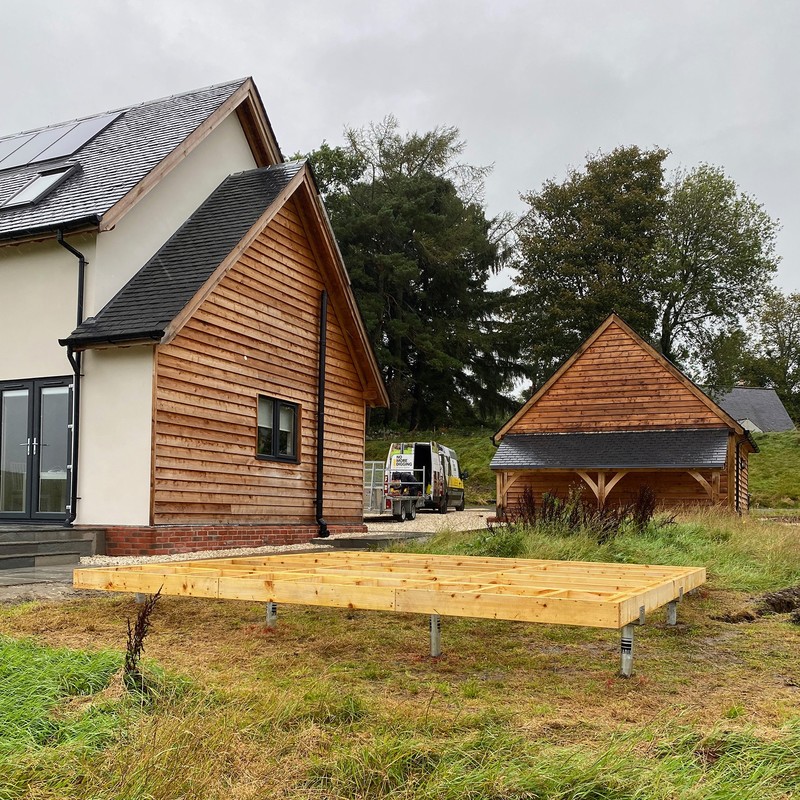 The Room is clad in Siberian Larch which ties in beautifully with the new build property and will weather down over time to a lovely silver colour in line with the house so makes a perfect addition to the house!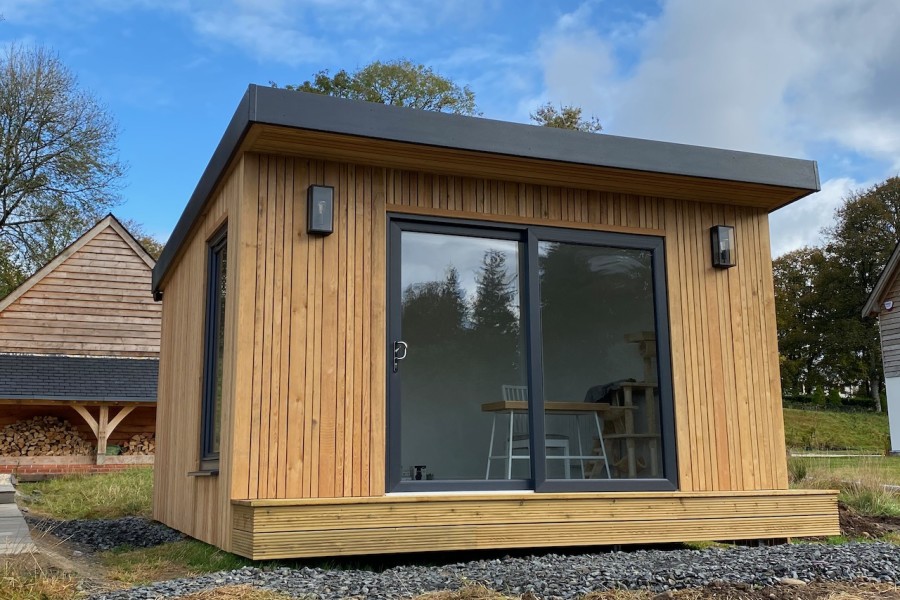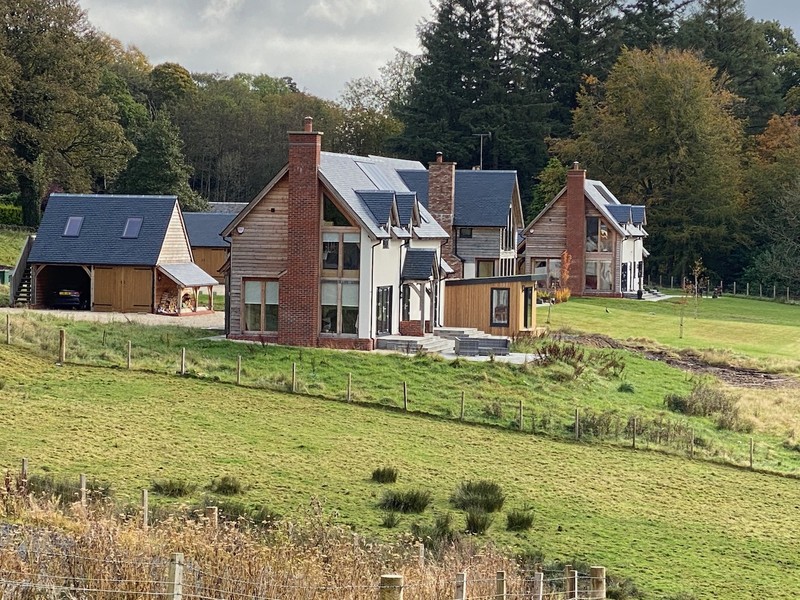 The garden room has the most amazing views of the Ayrshire countryside and has regular visits from the local cows, some of whom have managed to find a way through the fence so were up close and personal throughout the build (the cow below is called Debbie apparently!)!