Garden Room with Juliette Balcony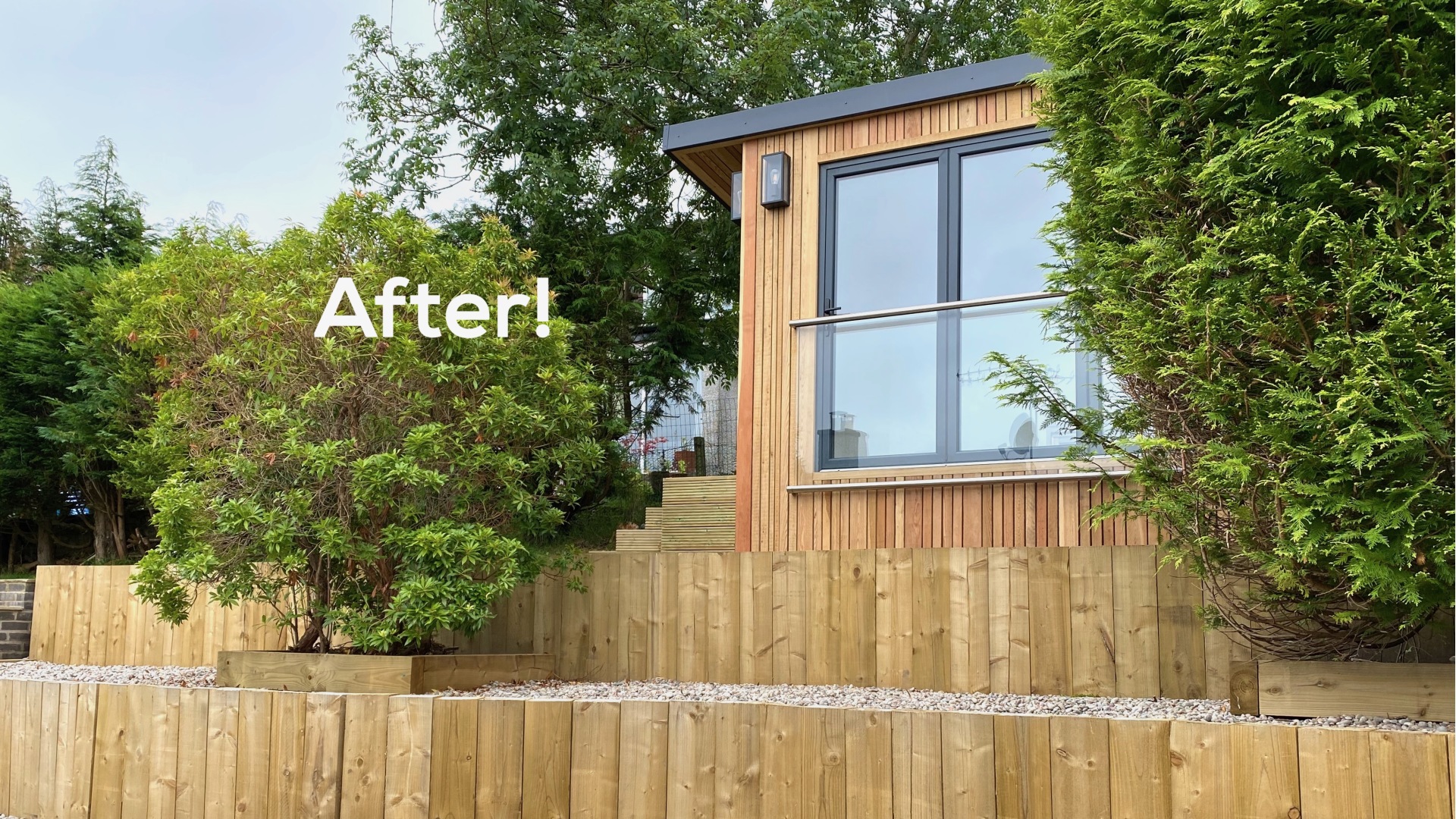 This lovely little garden room was a long time in the planning! When we first met our clients, the site was incredibly overgrown, unruly and tricky to work out where to go next!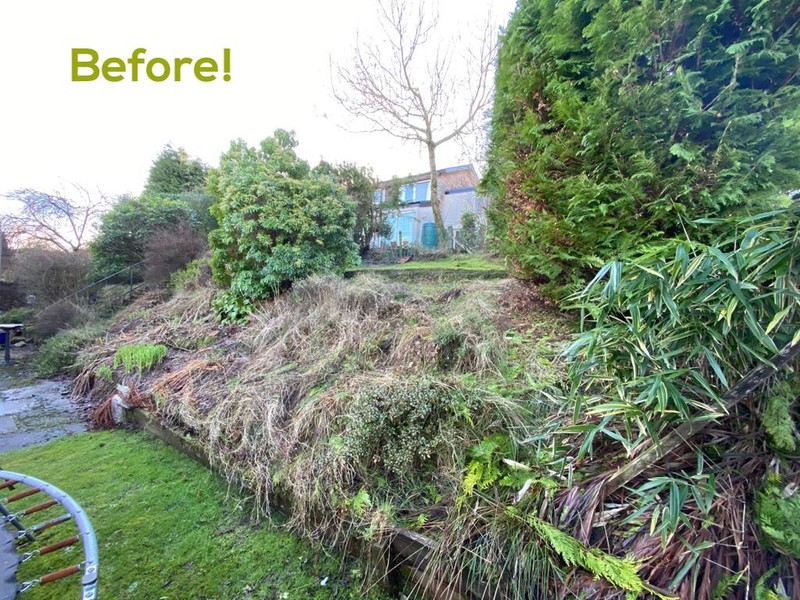 We introduced Hope Groundworks to the discussions as clearly there was a lot of work needing done before we got there and what an incredible job they did! As you can see the garden was heavily sloped and the steps were too dangerous for the transporting of the kit so the site was excavated and sleeper retaining walls put up.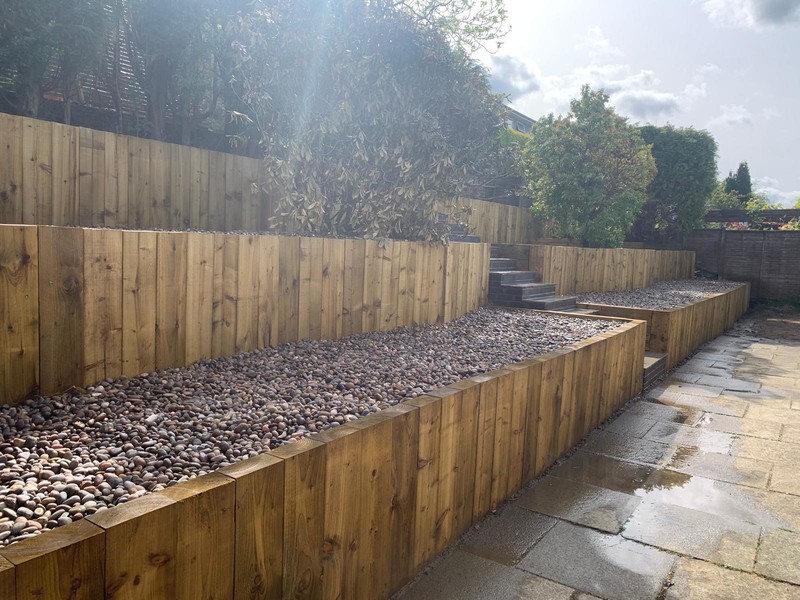 The location of the Room was right at the top of the site to maximise the views across Milngavie towards the Campsie Hills in the distance therefore there was a real challenge with heights and the drop from the room. We therefore opted for aluminium bi fold doors fronted by a minimal glass, juliette balcony and an access door to the side.
Mel & her team did a cracking job from the planning through to expert installation. The work was well planned, shows high quality & attention to detail. Mel understood what we were looking for with the garden room, in particular the wish to make the most of the view from the top corner of the garden & more than met our hopes with the triple bi-fold doors and Juliette balcony which together brought in a great amount of natural light and maximised the available view. Together with the landscaping work on the garden, it is now a delight to spend time in our garden & the garden room allows this in all weathers.