Garden Room Editing Suite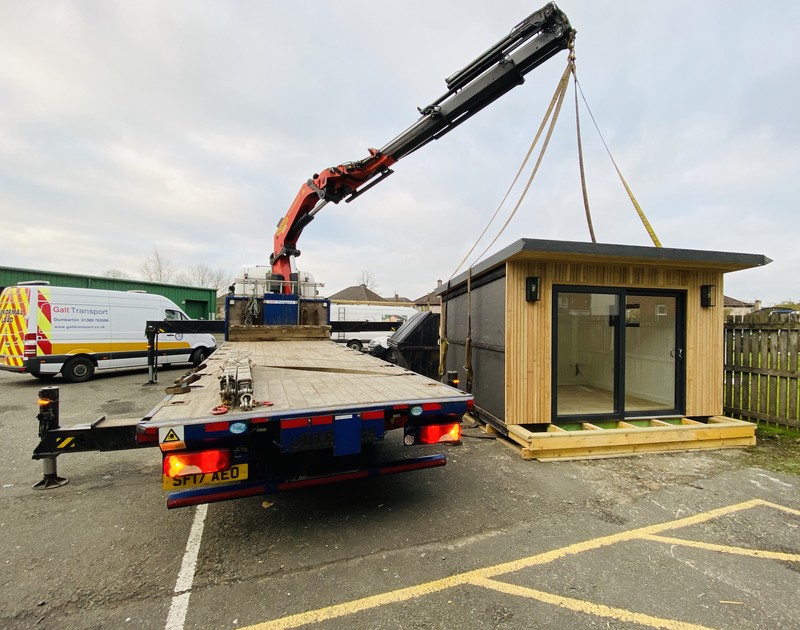 Our client approached us to discuss creating an editing suite for him in his back garden. He had an existing garden shed that, as is so often the case, was being used as a dumping ground for old gym equipment, disused furniture etc. His need was to create a Garden Room that he could use to edit broadcast material in a peaceful spot outwith his house. Geography however was the challenge! Almost 2 hours north of Glasgow, this project would have involved our team staying locally in B & B accommodation as the commute was just too far. The solution, delivery via crane!
https://www.youtube.com/watch?v=8t_UtHdTHl0
As the garden room was going to be located close to the road, this project was perfect for a complete build in our yard in Glasgow then lifted via HIAB into it's final location. The ground screws were installed in advance of the finished Rooms arrival meaning almost no interruption to the owners daily life!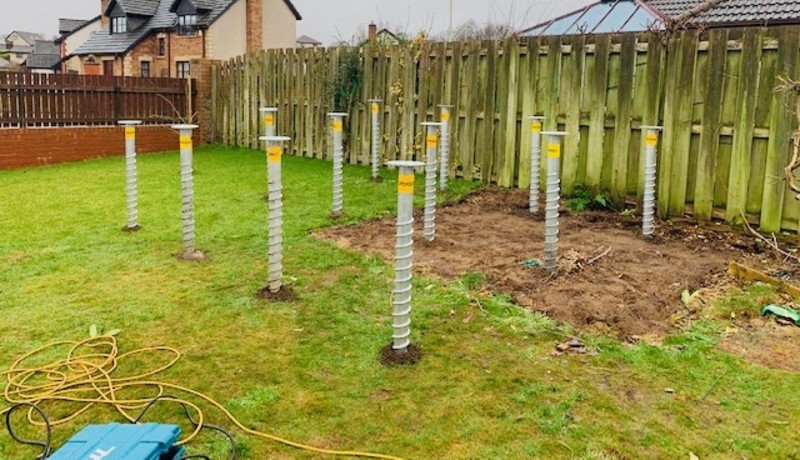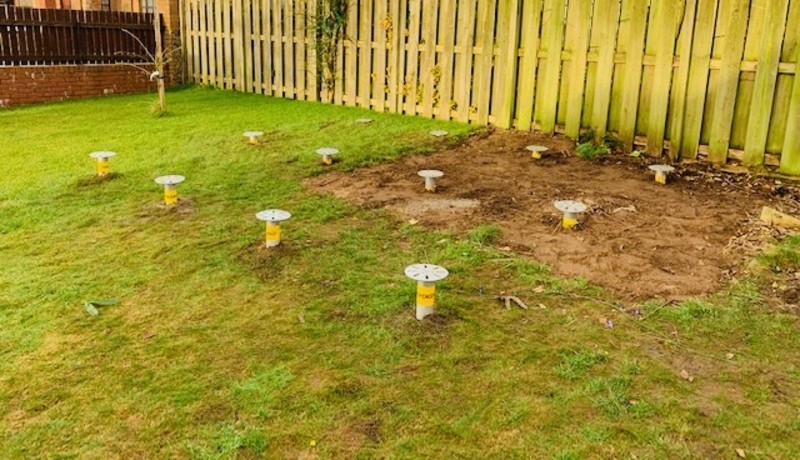 The entire structure was constructed to almost completion including final flooring, electrics fitted, then painted in Glasgow. Internally we fitted soundbloc plasterboard to ensure a more sound proofed room to prevent upsetting any neigbhours. To allow for the slope of the garden, the larch cladding to the sides was installed on arrival as was the aluminium trim to ensure the perfect finish.