Fantastic day delivering a Garden Room!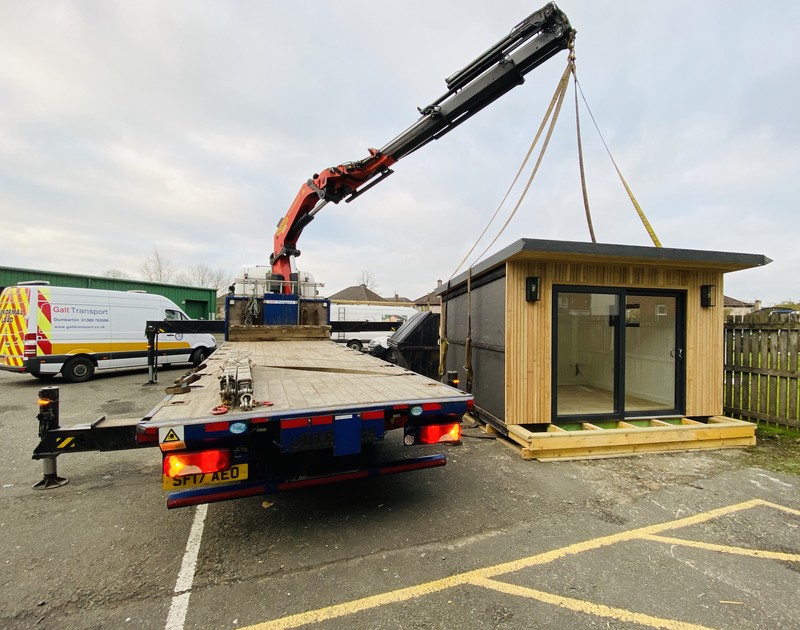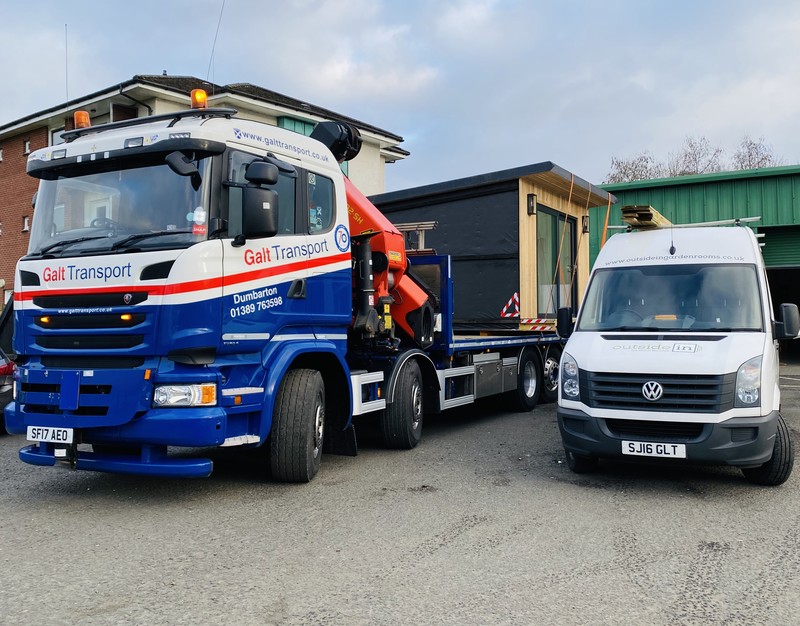 What fun we had this week delivering an almost complete Garden Room to our client in rural Perthshire!
https://www.youtube.com/watch?v=FeWC5ZZmEcM
The Uno Room is 3.6m wide x 3m deep and will be used by our client as a garden office for his broadcasting business. Living so far from our base, our team would have needed to stay in B & B accommodation local to the project which would have significant cost implications therefore, as the garden was perfectly situated, a delivery made perfect sense! The ground screw base was installed in advance then the Room was lifted onto the back of a HIAB lorry for direct delivery! The sun was shining, the sky was flawless so it all went absolutely perfectly. As the Garden is on a slope, we left the cladding off the ends of the building so that we can ensure as neat a finish that follows the slope so there were a few small finishes to be completed on site but all in all, a seamless, perfect end to the project!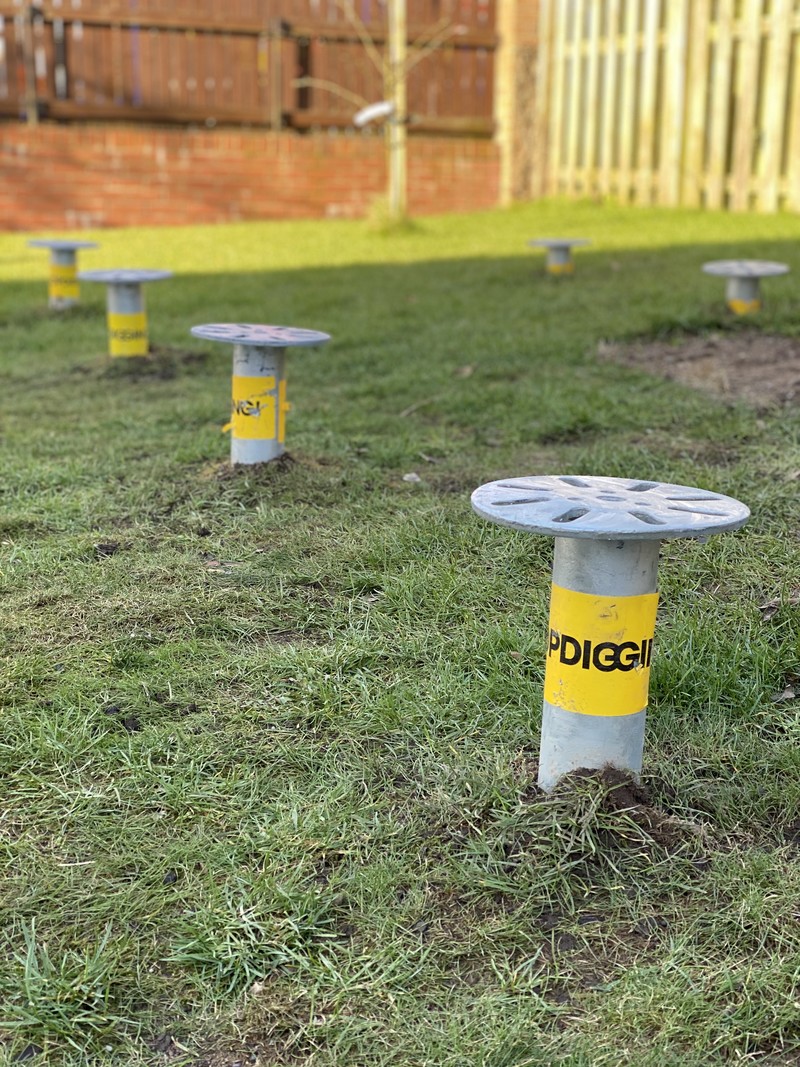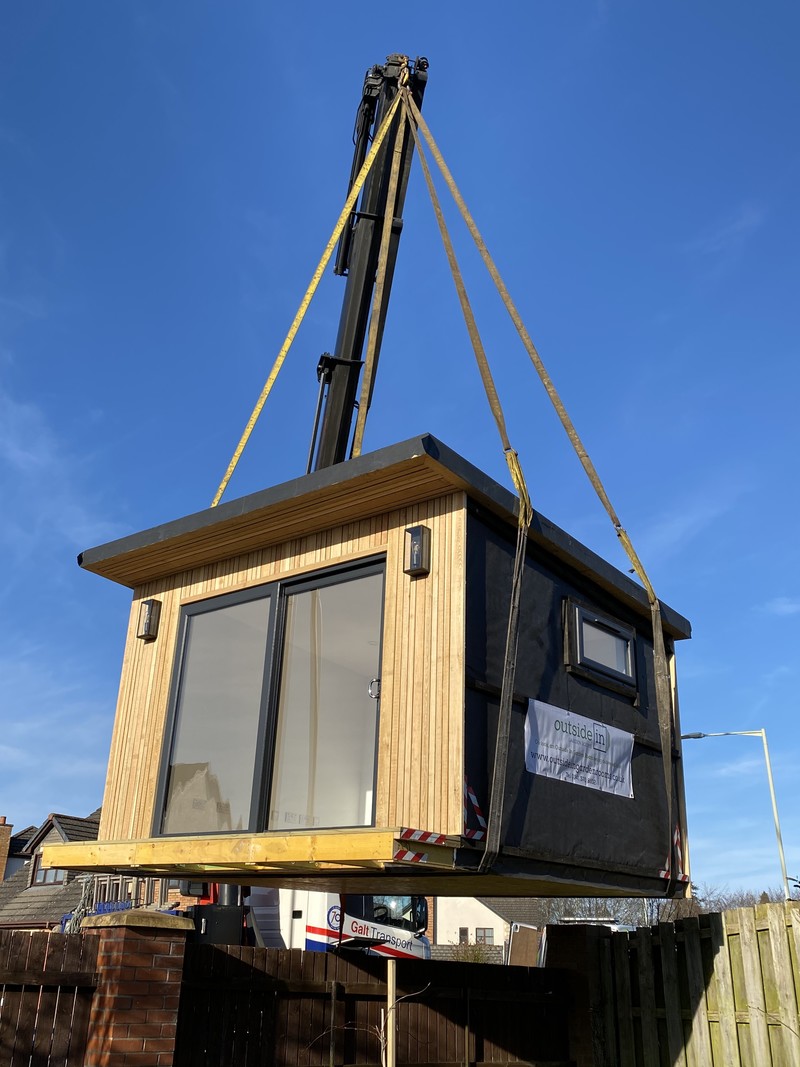 https://www.youtube.com/watch?v=xbp-LiCzGfI
https://www.youtube.com/watch?v=2dRJuX3wn9k