Quick & Easy Ways to Spruce Up Your Garden

Sometimes it doesn't take much for your garden to get out of hand. Is overgrown grass, unruly weeds and tattered garden furniture plaguing your garden? Not to worry! Here we share some quick and easy garden ideas to help spruce up your garden again.
1) Paint your fence and garden furniture
Garden furniture looking a bit drab? A quick coat of paint can take your garden decor from drab to fab with ease! Remember to use the right sized brushes and appropriate paint for the right areas - wood paint for wood and fencing and metal paint for any metal fixtures. Be sure to smooth down any splintered or chipped wood before painting for a perfect finish. Paint with strokes that are in line with the grain of the wood and remember to let the first coat dry completely before adding a second!


2) Whack your weeds (or at least cover them up)
If you've got a particularly weedy garden, weeding can easily become time-consuming. If whacking your weeds just isn't manageable why not try covering them up instead? Cover weed infested areas with a bin liner or even better a weed control fabric from B & Q and weigh it down with stones or rocks. As the weeds become deprived of sunlight they'll soon drop off one by one - easy! Weeding little and often will help to keep those pesky little weeds under control.


3) Invest in a Garden Room
Garden rooms are not only easy on the eye, but they're also one of the best ways of extending your home. Our bespoke garden rooms are built in around two weeks making them the perfect quick garden renovation solution. Most of our garden rooms don't need planning permission which makes the process quick, easy and simple! Find out more about how the process works here.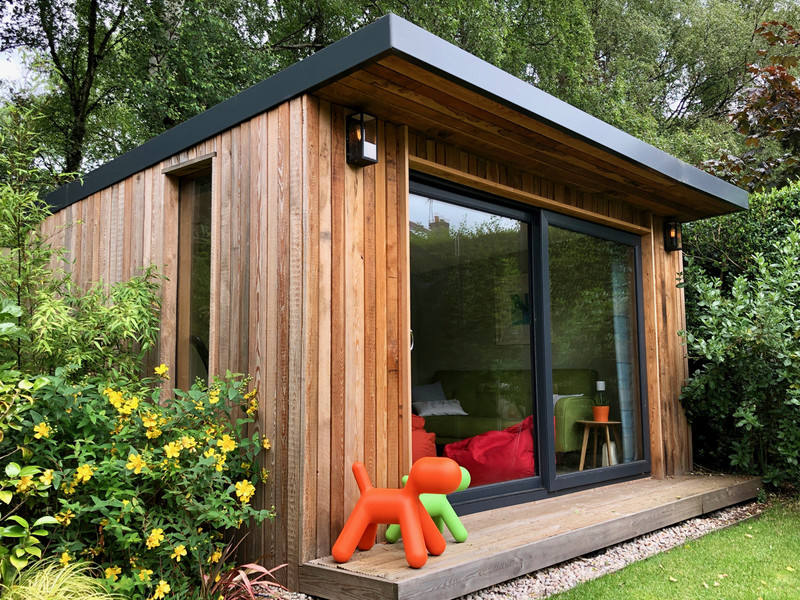 Our garden rooms can be used for a whole host of different purposes, and can even add value to your property. Constructed from and clad in FSC®-certified timber (sourced from sustainable forests) and highly insulated, you can enjoy your garden room all year long - even when the weather isn't great!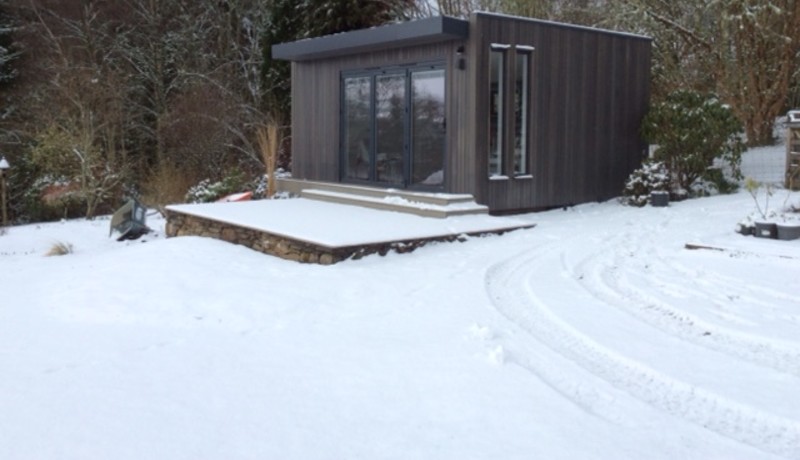 4) Water features/bird baths and bird feeders
Incorporating water features, bird baths and feeders is a quick way to bring a little bit of nature into your garden. Attracting wildlife into your garden won't only create a serene space where you can watch the hustle and bustle of nature, but it can even help to maintain your garden! Some plants can attract native predators that will prey on pests that would otherwise destroy and eat your lovely plants.


5) Cut the grass and trim hedges
Wild, unkempt grass and hedges isn't a good look for most gardens! Some simple maintenance here can make all the difference. This is an easy one to fix - get some hedge trimmers to gain control over unruly hedges and get the lawnmower out to tackle overgrown grass. Don't forget to use an edge trimmer to tackle those fiddly areas around the edges. The key to a lovely lawn is to cut it often and not too short or you'll risk damaging it!


6) Use plants with a pop of colour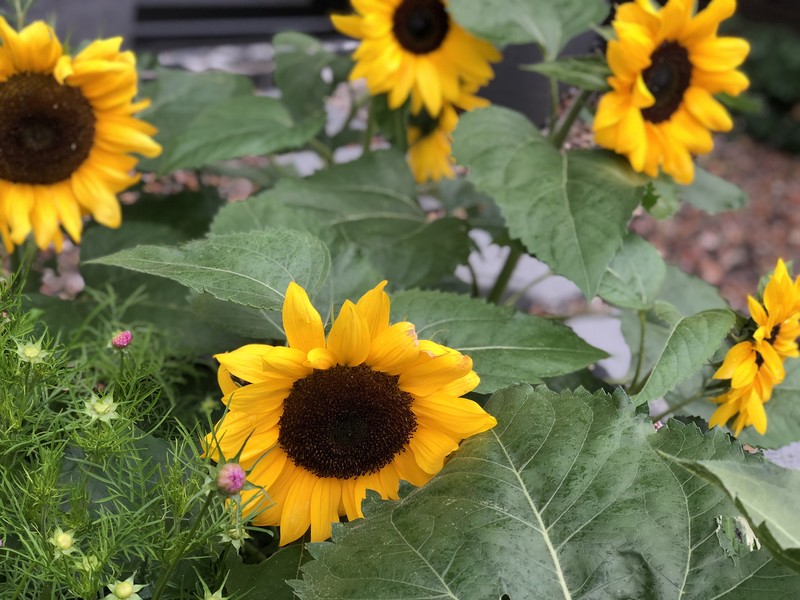 Feel like your garden is looking rather lifeless and dull? Pick plants with a pop of colour to brighten the place up and attract lots of lovely bees! You may think that colourful, exotic looking plants require more effort and maintenance to keep them looking lush but this isn't necessarily the case! Opt for easy grow, colourful plants to get your garden looking fabulous without any extra effort. Some of the best colour popping, easy-to-grow plants include:
Hydrangea
Sunflower
Hebe
Lavender
Geraniums
Many of these plants are much loved by bees, insects and goldfinches so you won't only be making your garden look colourful, you'll be helping out your local wildlife too! Most colourful plants come in a variety of different colours so why not try planting a variety of colours of the one plant for a colourful effect that requires less maintenance?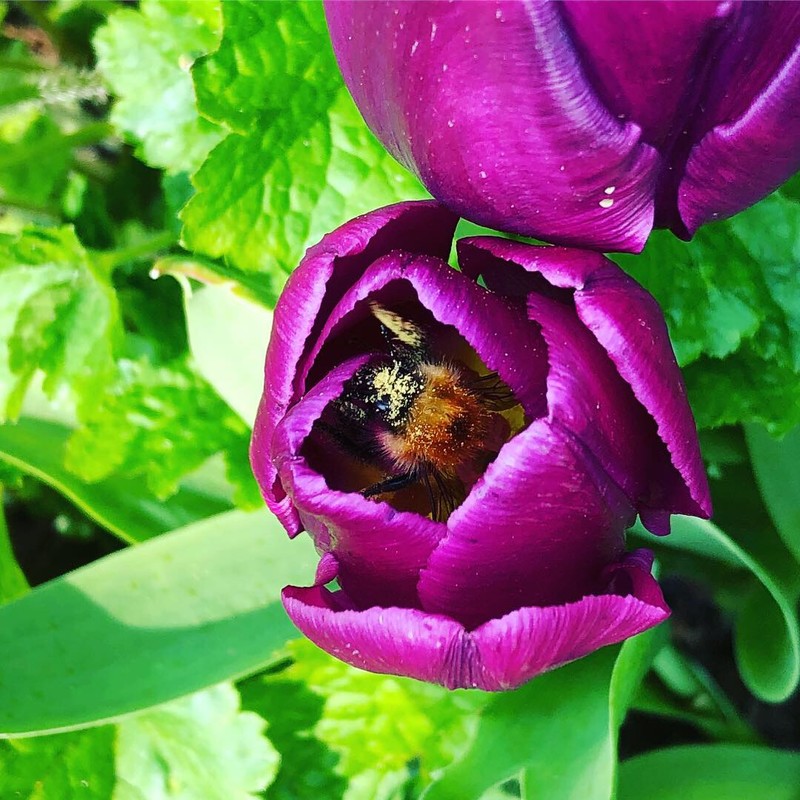 7) Solar powered lights
Whoever said that gardens were only to be enjoyed during the day? Give your garden a new lease of life at night with some solar powered lighting. This is a great way to really make the most of your garden day and night. Most garden lighting is quick to set up, cheap to buy and, with solar powered options, you won't need to worry about extra electricity costs.
Looking after your garden doesn't need to be time-consuming or require excessive labour work. Setting aside a little bit of time regularly will help to keep your garden under control! Having garden furniture and accessories made from high-quality durable materials will help prevent them from becoming worn down by the elements. We know how important it is to use high-quality materials which is why all of our garden room roofs come with a 20-year warranty. With a three week timeline from construction to finish, this is one easy way to spruce up your garden! Thinking of getting your own garden room? Get in touch today for a free no-obligation quote!