It may be -3.5 degrees but the Garden Room builds must go on!
The Outside In Garden Room boys did an amazing job despite the bitter cold!
This Garden Room is in a Conservation Area therefore full planning permission was secured in December. The base was completed on day one (ground screws in and levelled, damp proof membrane on, base boards down.) ready to receive the kit so below is the progress of day two between 10am and 4pm! Full structure up, two layers of insulating wrap on the whole structure, roof panels on, rubber membrane roof in place ready for the next step! Great work!
DAY ONE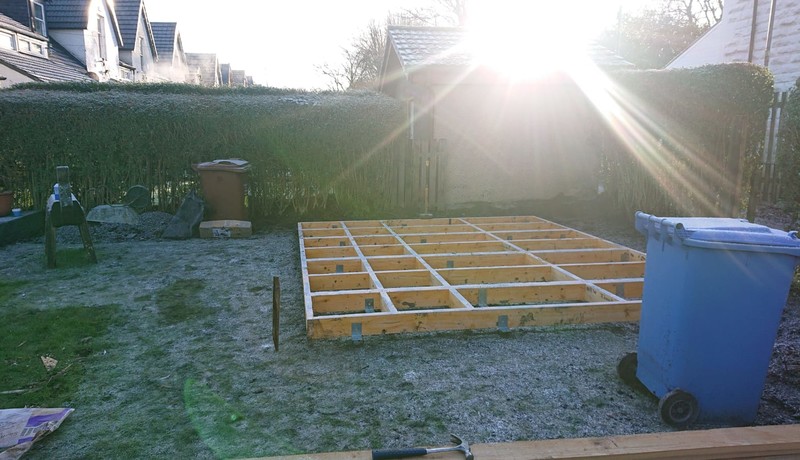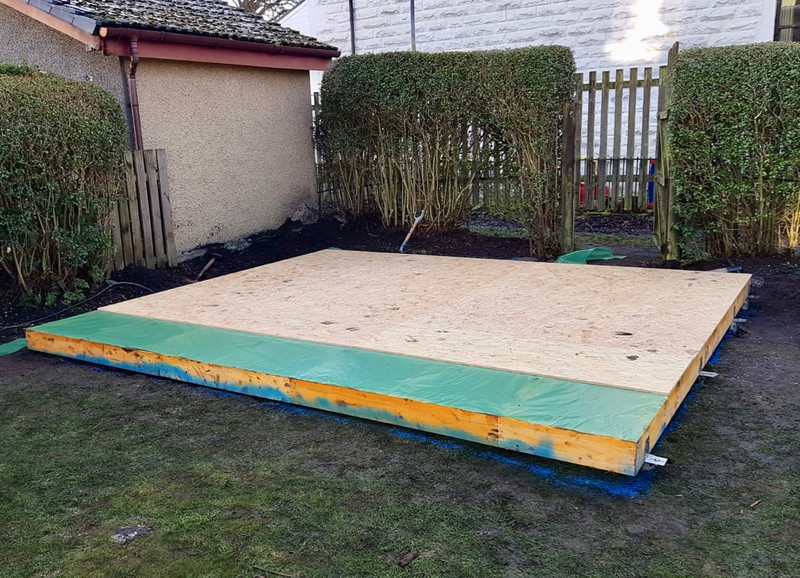 DAY TWO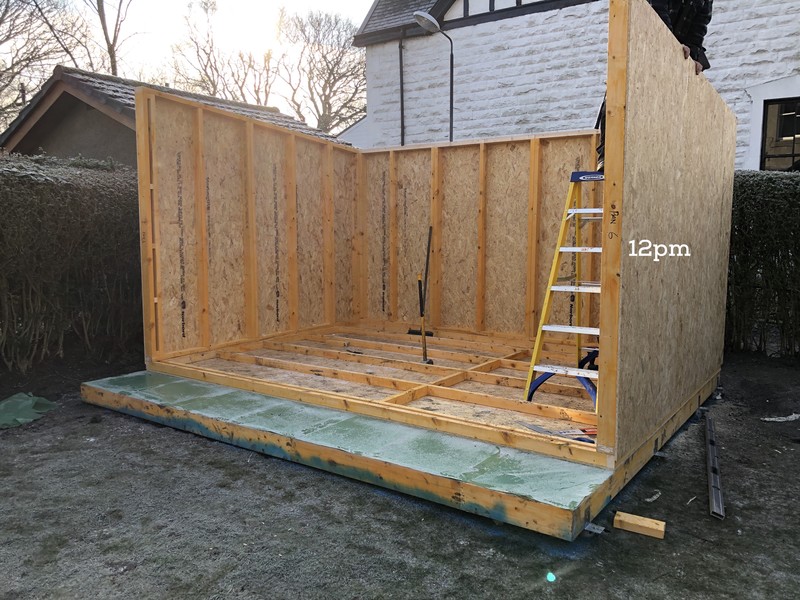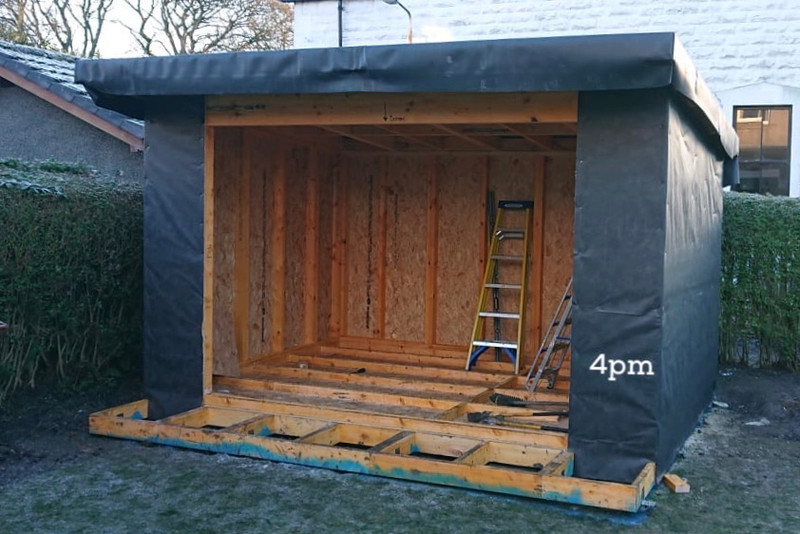 DAY THREE & FOUR
Internally the subflooring is laid and the electrical first fix is complete. The room is then fully insulated and the doors and windows are in place.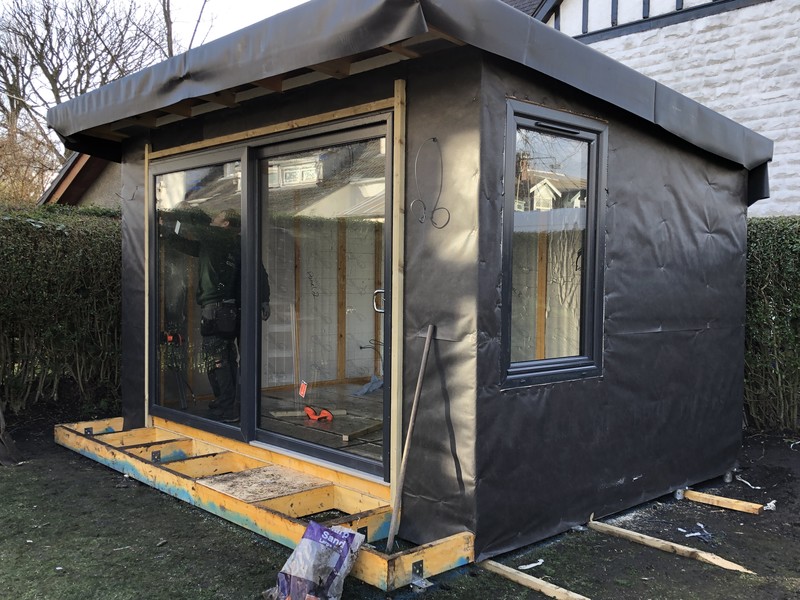 DAY FIVE
The cladding begins, the roof is fully adhered and the taping and filling begins inside ready for final painting, flooring and electrical second fix.