Despite the Scottish weather, we're motoring!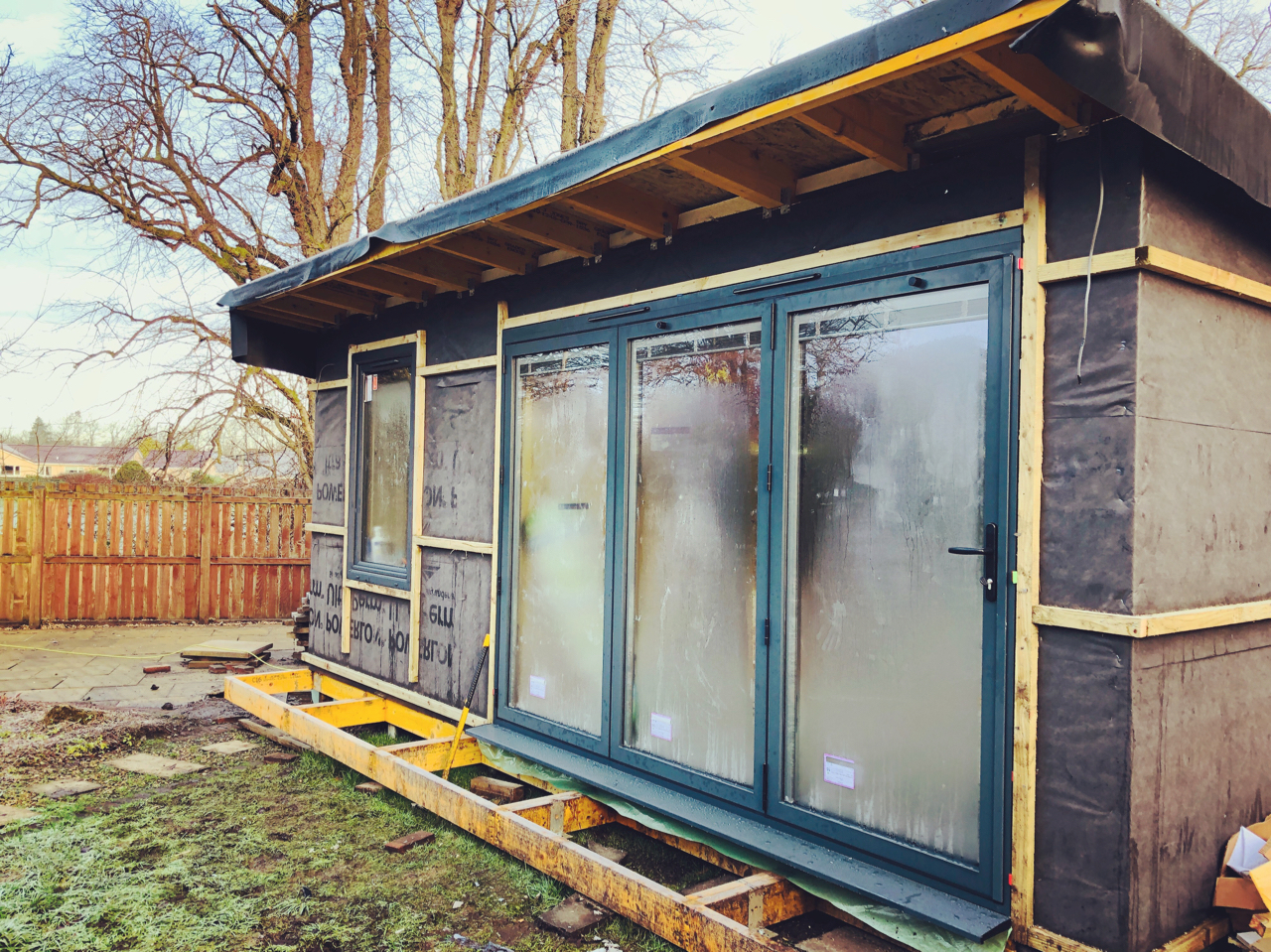 It's been a very challenging couple of weeks on site in Renfrewshire but the boys are doing an amazing job and laughing in the face of severe wind, rain and ice!!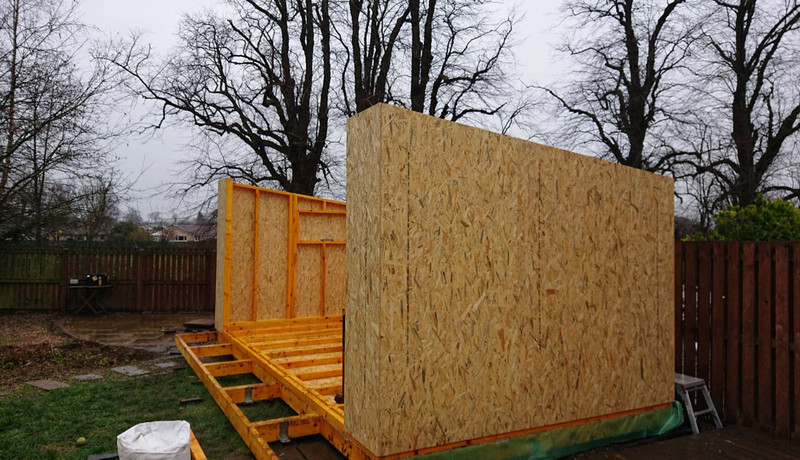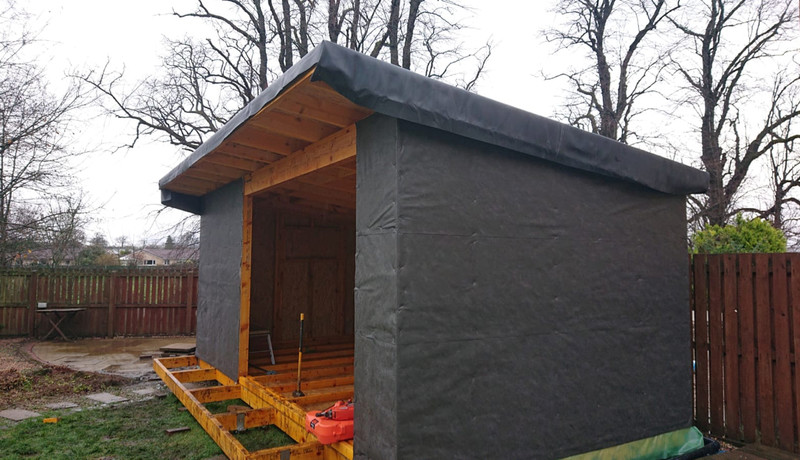 The first week of the install saw the team having to admit defeat due to storm Diana drenching them to to core during the early stage of erecting the kit. This then led to comical icy conditions in the road and an almost trapped van!
This room will be split into part office and part guest room. The aluminim bi folds will allow lots of light in and in the summer months will open right back. The adjoining office with windows on 2 sides will be a lovely space from which to enjoy the work / life balance. The addition of two Velux windows in the roof will add to the lovely light feeling in the room.
This week the ice is continuing but at least it's dry so we can push on happily with the external cladding etc. to ensure we're finished in time for Christmas!
Drop us a line if you've a Garden Room project you'd like to discuss, 2019 is a mere few weeks away and we're already booked into February!