Aberfeldy Garden Room is progressing nicely!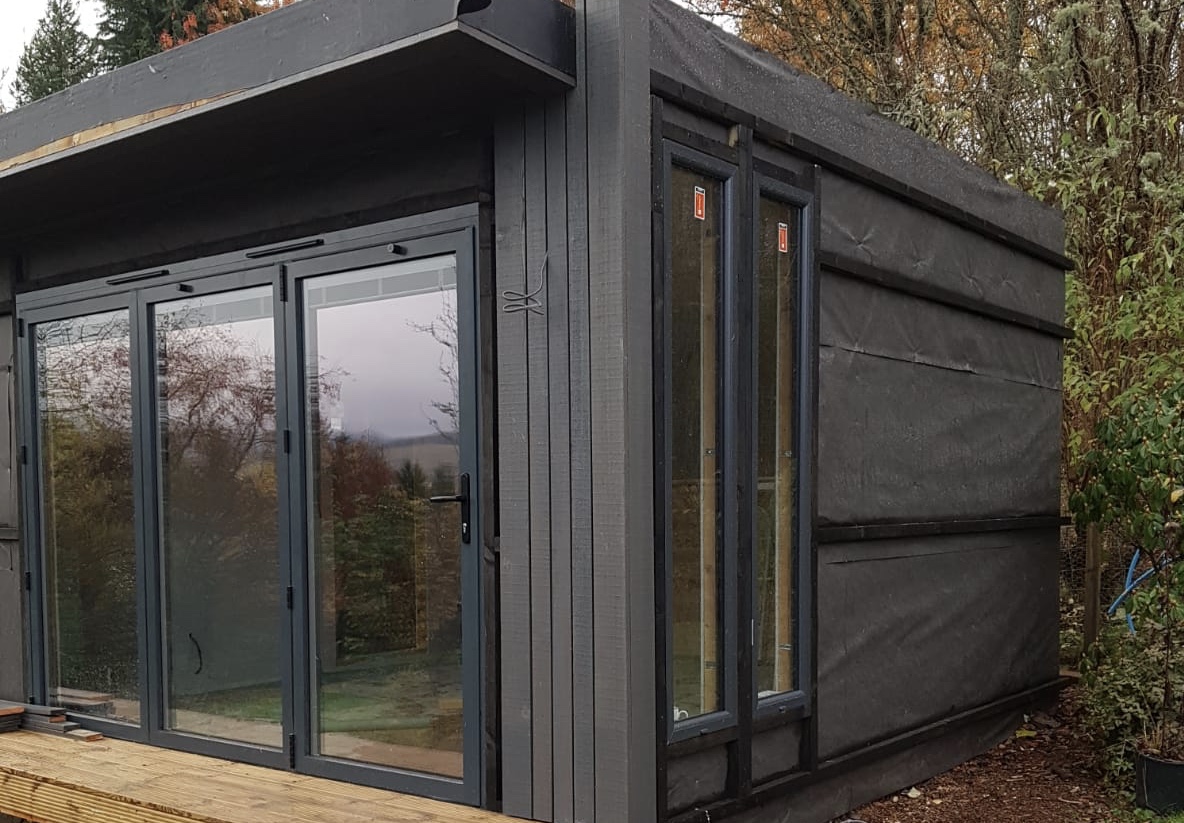 Our Aberfeldy Garden Room project has had to be a slightly protracted one due to various local logistical reasons but the boys are pushing it on nicely!
The room is fully formed, insulated and sheeted internally ready for the decorators and plumbers tomorrow. The en suite shower room is ready to receive all the fixtures and fittings which will be an essential addition to the space due to the rooms proximity to the house.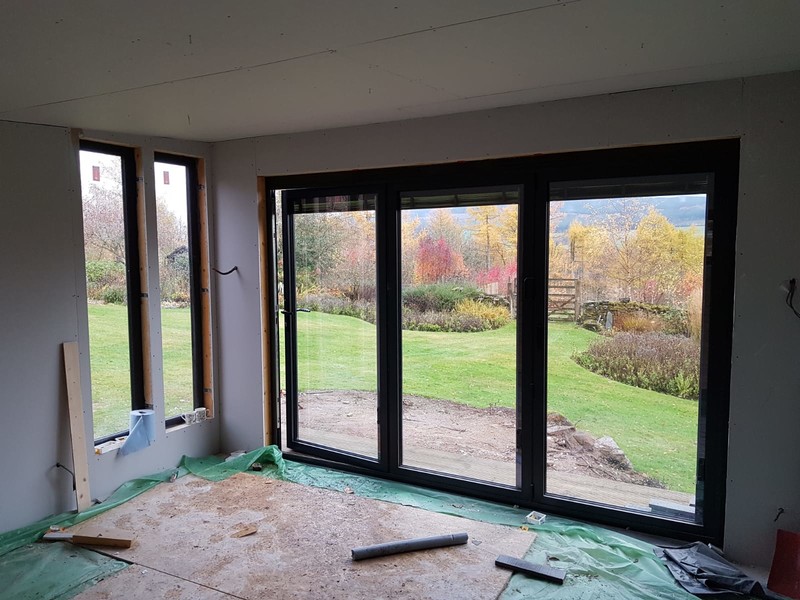 The exciting dark grey stained cladding has started and looks amazing, it'll definitely add a totally different look and feel to the garden room!