Apprenticeship Week 2022
It's Apprenticeship Week so what better time to celebrate our amazing Apprentices by hearing directly from our clients just how impressed they were with the boys! Daniel is in his 3rd year at Anniesland College and has been with Outside In since he began his course back in 2019. Harry joined our team in January this year and is also in his 3rd year so is already a really capable joiner, both boys are a fantastic asset to our family!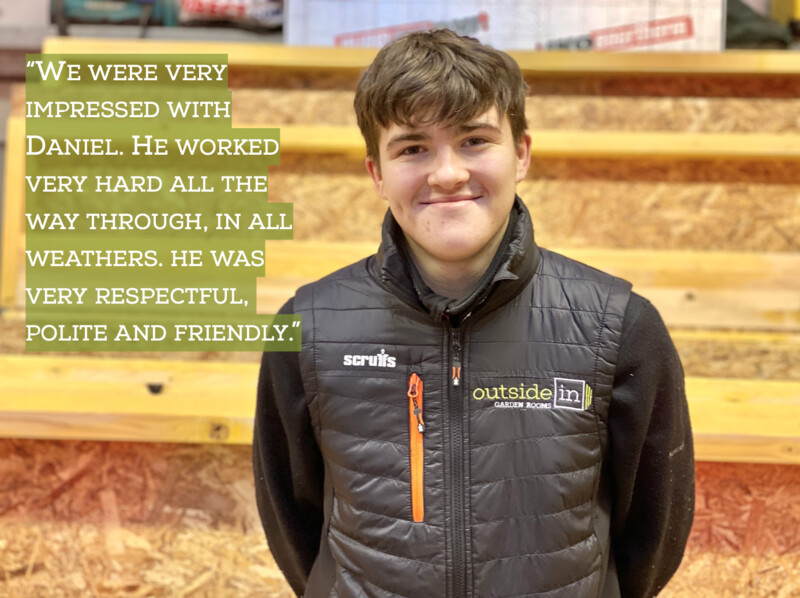 "We were very impressed with Daniel. He worked very hard and well all the way through the process, in all weathers. As well as this he was very respectful, polite and friendly. We would guess that he will have a successful apprenticeship and will be an asset to your company."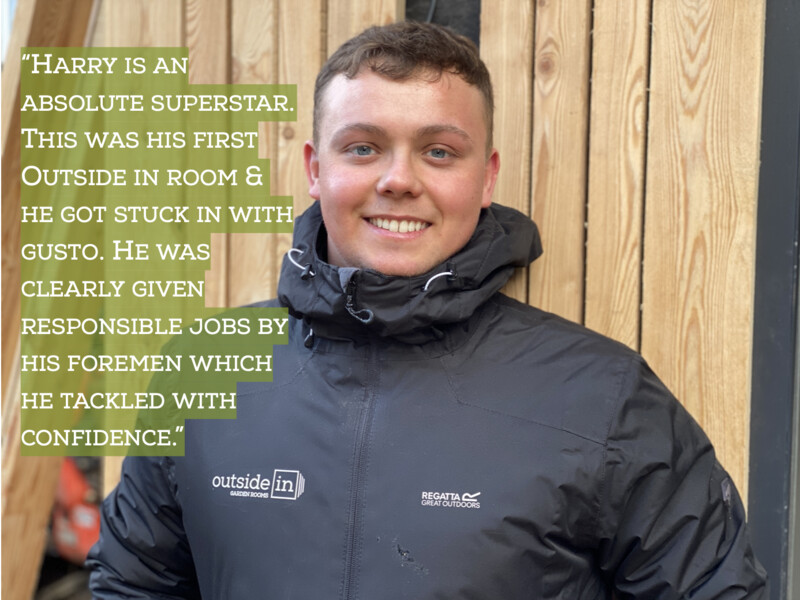 Harry is an absolute superstar. This was his first Outside In room and he got stuck in with gusto. He was clearly given responsible jobs by the foremen which he tackled with confidence. Harry Is a good judge of character and very witty. A team member came on site and he introduced himself as the "new gaffer"! He is polite, friendly, approachable and full of great chat. He's confident but not cocky and just came across as an absolute delight.