Garden Room Uses at Christmas
Garden rooms are fantastic multipurpose spaces that can be used in a number of ways - a gym, office, playroom and much more! What's great is that as December approaches, they can be transformed into a festive haven that's suitable for almost any merry occasion.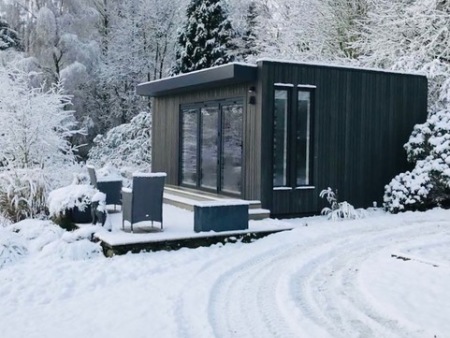 Gift wrapping area
It can be difficult to find a quiet spot to wrap presents away from the prying eyes of loved ones. That's where your garden room will come in handy! It's the perfect place to set up a gift wrapping station - offering both ample space and privacy.
Present hiding spot
Deciding where to hide presents can be almost as challenging, if not more, than deciding on what to buy. If you need a new hiding spot, look no further! An easy solution is to keep the garden room under lock and key, but if that's not practical then you could get a little bit more creative with your present hiding skills. Within the garden room, you could try hiding them:
In suitcases
Inside a laundry basket
Within a storage unit
In storage seats
Inside mislabelled boxes e.g. "cleaning supplies"
Arts and craft workshop
Arts and crafts can be enjoyed by kids of all ages - and adults too! Why not get your creative caps on and come together as a family in your garden room? You'll form wonderful memories and hopefully, come away with some special keepsakes too.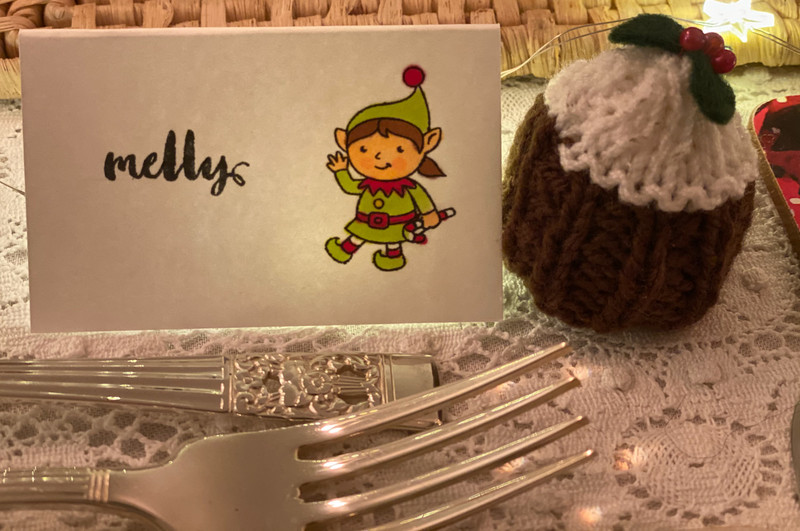 Here are some fun festive crafts that you could try your hand at:
Table placemats
Garland
Christmas baubles
Christmas cards
Christmas stockings
Christmas decorations
Christmas wreath
Christmas window display
Santa's grotto
Visiting Santa's grotto is a favourite past time for many. This year, why not transform your garden room into your very own Santa's grotto? Visit Pinterest for some ultimate inspiration.
Cinema room
Christmas is a time for family, friends, good food - and movies! There's nothing better than snuggling up with a hot chocolate, surrounded by loved ones, as you indulge in a quintessential Christmas movie. Garden rooms make the perfect cinema room - simply plug in your projector, pop on your pyjamas, put your feet up and let the film transport you to the North Pole.
Party room
'Tis the season to be merry! Your garden room is the perfect place to host a Christmas party, quiet festive drinks or a small gathering. You could even invest in a home bar and add some festive elements to get everyone in the Christmas spirit.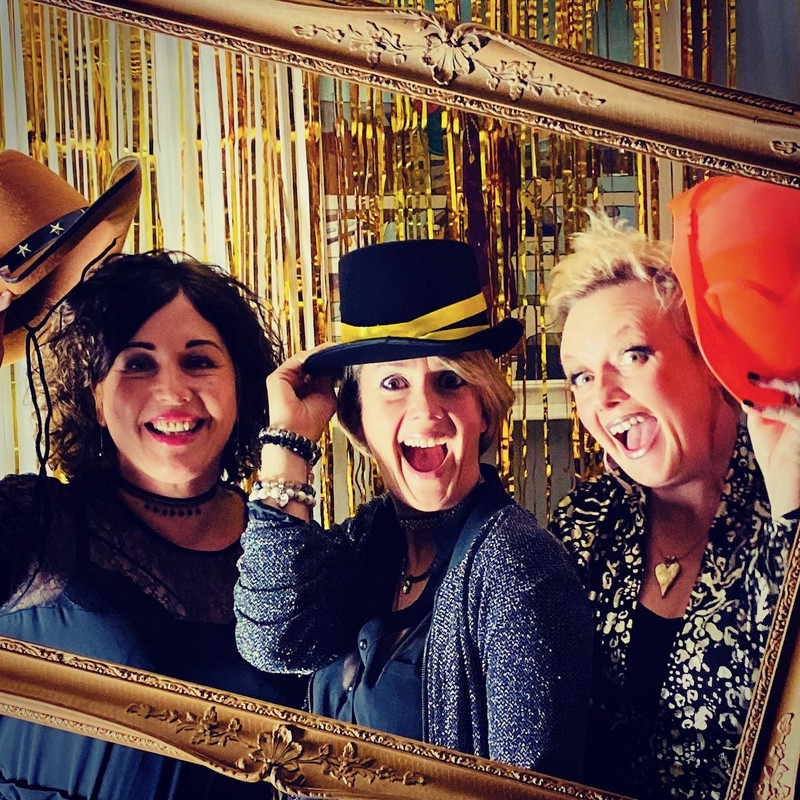 Dining room
Christmas dinner is the most eagerly anticipated meal of the year. Many pull out all of the stops to ensure that their guests leave with a full stomach, and even fuller hearts. For an unforgettable Christmas, why not host your decadent festive feast in your garden room?
Storytelling station
If one of your traditions is to read Christmas stories to your family then what better place to do it than in your festively decorated garden room? Speaking of which, if you haven't yet given your garden room a festive makeover, head over to our article 'Fun, Festive Ideas for your Garden' for some garden room lighting and decoration tips.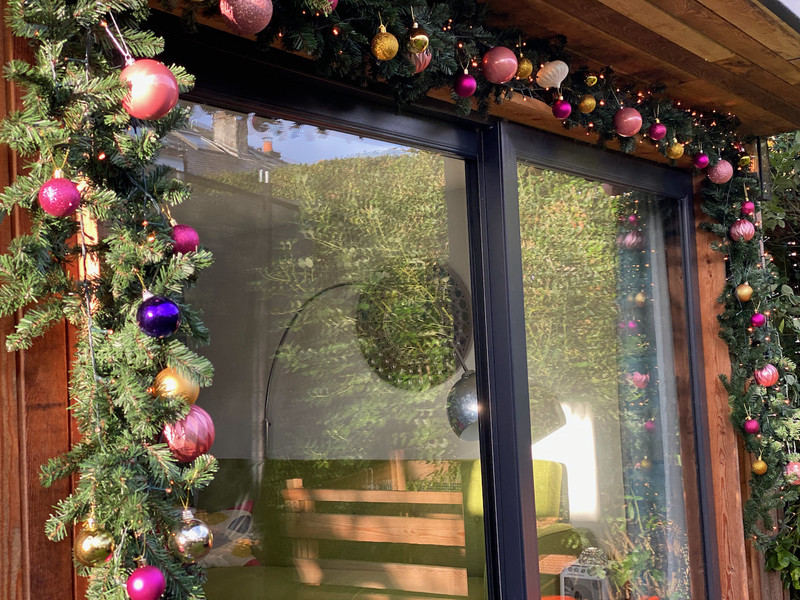 Music room
It's time to set the tone for Christmas and get those festive tunes going. Slip on your Christmas jumper, take a sip of mulled wine and put your vocal cords to the test. After all, the best way to spread Christmas cheer is singing loud for all to hear!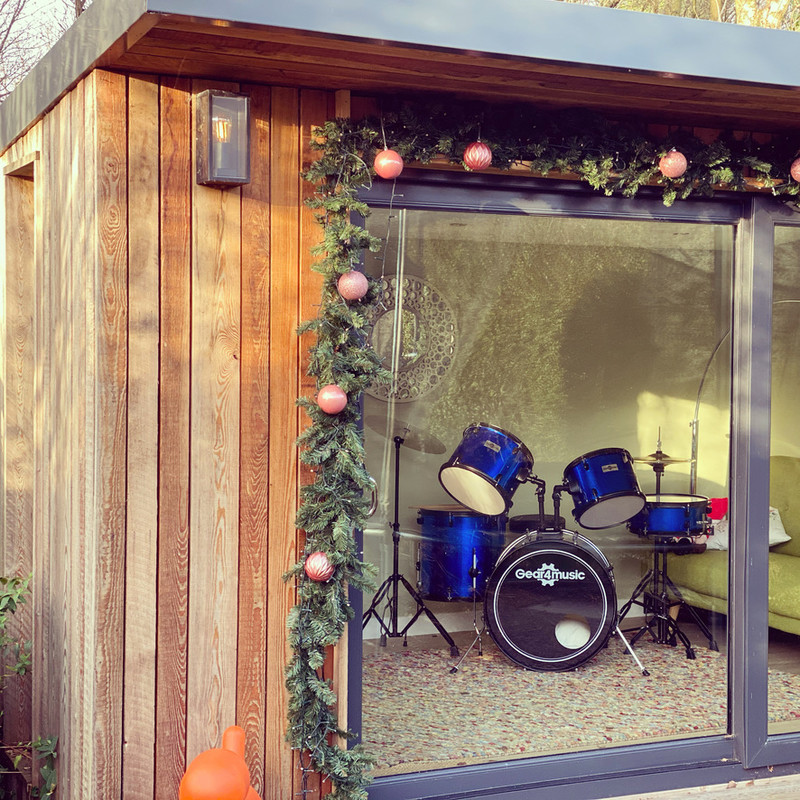 Games room
Everyone loves a party game at Christmas! It's a wholesome, tech-free way to bring people together and create fun memories. No matter how busy you get at Christmas, don't forget to take time out and bring some hilarity to your garden room.
Gratitude space
Sending thank you cards isn't just reserved for big life events like weddings. A handwritten thank you card is a lovely way to show your gratitude at Christmas. Write your warm words from the warmth of your own garden room.
At Outside In Garden Rooms, we specialise in building bespoke garden rooms that will stand the test of time. All of our garden rooms are double glazed and fully insulated so that they remain cosy all year round. If you'd like the gift of extra space, garden rooms are the answer! Find out more about our garden rooms and make an enquiry today.