Garden Room living & working

Continuing our lockdown catch ups, we checked in with Sandra whose Garden Room we completed late 2019. Here she tells us just how useful the Room is proving on these lovely sunny, spring days!
Sandra, The Personalised Gift Co.

The Garden Room is perfect for me as I no longer

have to travel to work, yet it's still totally separate from my home which is important. Watching and listening to the birds singing whilst working and appreciating nature is just lovely.

The wifi from the house reaches the

room nicely, the wireless alarm system gives me added security for my machines and the wireless doorbell I installed works a treat so I can hear when deliveries arrive to the house.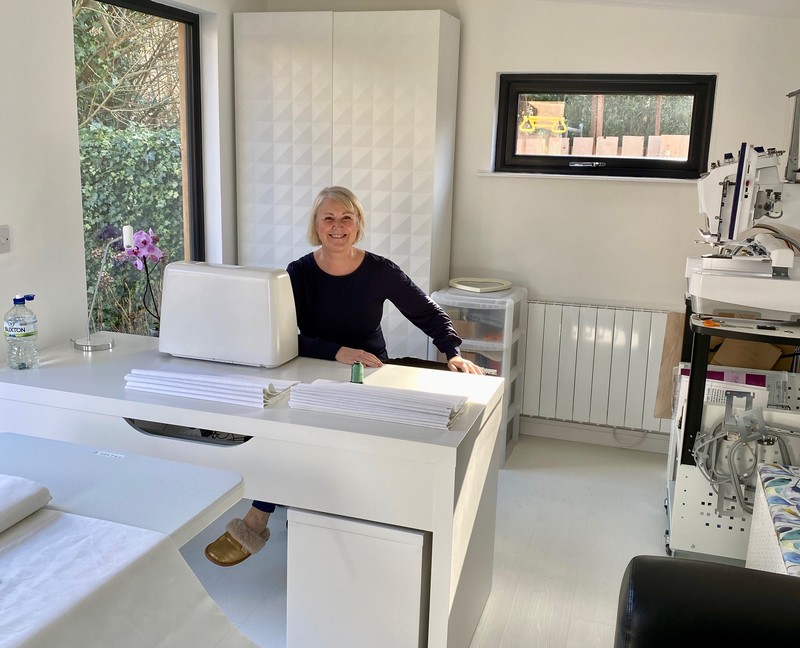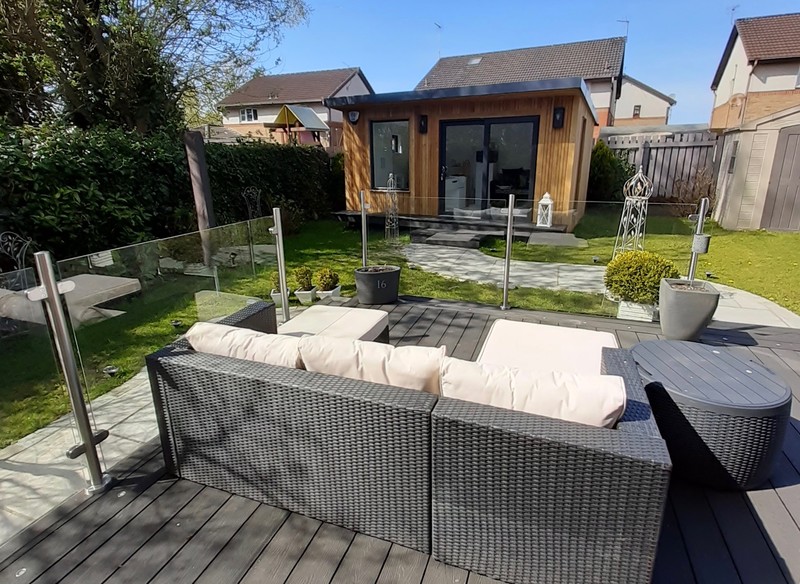 During this time, I've been working on a large international order for wine napkins using a sturdy, fold away table for large fabric cutting which can then be tucked away again leaving space for relaxing with a glass of wine. I currently have less orders obviously but with no rent to pay it's not as stressful as it would have been!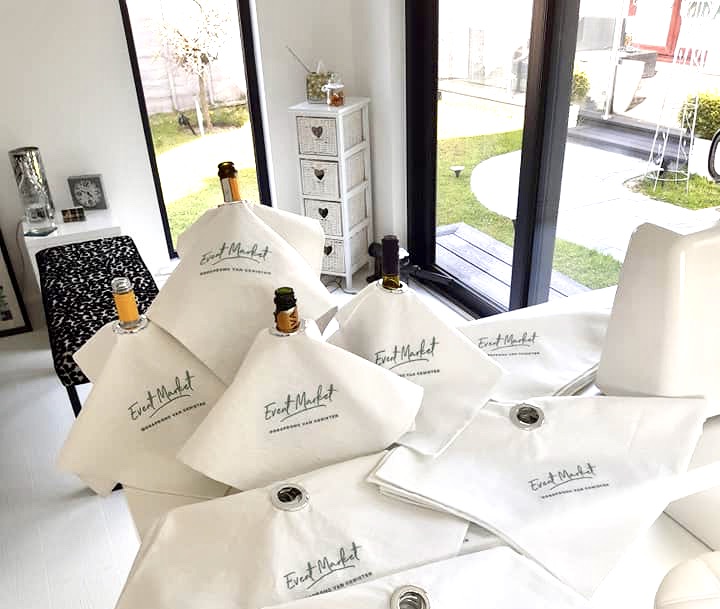 I'm also so glad I paid bit more at install time for landscaping which tied the whole project together. Hope Groundworks did an incredible job listening to all my needs and creating my beautiful winding path.

It's difficult times for us all but babies are still bring born so I've recently been embroidering gifts, baby blankets, teddies etc. Now that the large wine napkin order has been packaged and uplifted, I'm about to spend time volunteering my skills to create headbands for key workers as well as continuing with some other prototyping work for when lockdown is lifted.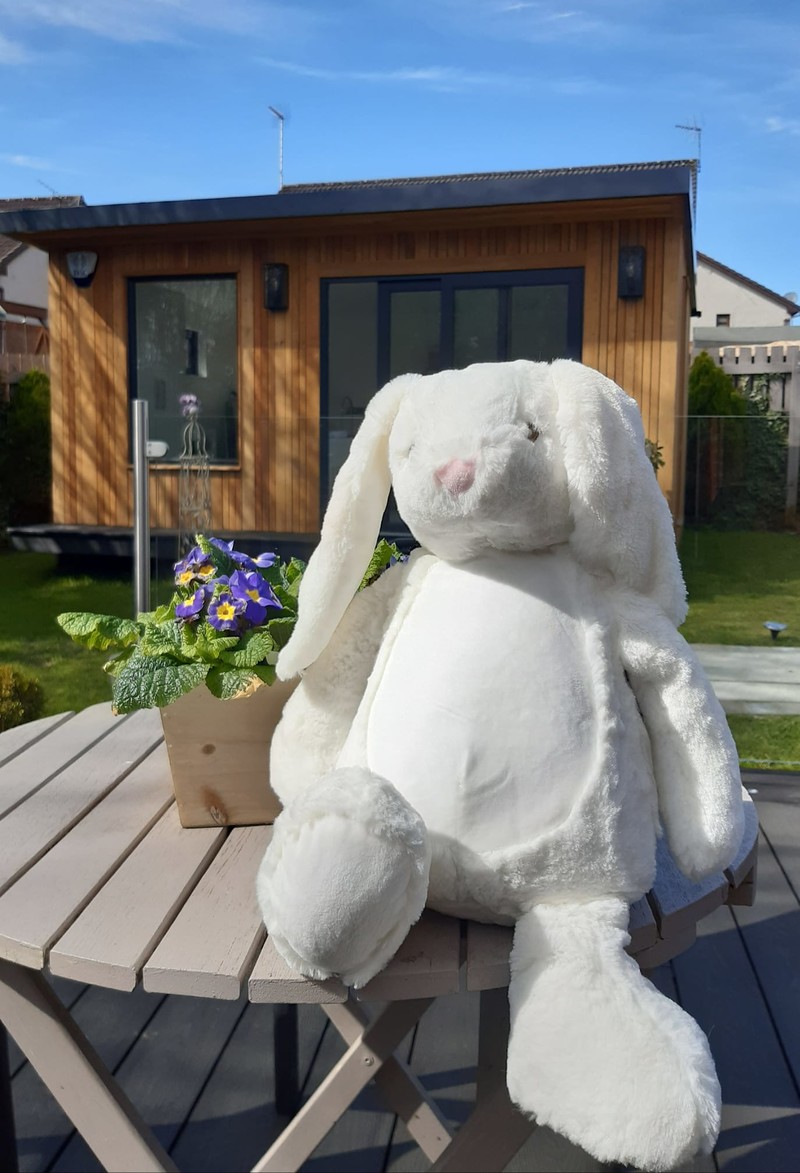 View more on the Garden Room project here or get in touch if you'd like to discuss your project.