Garden Room life in lockdown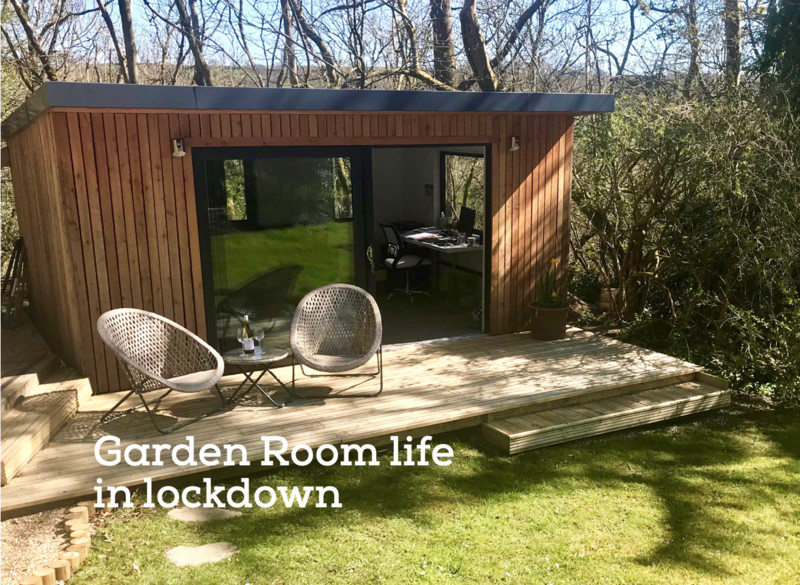 In early 2019 we worked with our lovely clients in East Kilbride to create a home office / additional family space at the bottom of their gorgeous tree lined garden.
We caught up with Fiona to find out just how she's finding lockdown and how the Garden Room has become an invaluable addition to their home!
The garden room has really come into its own during lockdown – especially in such lovely weather. As well as the day to day purpose of a working office, it also provides a great place for any of the family to escape if we need a bit of time on our own. We are also using the room and the external deck as an exercise studio for our daily workouts now that the gym is closed and my son's football training is off. It's good to workout as a family and gives you a bit of extra motivation to see if you can plank better than your 20 year old son!
In the evening, we've been using it at various times for virtual nights in with friends on zoom, messenger etc and it's good to have somewhere to go to do that, to make you feel you are going out somewhere.

And finally, it's lovely just to relax at the end of the day, or at the weekend, on the deck with a nice glass of wine.