Art Studio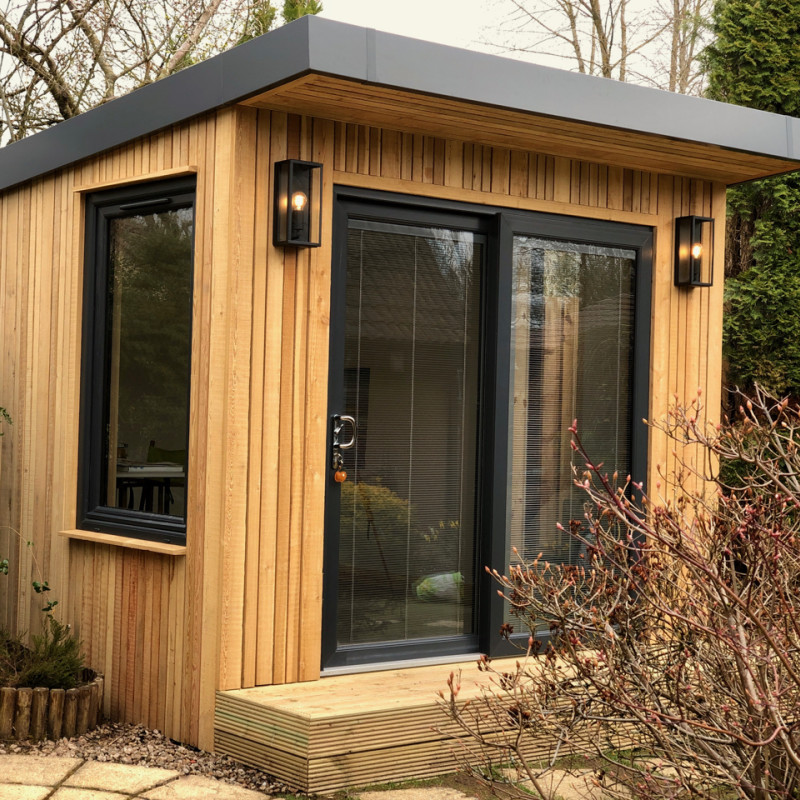 We created this lovely, compact Garden Room in the back corner of our Bothwell clients garden.
The space originally had a disused summer house which was in a poor state therefore was removed to make way for an Outside In Garden Room. The orginal summer house wasn't insulated and was cold and damp therefore unable to be used all year round.
At 2.8m x 2.8m, the retired couple will be using the Garden Room as an Art Studio from which to paint but also to spend time enjoying their lovely garden from a totally different aspect than they do from the house. We installed sliding UPVc doors which had venetian blinds integrated into the glass giving a low maintenance yet practical solution. There is a fixed glazed window on one side for extra light and a large, tilt and turn window on the other, again to maximise the light and to provide ventilation.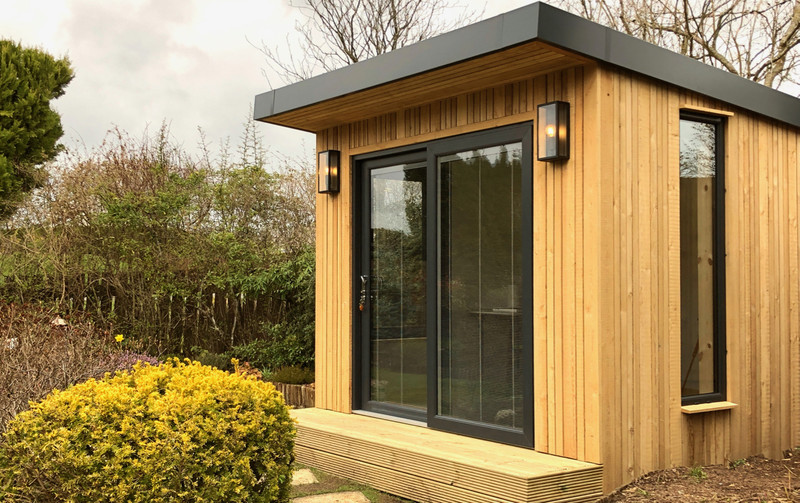 Client comment :
We are delighted with our Garden Room and would like to thank you for your friendly and professional approach throughout. We were impressed by how well-coordinated the whole project was. The on-site staff were very courteous and professional and the standard of the workmanship was excellent. The result is a stunning Room which I know will give us a great deal of enjoyment for many years to come.