DUO Garden Room with dreamy cladding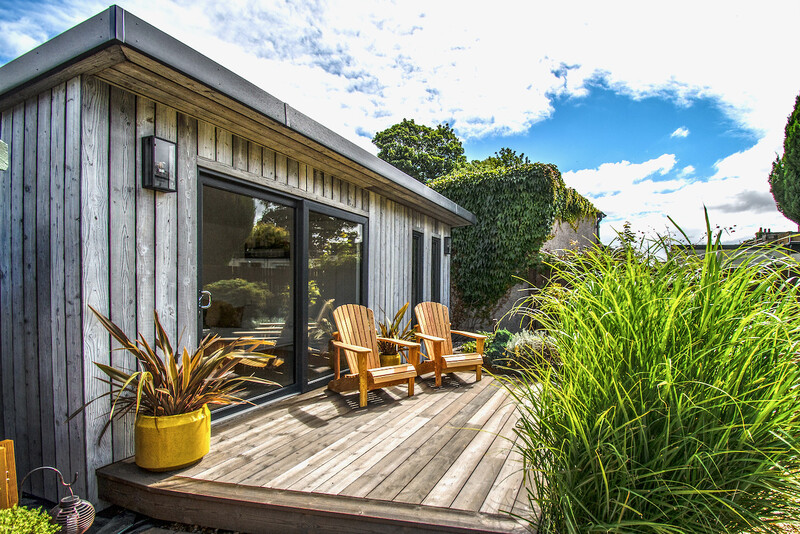 Louise and Peter came to Outside in Garden Rooms looking for a dual-purpose space. They needed an office for Peter and an entertainment space at all other times. They didn't want a standard room, they wanted something a little more unique. They had a vision and we were able to provide.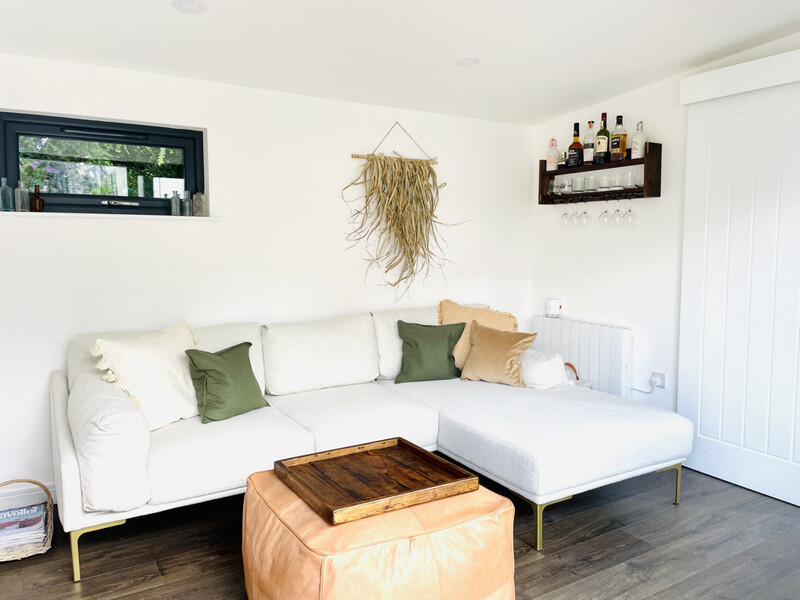 Louise's clear vision was it had to have lots of light to the front for Peter's office and sliding doors to access the living space. They wanted it to sit stylistically withing their white pebbled garden. As soon as we heard that we knew exactly how to do it and what to complete the look with. IRO Cladding Driftwood was perfect and to compliment it we suggested the Dolphin Decking.
The team worked alongside the client's gardeners, being senstive to existing planting and created a wide comfortable deck perfect for relaxing on a warm Scottish summer's eve with a G & T in hand. The decking is a lovely soft shade of grey / brown and it really does sparkle like the sea.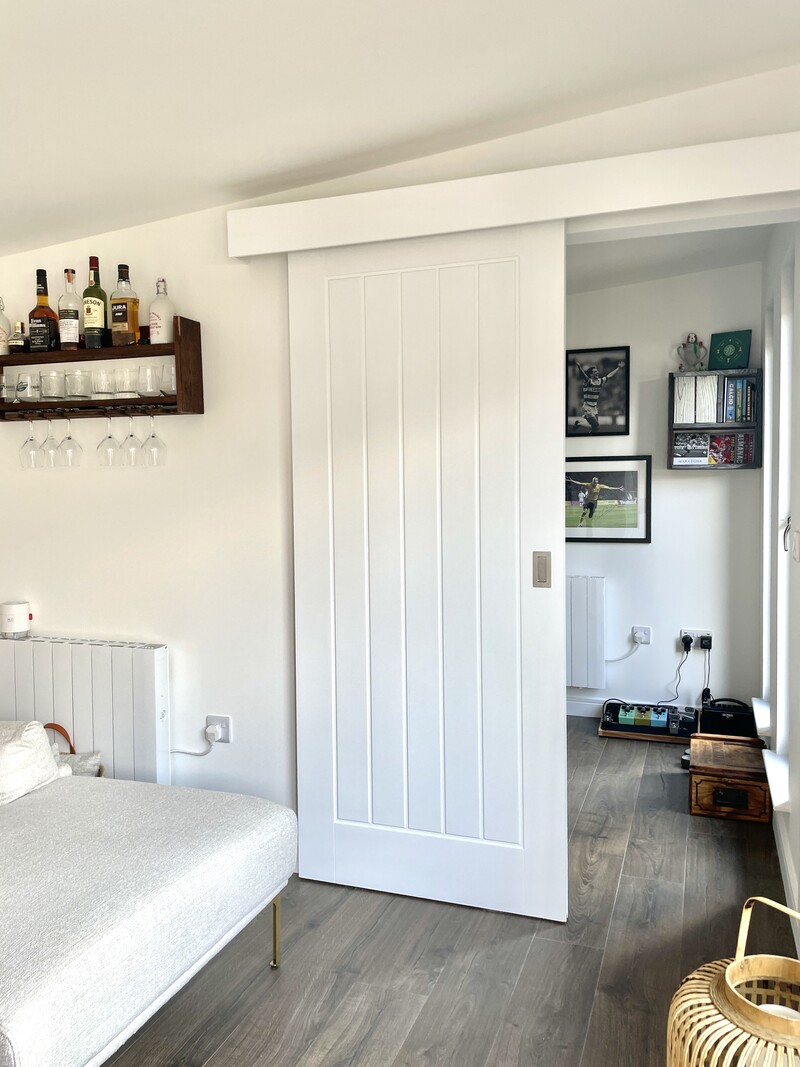 Putting our client and their needs at the heart of our projects is imperative and this project was no different. It was a joy to work on and to deliver our clients little piece of heaven at the end of the garden.