Our smallest UNO Garden Room is perfectly formed!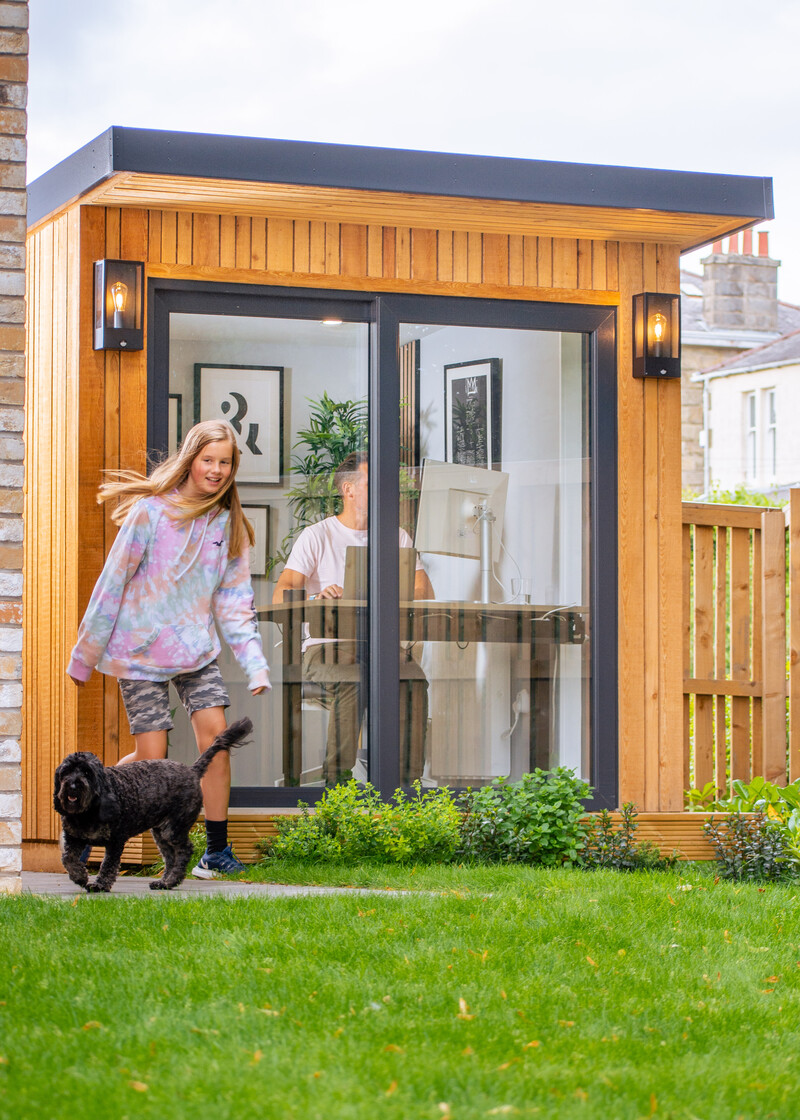 This is the smallest Garden Room we build at 2.4m x 2.4m and it makes a perfect home office for one! The room has plenty space for a desk and filing cabinet or comfy chair and with lots of glass makes a lovely home working environment.
As our Rooms are highly insulated, the need for heating is minimal. This room, like many of our others has an electric radiator which looks and performs like a traditional unit in your home but is a simple plug in heater. With the addition of a smart plug, you can control the unit remotely via your phone so should you be heading home from a meeting on a chilly day and want to give the space a boost, simply do so on your phone!