This Garden Room in Renfrew will be used as a relaxing Therapy Space therefore a light, open aspect was crucial. We worked closely with our client to establish the best configuration of windows and the final location in the Garden to ensure the clients can be as comfortable and relaxed as possible.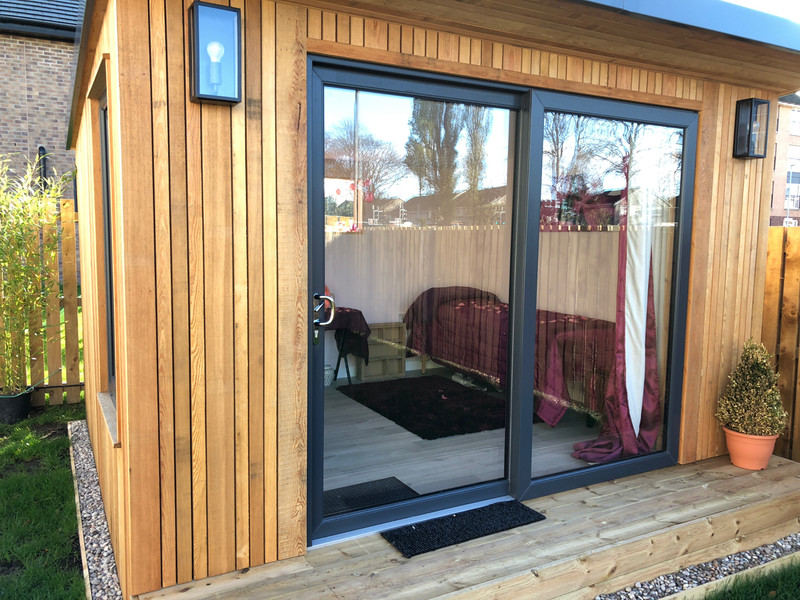 The room is clad in siberian larch which will be left to weather naturally to a lovely silver grey colour over time. The doors are UPVc in anthracite grey and feature a low threshold for easy access.
Our client comments :
"Mel Russell has been amazing with the project of my Therapy room. I took a long time to design and plan around my clients needs to provide the best possible serenity space for them. And while I was thinking of meeting my client's needs, Mel was doing the exact same with me, ensuring my needs were met as a customer. Each angle was planned to perfection, each window was designed to ensure plenty of natural light etc. Mel was great at giving ideas and plenty of options but ultimately making sure the client's design was what was getting built. I was even more impressed that workmanship was to the highest standard. Taking pride in his work, you can tell he loves what he does. I would definitely recommend this team."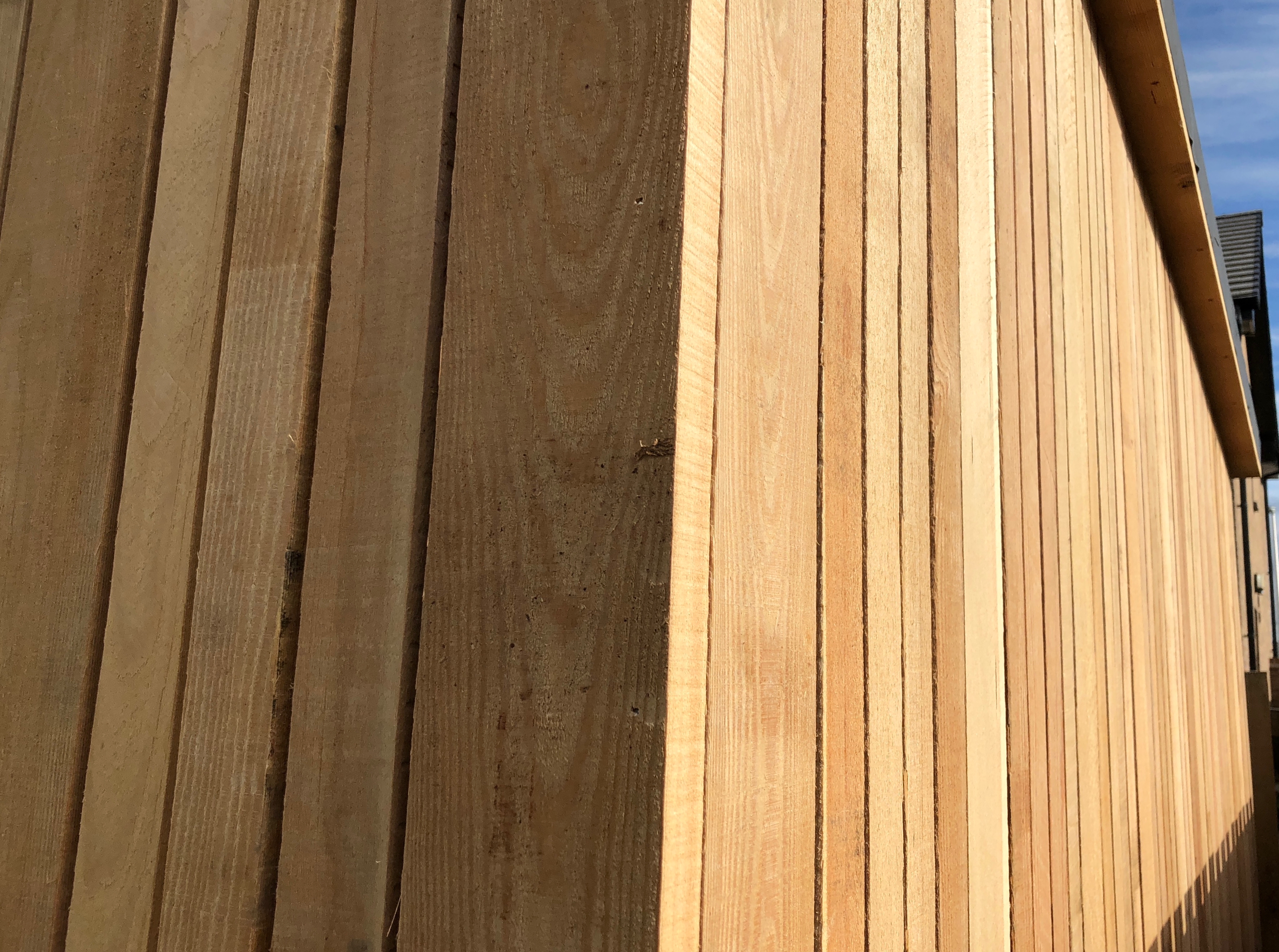 MD Melanie Russell spoke to digital agency tictoc to share the Outside In Journey!

What a lovely place to welcome guests!

We're dealing with it all right now on site but it's really coming together!

OK it may not be National Geographic but it's nice to look back!

Garden Office / Guest Room is cracking on nicely in time for Christmas

Start-Up of the Year 2018 & Excellence Award for Courageous Entrepreneurship 2018

Best Contemporary Garden Room Design Company, Scotland is now in print!

Garden Room roof opens up to the sky!