Care Home
Abbeyfield Bearsden asked us to create a Garden Room for the residents which would enable them to enjoy the gardens surrounding this beautiful home, all year round.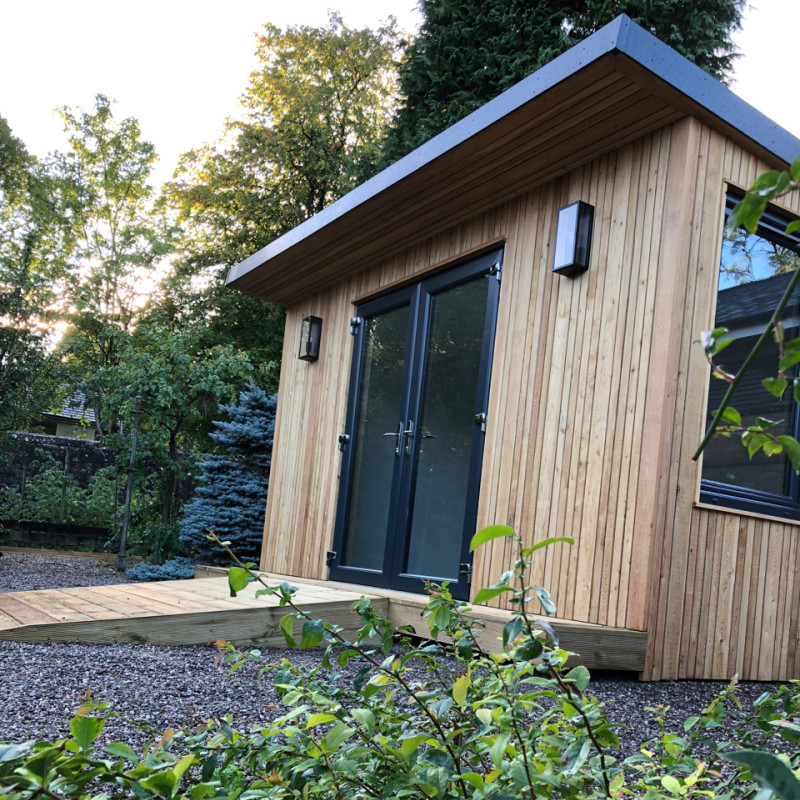 We therefore created a Room which was 3.6m x 4.2m with french doors to make the room easily accesible and windows on both sides to bring the light in from all aspects. A bespoke access ramp was built by our team to ensure the residents can use the room with ease and this combined with the low threshold doors means the room is a fantastic addition to the garden.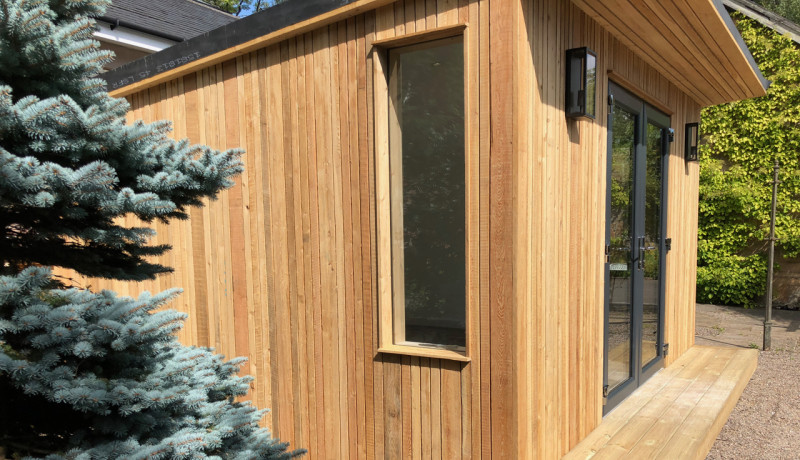 What our Client said :
"We appointed Outside In Garden Rooms as they were understanding of our requirements and were able to tailor a solution to suit our residents and budget nicely! From arriving on site to completion the team took just over two weeks and we were all delighted with the process. Our residents can't wait to start using the Room and be able to enjoy all the benefits of being in the Garden can bring. Our residents were most impressed with the workmanship throughout the build."